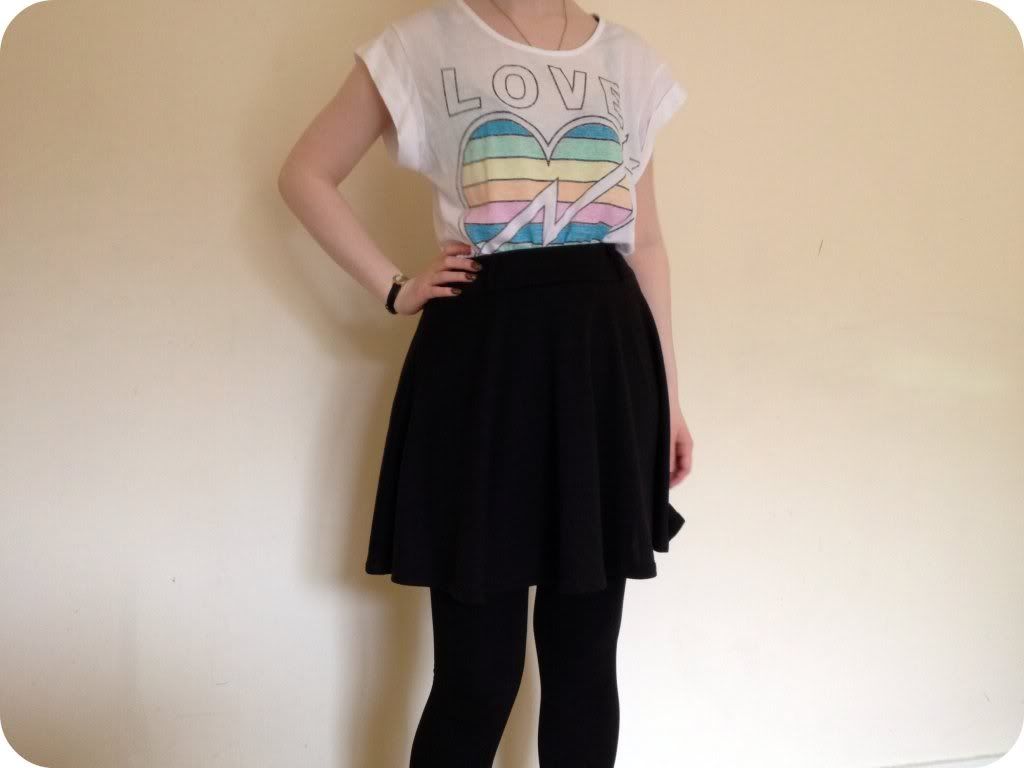 This denim jacket hasn't been off my back since I bought it. I think it looks a bit too '90s' as it's a size bigger than I'd usually go for, but I like it anyway. It's comfortable and goes with everything.. apart from denim.. I'm not brave enough to rock the double denim look! I got some studs from eBay through the post yesterday so I'm going to jazz it up a bit. I bought the tshirt and the skirt after I featured them in a
wishlist post
. I love the faded/vintage look of the tshirts and the baggy sleeves. The skirt goes with everything too and I think it's really flattering. I just wore this outfit to go down to uni and do some more dissertation work. Yawn. I can't wait until it's all over!
Tomorrow I've got a uni fieldtrip just outside of town and then I'm hoping to buy an outfit for #LDNlunch before I go to the drs and then back to uni to do more work. Another exciting day..
Those of you that I'll be seeing on Saturday, what are you wearing?