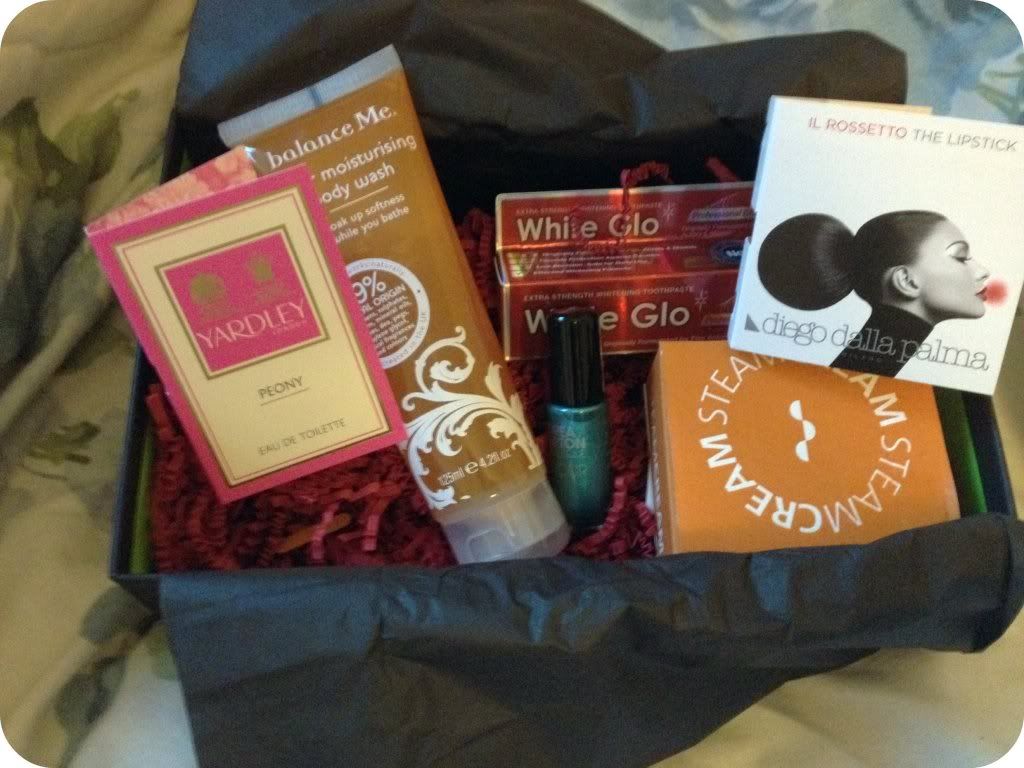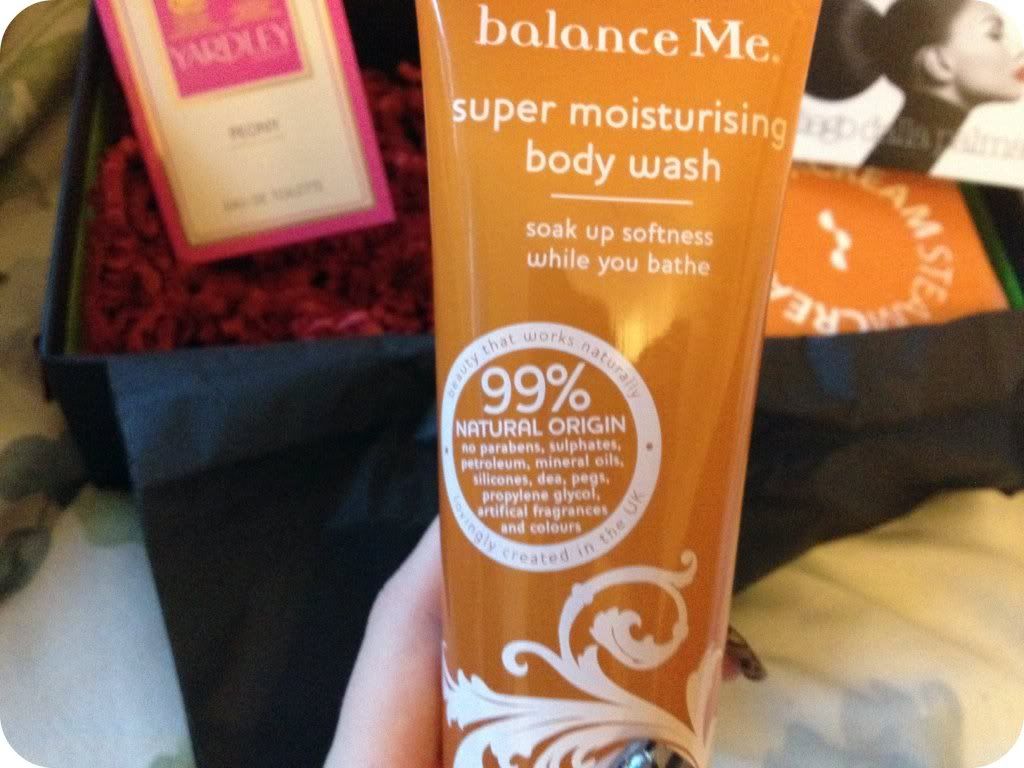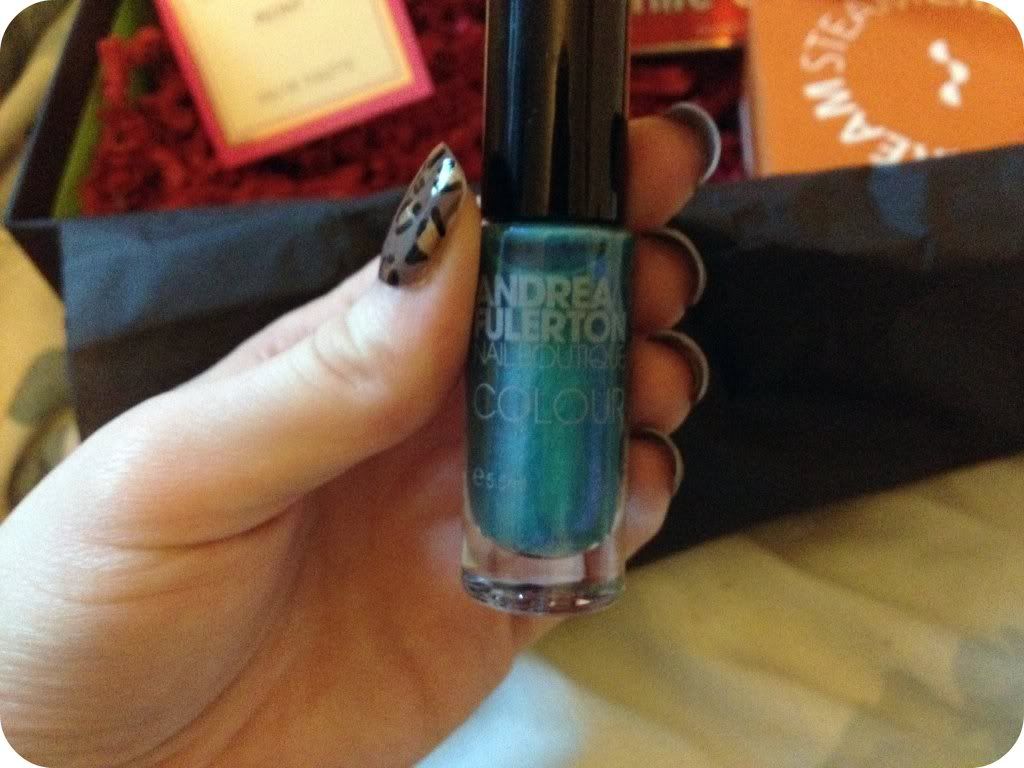 Balance Me Super Moisturising Body Wash - The first of three full size products in this month's box! This 125ml tube is worth £8 and claims to be 99% natural with no parabens, sulphates petroleum, mineral oils silicones, dea, pegs, propylene glycol artificial fragrances and colours - phew! I like the idea of a moisturising body wash but unfortunately the smell isn't for me. I'm sure my mom will love it though, so I'll be sending it on to her.
Andrea Fulerton Nail Polish in 'Eliza' - This is the second full size product and retails for £4.99. I've always seen the range in my local Superdrug but I'd never actually tried any of the products before. I'm always happy with new nail poish so I was pleased to see this in the box. The colour isn't one I'd normally choose but I do really like it. It's opaque after three coats and is a lovely summery colour.
White Glo Toothpaste - This is a bit unusual for a beauty box but it's something everyone is going to use and I'm always after whiter teeth. The tube is just the right size to take away so I think I'll be saving this for my 5 day holiday in June.
Diego Dalla Palma Lipstick in 'Shade 32' - I've never heard of this brand before but I love a good lipstick so I was pleased to see it included in the box. The colour I got is a very sheer but buildable coral which will look great in the summer. It's only a sample size but it's great to have these samples to just throw in a clutch bag for a night out.
Yardly London Peony Fragrance - This was a bonus sample, which is great because a lot of people don't like the idea of perfume samples in beauty boxes because you can go to a department store and get them yourself. It's not a scent I'd usually go for, it's very floral and a bit overpowering but it's always nice to be able to try it.
Steamcream - This is the item I was most excited about getting. It's the third full size product in the box and retails at £10.50. I've tried this before in a department store and I've always wanted to own it but I've never got around to actually purchasing. The smell reminds me a lot of Lush's Dream Cream, it's a very natural, lavender scent. The cream can be used everywhere on the body and I'm really looking forward to trying it out.
Did you get a Carmine box this month? What did you think of the products?