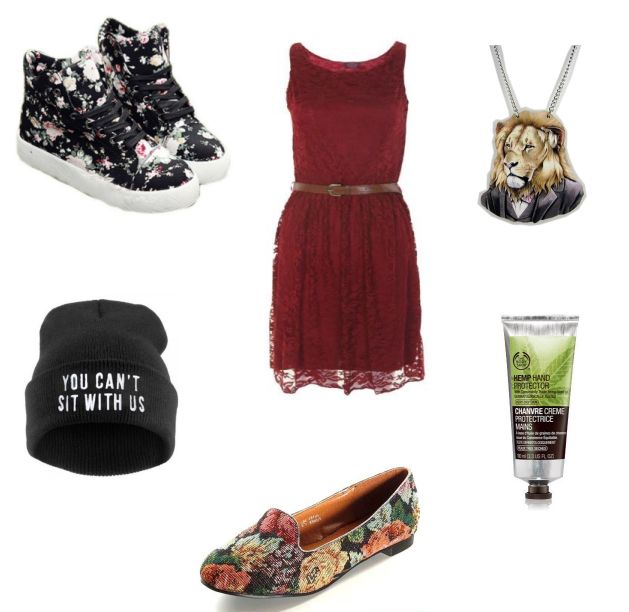 These eBay wishlists are dangerous, even for me! I always seem to end up buying something from each one. This week I went and bought the
cherry red Dr Martens
that I featured in
last week's eBay wishlist
. I can't wait for them to arrive although I'm not looking forward to breaking them in. If anyone has any tips, please share!
This week I've been loving floral shoes - I even bought two pairs from New Look which arrived yesterday. I seem to have a thing for comfortable pumps and trainers recently so the floral high tops look perfect. I've also been eyeing up the tapestry slippers for the spring. The beanie and the hand protector are essential for this time of year, it's bloody freezing and I can't go anywhere without a hat or a good hand cream! The dress has been on my wishlist for quite some time, I've just never got around to buying it. I think I'm going to have to take the plunge soon though, it's such a pretty colour. Finally, the lion necklace is not something I'd usually go for - as a rule, I hate animals in clothes (unless I've put a scarf or jacket on my own cat, then that's hilarious) but there's something about this that I just love.
What are you currently watching on eBay?