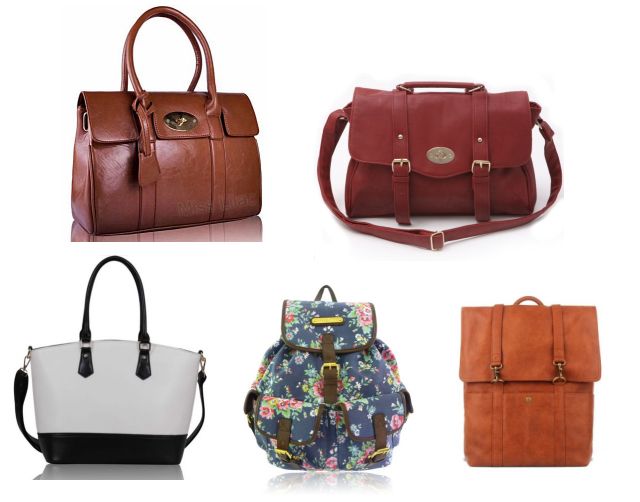 Mulberry style tan bag - Red satchel - Black and white tote - Floral backpack - Tan leather style backpack
My eBay watch list is just full of bags at the moment. I've recently got myself a new job and I feel like I need a new bag to go with it, so I've been spending the past couple of weeks searching for the perfect one. I want something that will go with all outfits and will fit an A4 folder in but still be stylish and practical. At the moment I'm torn between the first bag in the image above which is a rip off of a Mulberry Bayswater or I might just go and get myself a fake Celine smile bag. Maybe one day I'll be able to afford the real thing.
Which bag would you go for?