I know I don't keep up this Music Monday feature every week but I thought today I would do a round up of the best music from 2013. This year has been incredibly good in the music sense, so I wanted to share my favourites with you.
Albums

The National - Trouble Will Find Me
This is definitely my favourite album of the year. I love every song and can listen to the whole album from start to finish over and over again. When it was first released, I listened to it constantly on the commute to and from work for about six weeks. I love all of The National's albums but this one is definitely in my top three. I really hope I get to see them live soon.
Standout track: Demons
Bastille - Bad Blood
I first decided to give Bastille a listen when I found out that they were supporting Muse in May, I don't like to see a band without listening to them first. I have no idea why I hadn't given them a chance before because it was love at first
sight
listen.
Standout track: Pompeii
Arcade Fire - Reflektor
Along with The National, Arcade Fire have been one of my most listened to bands this year. I've been waiting what feels like forever for this new album to come out and I downloaded the first track to be released (the title track, Reflektor) on my phone while I was sat in Edinburgh bus station as I was desperate to listen to it on the ten hour journey back to Birmingham! Like all their other albums, I certainly wasn't disappointed with this one. I wish they weren't just playing in London next year.
Standout track: Here Comes The Night Time
I can't do a 'Best of 2013' post without also mentioning:
Lorde - Pure Heroine
Vampire Weekend - Modern Vampires Of The City
Is Tropical - I'm Leaving
Manic Street Preachers - Rewind The Film
Daft Punk - Random Access Memories
Gigs
This year I only went to five gigs but they were all fantastic. I saw Lana Del Rey and Muse in May, Muse again and Bon Jovi in June then Foxes in August. My favourite was probably Muse in June - it was the ninth time I'd seen them and it was a free show for the premiere of World War Z (Brad Pitt was there), the atmosphere was amazing and I had such a good time!
Artist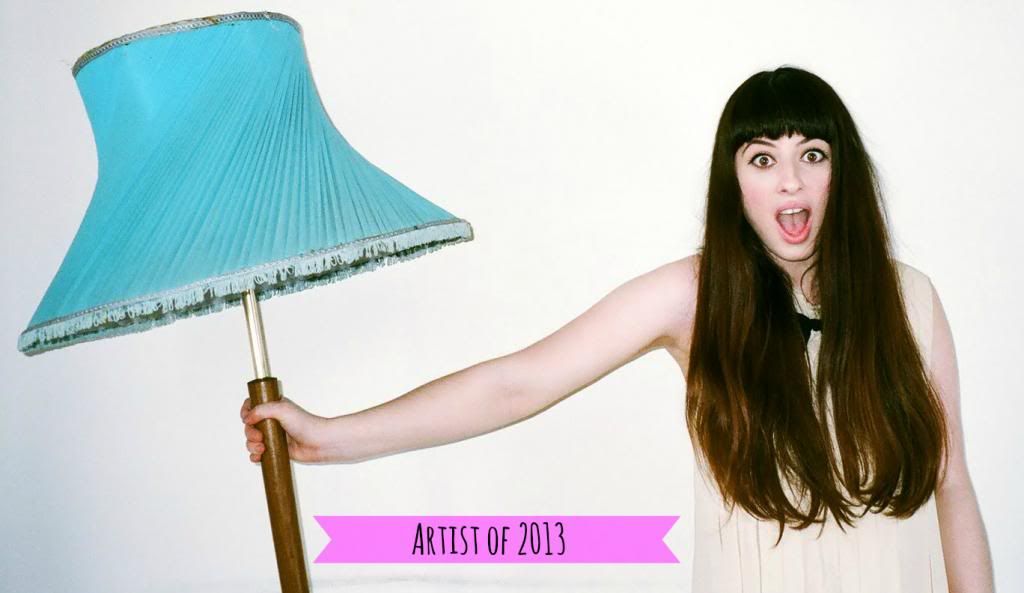 Image Source
My artist of the year has to be Foxes. I first saw her live in 2012 supporting Marina and The Diamonds and I've been a huge fan ever since. I always make sure I download any new songs she releases as soon as they're on iTunes. I'm really looking forward to her debut album being released next year and also seeing her live for a third time. I really can't gush about this woman enough, so I'll just stop there and leave this video for you to have a listen to..