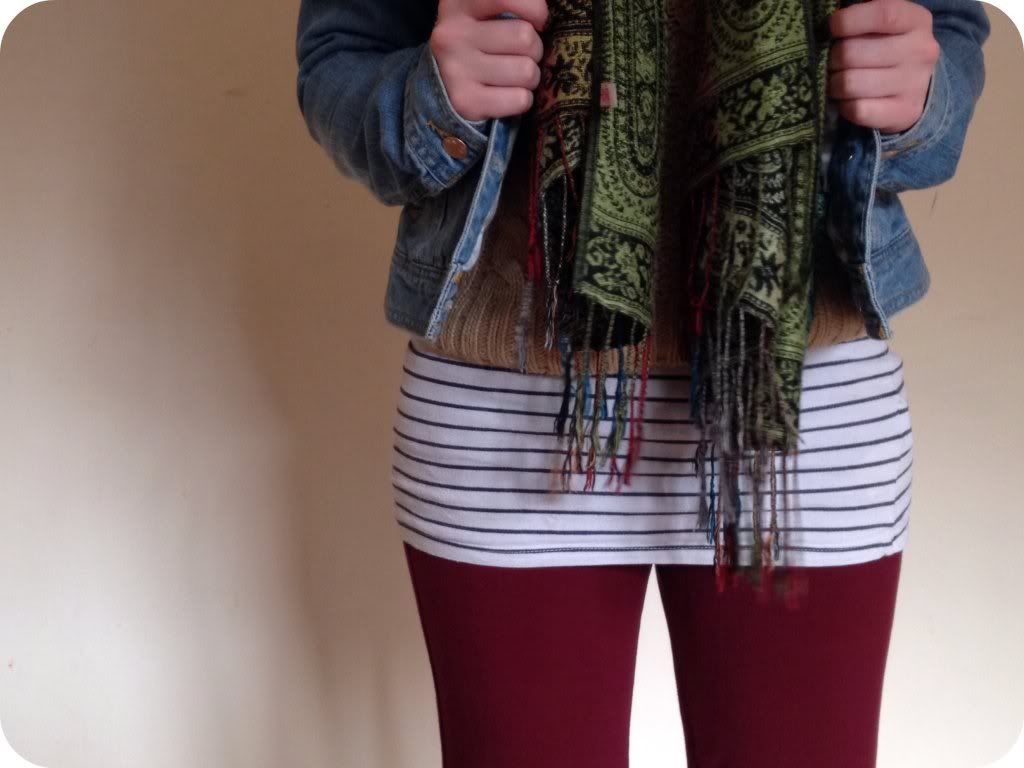 Scarf - idk, it was a present
This is actually the outfit I wore yesterday to go to the drs and sit at uni doing more dissertation work. I must have looked alright because the guy in Costa gave me a large vanilla latte instead of a medium and the same bus driver flirted with me twice. Score!
I'm actually at uni at the moment, doing yet more dissertation. 11 days left until it's due and I'm finally getting somewhere. It's going to cost me an absolute fortune in printing and binding. I've already spent thousands on food to keep me going while I sit in here.. we're going to get a Dominos delivered in a bit.