Yesterday I bought this: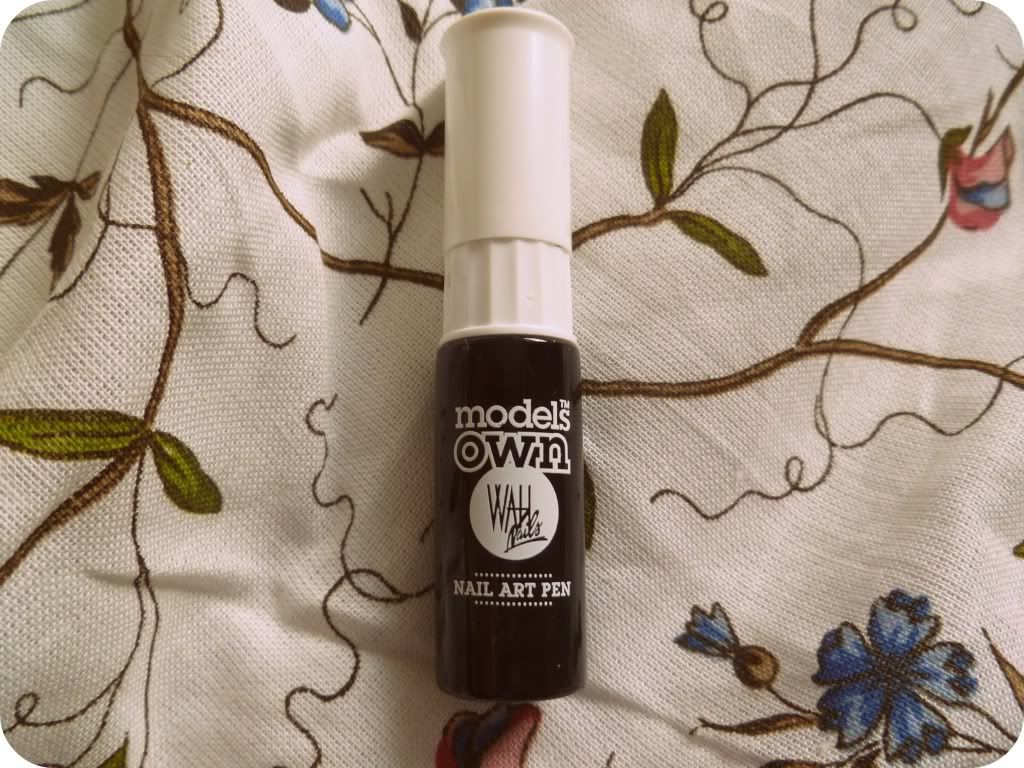 Now my nails look like this:
Base: Models Own Peach Fuzz
Spots: Barry M Pale Blue and Mint Green
Black Outlines: Models Own/Wah Nails nail art pen
I'm very impressed with the Models Own/Wah Nail art pen. I wasn't sure about it at first and thought that I was fine with using liquid eyeliner. I had something to return to Boots and as I didn't have a receipt, I could only exchange, so I thought I might as well see what all the fuss was about. I'm very glad I got this now. I can see myself changing my nails daily now it's so quick and easy! As you can see, I also picked up the free
IKEA duvet cover
.
Tonight I'm going to spend some time working on my shop which should be opening soon. I've had a lot of success selling jewellery on eBay this year, but I got sick of the fees and all the hassle so I'm moving over to
bigcartel
!