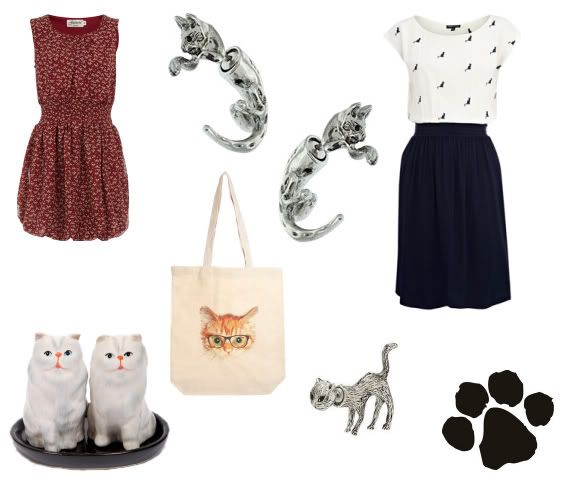 Everyone who knows me knows how much of a crazy cat lady I am. I'm one of those weird people who genuinely prefers cats to humans.. If my landlord (and financial situation) would allow it, I'd have loads of cats living with me. One day I'd like to own a cat rescue centre and look after hundreds all at once. For now though, I have to make do with cat clothing/jewellery and the odd visit home to see my Patch.
I've been trawling the internet looking for the best cat pieces, and these are my favourites. I especially love the Topshop earrings and the really tacky salt and pepper shakers. I'm hopefully popping into Southampton next week so I'll be looking out for them! The little ginger cat on the tote is so cute, I have a soft spot for gingers.
Do you consider yourself a crazy cat lady too? What's your favourite animal?