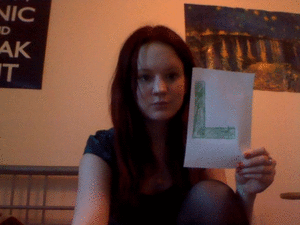 Originally, I wasn't going to enter the Look Blogging Competition. I've only been blogging since the end of December and I have just under 200 followers, but I have nothing to lose really, so I thought I'd give it a go!
Strangeness & Charm isn't exactly a fashion blog, it's more of a lifestyle blog with fashion elements but I do post my fair share of outfit posts and nail posts amongst a load of general chit-chat. I get a lot of my fashion inspiration from magazines, especially Look and other blogs. As a student, I can't afford to buy the latest jeans from Topshop or buy high end beauty products so I have to make do with shops like Primark, New Look and whatever items are already sat in my wardrobe. Basically, my aim is to show that you don't have to spend loads of money to look stylish. You don't have to be rolling in it to look good. Having your own unique style is a lot better than wearing the same dress from Topshop that everyone else is wearing. I hope to inspire people to not follow the crowd, but to put their own spin on the latest trends.
When I was younger, I would spend hours with my head buried in a book or a magazine and I'd spend even longer writing my own stories - I even made my own 'magazines' a couple of times! I just love writing, especially when I know other people are reading it and even enjoying it! Even though I study Archaeology at uni, I found it hard to choose between a few different courses, including Journalism and Creative Writing.
I think I would be great blogging from the front row of the Look Show as I'm really passionate about fashion and writing and it would be great to get some experience that isn't archaeology based! I hope Look will consider me. I'm very proud of my blog.