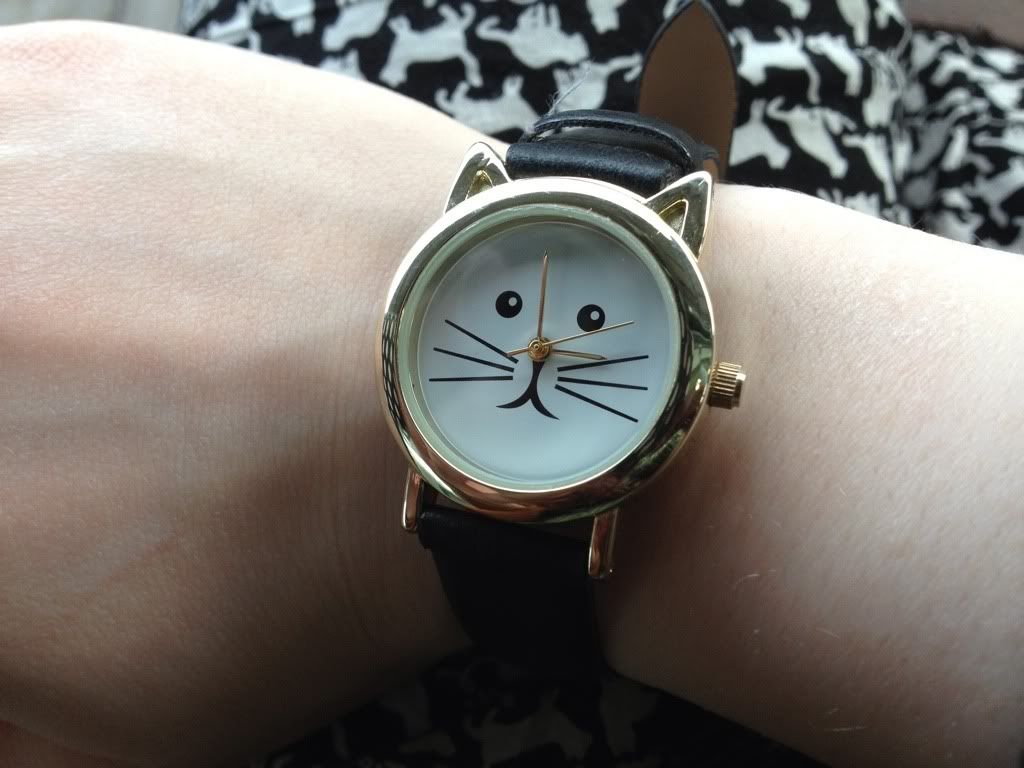 Everyone knows I'm a crazy cat lady so I was delighted when I got the email asking if I wanted to review this gorgeous cat watch! Of course I jumped at the chance and said yes and two days later it arrived on my doorstep.
I love how simple this watch is, you can't really tell it's a cat until you're up close so I don't look completely cat obsessed. I've had a lot of compliments on it, especially at work.. old ladies seem to love it and I've had loads of people asking me where it's from and they're surprised when I tell them it's actually from Argos. Argos isn't somewhere I'd usually look for
women's watches
but they have a fantastic selection including this one which is only £19.99. They also have a great range of
bracelets
too! This has now replaced my owl watch and won't be leaving my wrist for a while!
Do you wear a watch everyday?