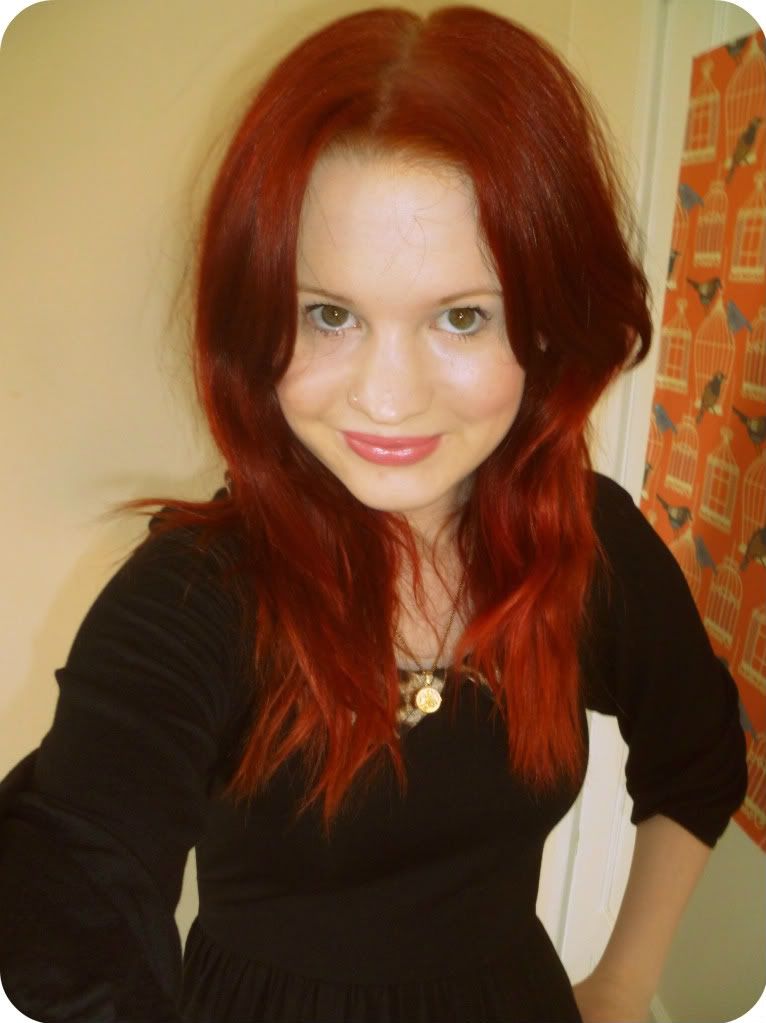 I bought some new make up last time I went to Birmingham. I finally bought my first MAC lipstick and I am in LOVE. I've only ever had MAC lipglosses before and I bought them off eBay so they don't really count. I felt really cool walking around Birmingham swinging my little yellow Selfridges bag. I obviously need to get out more. I had a look at the lipsticks with
Eloise
at the Brum Blogger Meet and picked the one I wanted but there was a massive queue, as you'd expect on a Saturday so I already knew that I wanted Chatterbox. I was also looking for a new foundation so I spoke to one of the sales assistants who recommended Studio Sculpt in NC15. He tested it on me, but I wasn't sure so he gave me a sample to try for a few days. I didn't like it at all, it felt greasy. I like it when foundation actually sinks into your skin and doesn't just sit on top. So, after purchasing Chatterbox I headed to Superdrug to test out some of the foundations that I'd been recommended on
Twitter
. I ended up buying Bourjois Healthy Mix in shade 51 which, at £9.99 was a lot cheaper than the MAC one!
Chatterbox is a brilliantly pigmented, opaque pink and is an Amplified Creme so it is really creamy and won't dry your lips out. If you do have dry lips, I'd recommend wearing a lip balm under this as my lups have been quite dry recently and when I forgot to use a balm it was really apparent. Apart from that though, it's amazing. It has great staying power and I hardly have to top it up during the day! Next time I'm looking for a lipstick, I will definitely be looking at Amplified Cremes. The colour is brilliant and is bold without being too in-your-face. It's great for everyday wear.
I was recommended Bourjois Healthy Mix because I was looking for a medium coverage foundation. I was a bit dubious at first and thought it would probably be better to spend a bit more money and perhaps try MAC or another high end brand. I'm glad I purchased this though. It gives fantastic coverage and covers up all my blemishes while also giving a lovely dewy finish. It blends really well so you don't get those tell-tale foundation lines. It also has brilliant staying power. I put it on in the morning and in the evening it still looks perfect, even in all the heat we've been having recently. I will definitely be repurchasing this when I run out. It's usually on a 3 for 2 offer as well.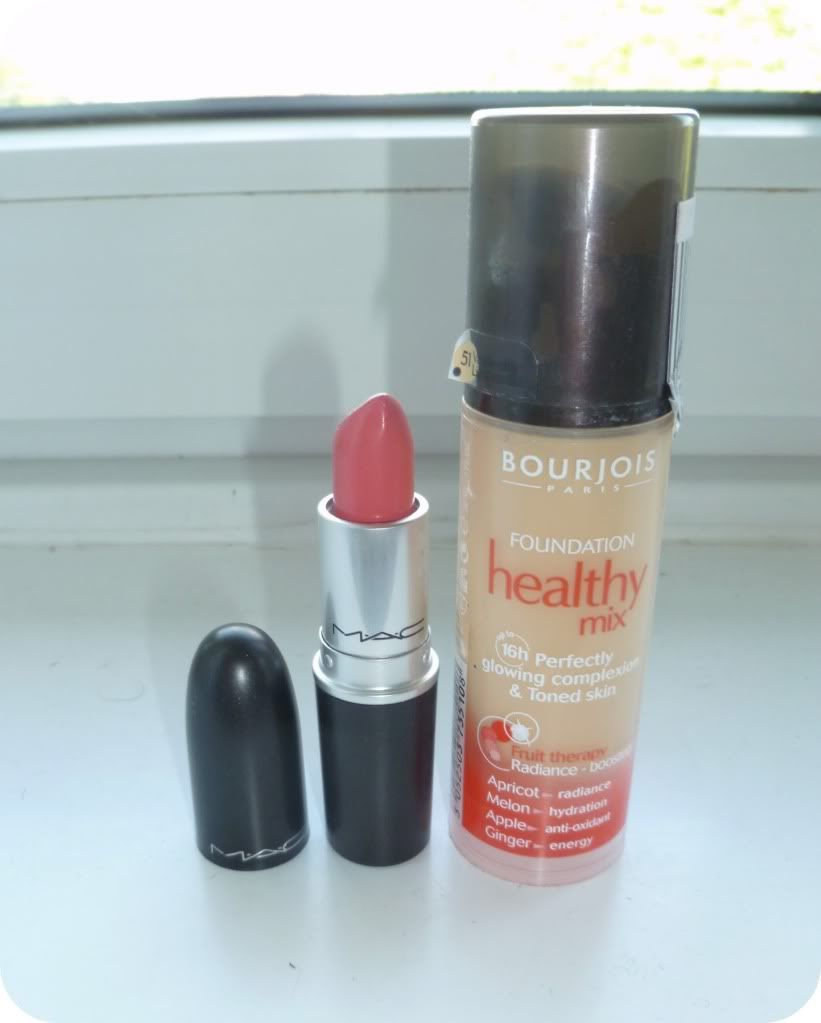 MAC lipstick in Chatterbox and Bourjois Healthy Mix Foundation in 51
You may also have noticed that I'm wearing THAT leopard print collar dress. I bought it back in February but it was one of the things that got stolen from my house. I managed to find it in the sale in New Look in Tamworth last week though!