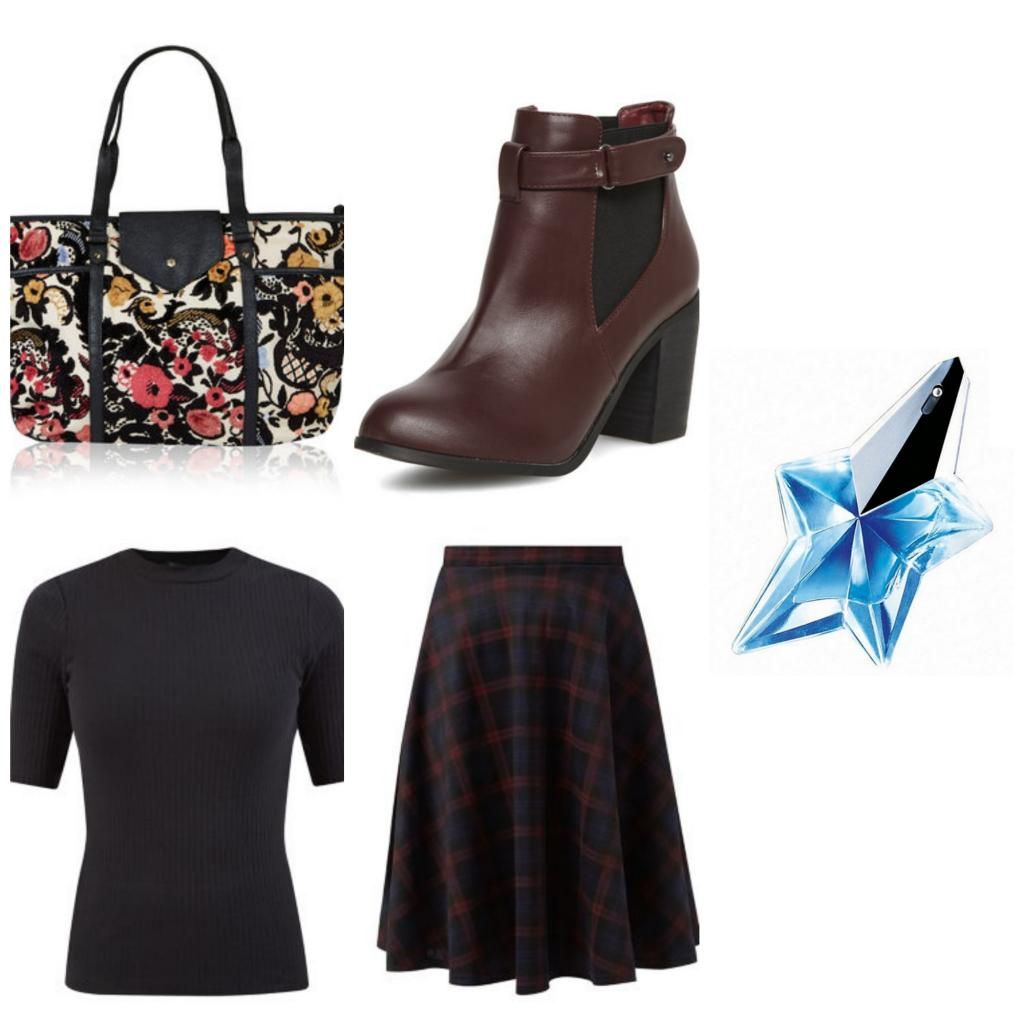 Floral tapestry bag - Dark red heeled boots - Thierry Mugler Angel - Black high neck tee - Tartan midi skirt
Now that my Christmas shopping is finished (yes, that's right it's all done - I've even bought for Amy's kitten!) I can think about treating myself again without being overcome with guilt. As the weather has been so rubbish lately, I've found myself all snuggled up in bed with my iPad doing some online window shopping. I love everything in the shops at the moment, the darker colours and tartan prints are my thing and every year I look forward to wearing them again.
I absolutely love this floral tapestry bag from Topshop, granny chic is my favourite and it looks like it would be the same sort of size as the Michael Kors bag I can't afford want. It's just perfect for this time of year!
The dark red boots are practical as well as beautiful - I already have a pair of Dr Martens in this colour but I would love these heeled boots for more formal occasions. Plus, I haven't managed to break the DMs in yet!
I was sent a sample of Thierry Mugler's Angel a couple of months ago and since then I've been hooked. I'm really hoping to purchase the full sized bottle soon or maybe add it to my Christmas list.
I should have known I would like it as my nan has a bottle and we have the same taste in fragrances!
It's about time I dabbled in the high-necked trend and this black tee is the perfect way to introduce myself to a higher neckline. The sleeves are slightly longer than your average tshirt and it's ribbed too which makes it just that little bit more interesting.
Finally, this checked midi skirt is just gorgeous - I would wear it with the black tshirt and probably with the boots too! I haven't tried a midi skirt before but they're so flattering and I think this is a lot more cold weather appropriate than a mini!