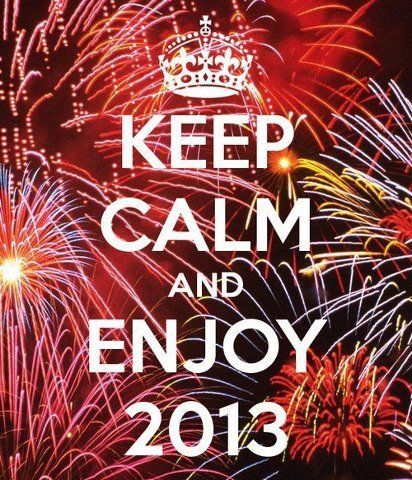 2012 was a very busy year and such a lot has changed since this time last year. I've now got a degree, I've left the city I loved where I was living with my boyfriend and have now moved back home with my parents. I haven't managed to find myself a full time job but I have a part time job which I enjoy despite the commute and I also volunteer at two museums which is such an amazing opportunity. I didn't set myself any last year, but have quite a few goals this year!
-
Find myself a full time job.
It doesn't matter what it is as long as it's near home and I can start saving.
-
Pass my driving test.
It's been almost four years since I failed my test so I need to get myself sorted and book a few driving lessons. I recently passed my theory test again so I'm on my way!
-
Pay off my credit card and save some money.
I've decided to start doing the
100 ways to make 1%
challenge in order to pay off my credit card, which isn't a huge amount. I should hopefully be able to pay it off within six months, or less if I get a full time job. I also want to save some money so that I can do a Masters degree and go on holiday.
-
Go to a different country.
I haven't left the country since 2007 when I went on a French exchange and there's so many European cities I want to go to. Now my boyfriend has a job we can hopefully afford to go on a weekend break to Paris or Amsterdam.
- Keep up with my blogging.
I've been blogging a lot more over the last few months but in 2013, I want to do a lot more outfit posts and make sure I keep updating recently. I've had lots of exciting opportunities over the last year and hopefully there's a lot more to come. I've also doubled the amount of followers over the last year and I'm so proud of that.
So those are my goals for the year, all very achievable. I will check back in six months and post an update on these so you know how I'm getting on. Have you made any goals/resolutions for this year?