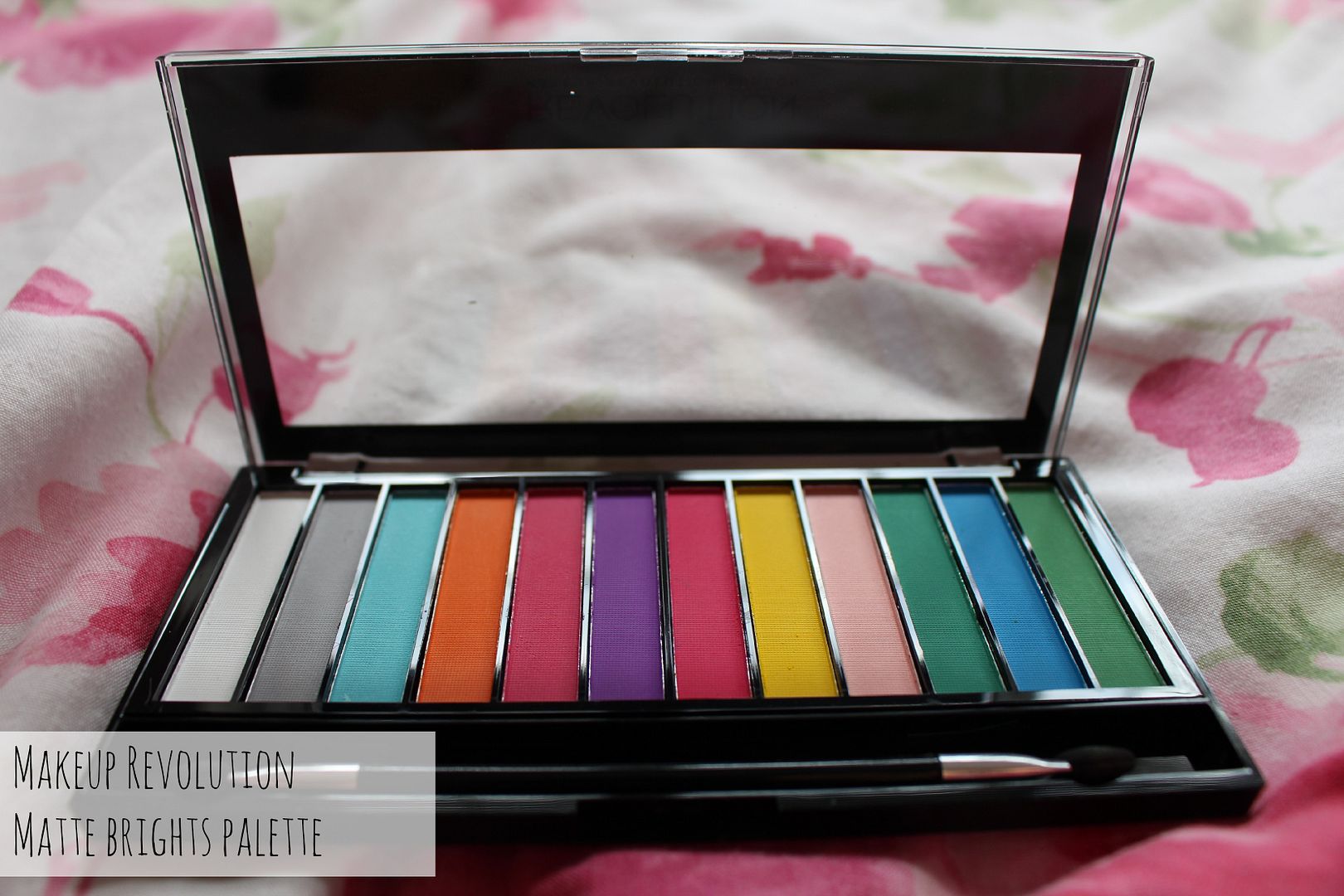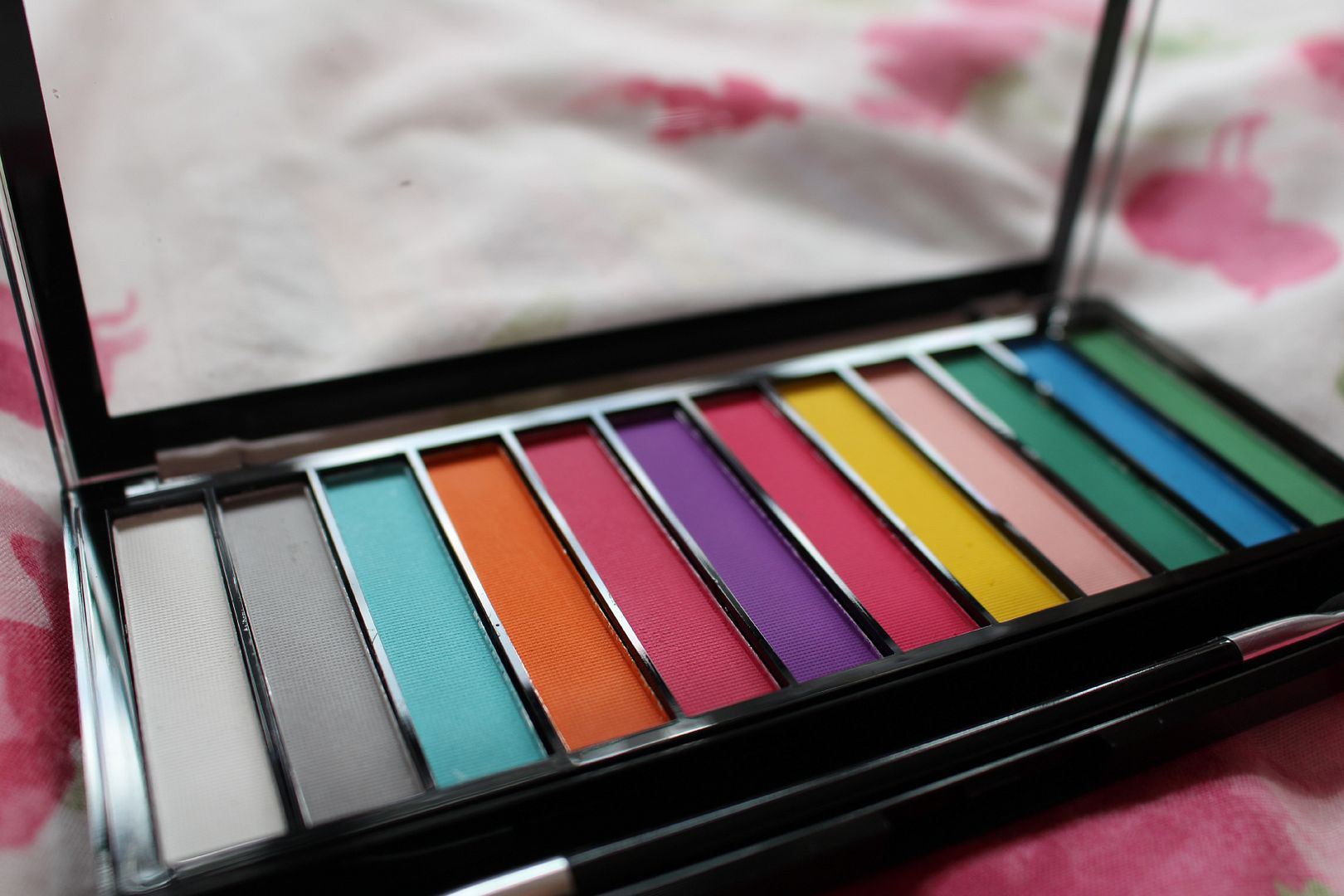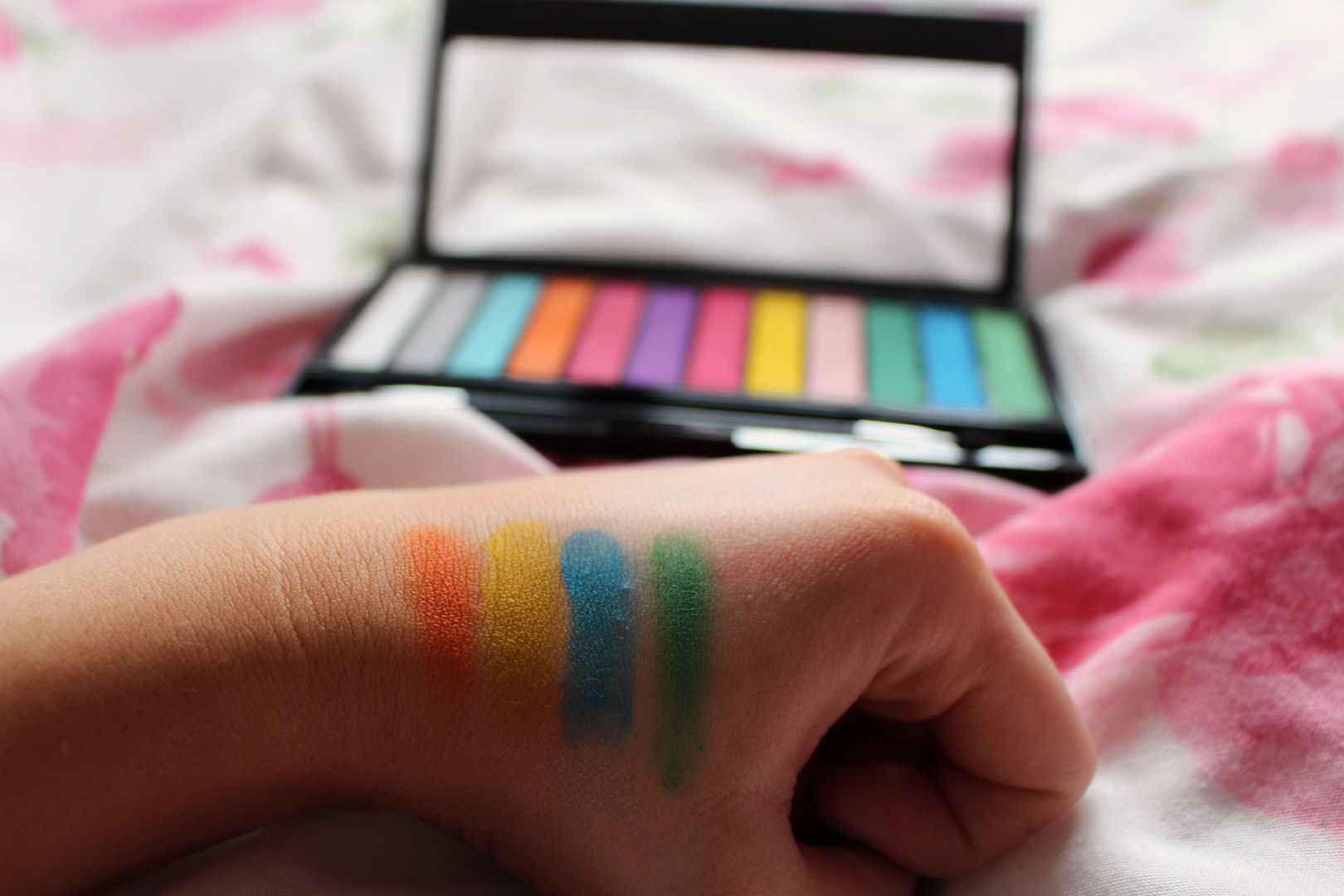 You wouldn't expect much from a neon eyeshadow palette costing just £4 would you? Well, think again because yet again, Makeup Revolution have got it just right. The Matte Brights palette features 12 neon shades from pink to turquoise to green which are highly pigmented, blendable and long lasting.
It's a shame I've already been to a festival because this is definitely the palette I would be reaching for for a festival makeup look. You can use one of the colours and blend it into a more neutral eyeshadow for a summery look or you can take a wet brush and apply one colour along your lashline for a pop of neon eyeliner.
I'm definitely going to be trying to incorporate these amazing colours into my everyday makeup, even if it's just to sit in the office!