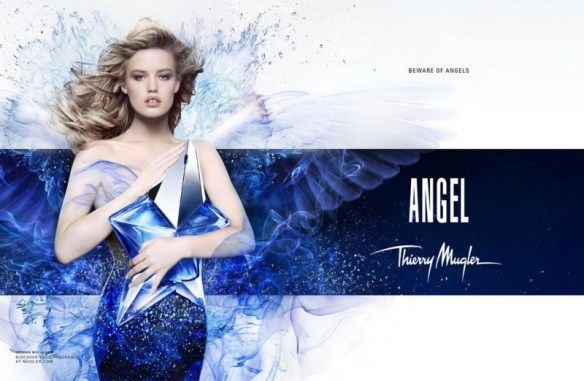 I was recently asked to take part in Thierry Mugler's #BewareOfAngels programme which is fronted by Georgia May Jagger.
There are many different ideas as to what the definition of a woman is. These come from the media, men and most importantly, women themselves. What do you believe that the definition of femininity is?
There are so many amazing female role models who are looked up to not just for their looks, but for their strong personalities and independence. I could name many but the first three that come to mind are Beyonce, Jennifer Lawrence and Rihanna. All three of these are looked up to by women of all ages for being strong minded independent women who have fabulous careers.
Of course I want to be as strong, as successful and as confident as those women so I adhere to a number of rituals to help boost my confidence and make me feel feminine. I always make sure that I keep to my daily skincare routine. Makeup is great but you need a fantastic base to work with first! I always make sure I cleanse, tone and moisturise twice a day to keep my face in top condition. I also like to have my nails painted and looking neat and tidy. Most importantly, I like to smell nice and I enjoy a fragrance that is strong and unique without being overpowering at all. If I look and smell great then I feel great, it's simple.
To me, a woman is strong, glamorous and beautiful inside and out.
You can follow Thierry Mugler on Twitter, Tumblr, Facebook and Pinterest.