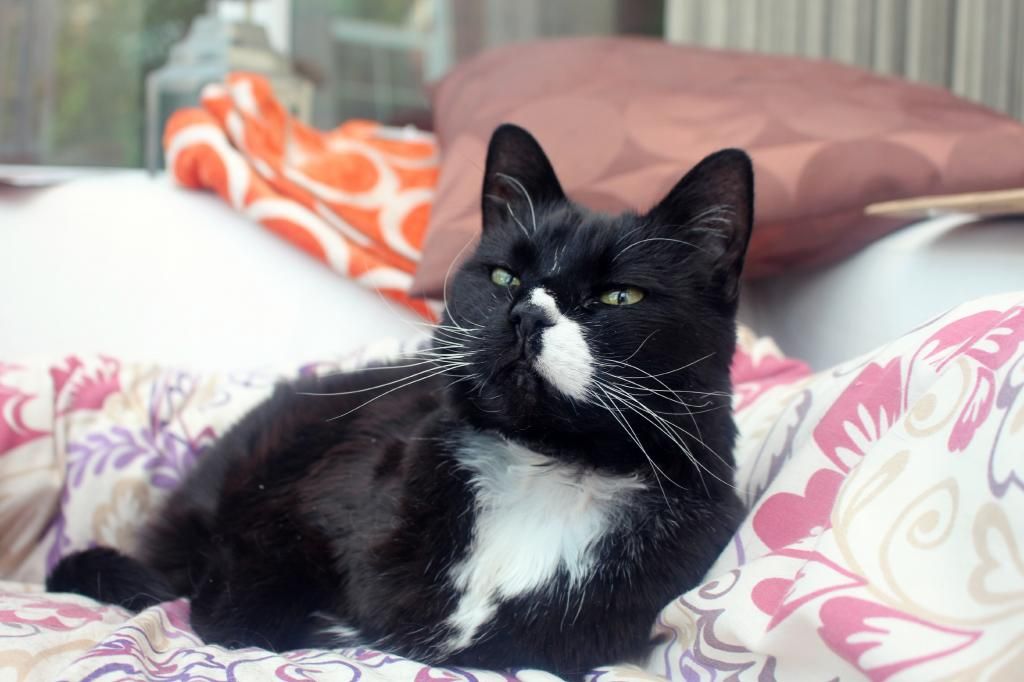 Everyone who knows me knows that I'm mad about my cat. Her name is Patch and she's 17 years old, although you wouldn't believe it if you saw her. She's lived with us and has been a part of our family since she was twelve weeks old. Nowadays she rarely goes outside and spends a lot of time sleeping but when she's not asleep, her second favourite thing to do is eat. She obviously takes after me!
When you first get a cat, as well as litter training them, it's important that you get them into a good feeding routine. There's nothing worse than being woken up at 5am with one paw up your nose and another in your mouth because your kitty thinks it's breakfast time! We've always made sure that Patch is fed in the morning around 7:30 (no earlier unless she's really being a pain) and again as soon as someone is home (around 5:30). We also ensure her bowl is topped up if we are leaving the house and before bed. She always has a bowl of dry food and a bowl of water next to it, there's also a bowl of water upstairs and another outside for her. This way she's never hungry and we don't have her begging for food during the night. She has got more vocal over the past few months though, so if we're a little late for breakfast then she really lets us know!
We do give her treats throughout the day as well, she loves milk and Dreamies but her absolute favourite thing is trying to get tit-bits of anything that my dad is eating. If he's eating, you'll find Patch sat next to him giving those eyes that you can't say no to. Do always try to avoid giving your cat bits of your food though, as this isn't great for their little tummies. Instead, always give them some nutritious and delicious cat food, such as

Hill's Pet

.
Do you have a cat? I'd love to hear all about them!