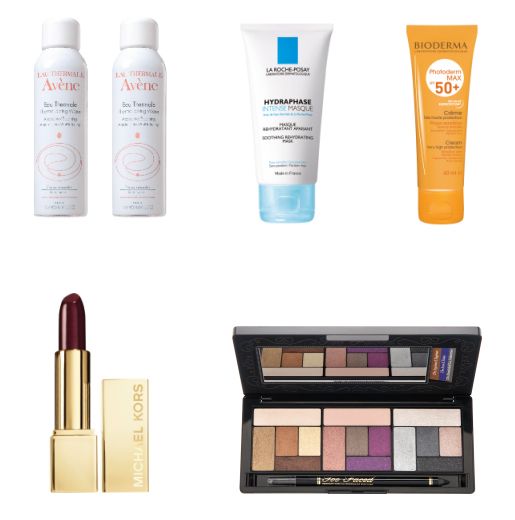 I'm ashamed to say that I've only recently discovered
Escentual
when they sent me a couple of products to review. Since then, I've spent a lot of time on the website and have made a couple of purchases but I've also managed to come up with a wishlist of things I want. I'm just waiting for payday to come around again so I can treat myself.
First off, there's a bit of French skincare. I love a good water spray in the summer and I've heard loads of great things about the Avene one. These are great on a hot day as they produce a fine mist of water which helps to cool you down but doesn't leave you completely soaked. At the moment, these are on offer at two cans for £10 which is really tempting. Next up is the La Roche-Posay hydrating mask which sounds a lot like the Origins one which I've been desperate to try. Everything I've used from La Roche-Posay so far has really impressed me, so I have high hopes for this. We them have the Bioderma facial SPF which I have a sample of and I used everyday when I was in Paris. It's not greasy at all and my makeup applied really easily on top of it, most importantly though, it protected my face from the sun.
Next up, there's a couple of makeup items. I've wanted to try Michael Kors makeup for a while now and I just adore the colour of this lipstick, it's definitely one that I would wear everyday. I'm also listing after this Too Faced palette. I love the fact that it has fifteen shades in three different colour schemes which can be used to create loads of different looks. I'm starting to wear eyeshadow more and more now and I'm getting a bit bored of my Naked 2 & 3 so this would be perfect.
What do you think of my wishlist? Are you lusting after anything from Escentual?