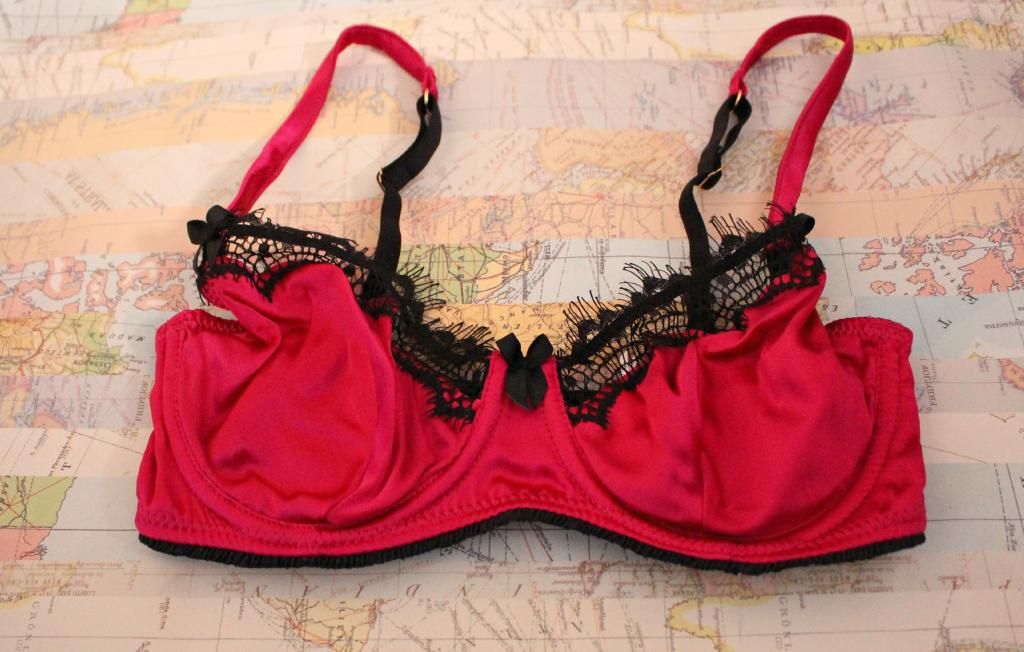 A couple of weeks ago, I was contacted by the lovely people at Spreaditfast who asked if I was interested in working with them on their
Damaris
campaign. I was invited to choose an item from the Damaris website to review which I was excited about as luxury underwear isn't something I've ever bought for myself, or even thought about to be honest. I usually stick to getting my underwear from Primark, favouring their £4 sets and their £1.70 girl boxers (when nobody else is seeing them, you don't really care!) so being able to pick something from Damaris was a real treat.
I spent a good hour or so on the website, umming and ahhing over different bras and I finally settled on the
Bisou Bisou Flambe Silk Satin Comfort Bra
. Bit of a long name but basically, it's a hot pink, silk and lace bra with no padding. It arrived beautifully packaged in tissue paper and a nice box and I was amazed to find that the fit is perfect. I often struggle to find bras in my size as I need a 30 inch back and most high street retailers start at 32 or 34.
This is definitely not an everyday bra and will be kept for special occasions - probably warmer occasions as well as it's not padded but I do love it. I feel a bit posh now I own a proper silk bra!