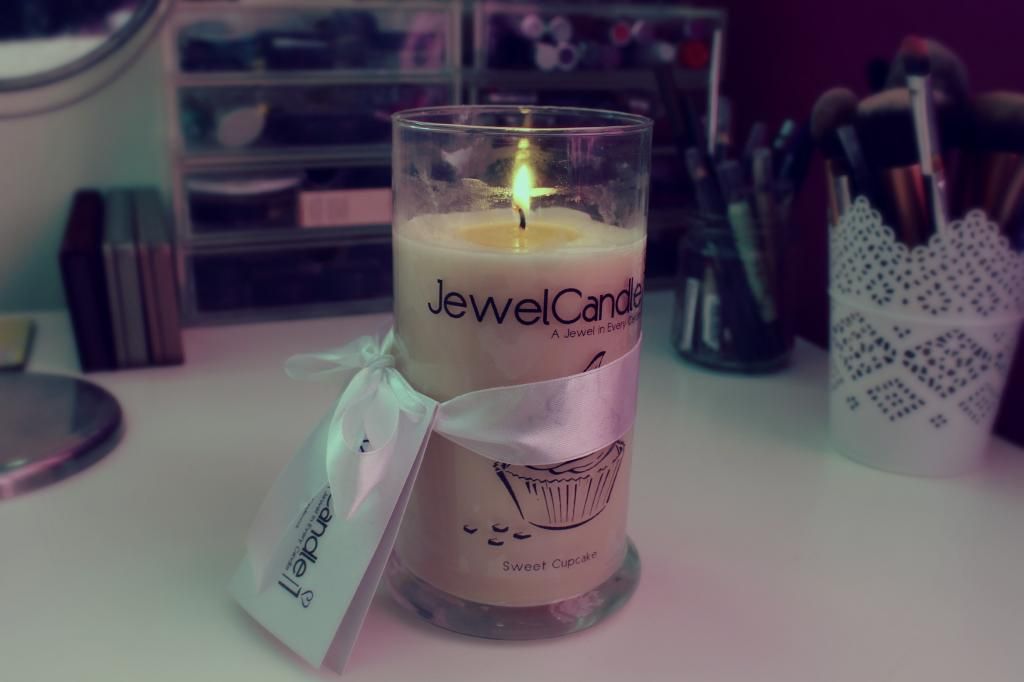 I'm sure everyone has heard of JewelCandle by now, but if you haven't, they're basically gorgeous smelling candles with a piece of jewellery (either a ring or a pair of earrings) embedded in them which you can get to after burning for a few hours.
I was sent the Sweet Cupcake candle which smells amazing, not too sweet and not too overpowering. The fragrance is enough to fill my bedroom and give a really cosy feel to the whole room. After burning the candle for around 10 hours, I was able to fish out the silver package containing the jewellery using a pair of tweezers. Inside, was a sterling silver ring with a blue stone. The jewellery that's inside can be worth anything from £10 to £250.
These candles are great as a treat for yourself or as a gift for someone else. JewelCandle have kindly offered me one of their Cookies & Cream ring candles to giveaway to my readers. If you want to be in with a chance of winning, all you need to do is fill in the Rafflecopter form below.
Terms & Conditions
- You MUST be following this blog on Bloglovin' to enter
- You MUST leave a comment on this post to enter
- This giveaway will run until December 9th when I will moderate all entries and pick a winner
- The prize will be supplied by Jewel Candle
a Rafflecopter giveaway