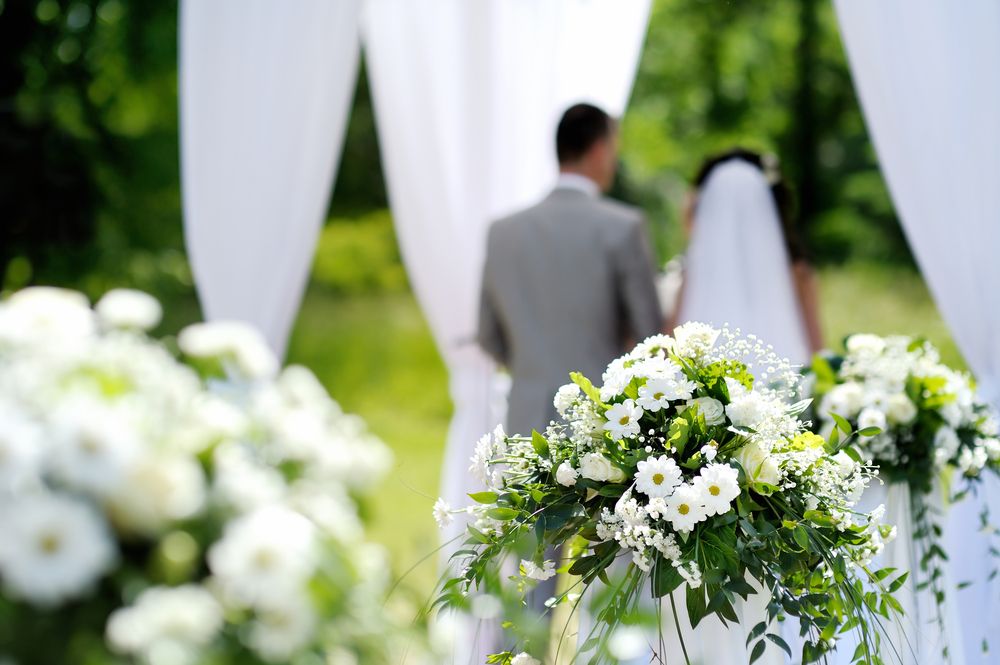 The traditional wedding may well take place in a church or other similarly swanky venue but there's a lot to be said be doing something a little different. One way of thinking outside the box when it comes to a wedding is to have it outside. Obviously the British weather puts pay to most alfresco plans but even if the weather isn't the best, you can still hold at least some of the wedding outside.
Here are a few tips on how to have an outdoor wedding…
Have it in summer
Let's get the most obvious thing out of the way first. If you want the nicer weather, hold your wedding in the summer. A wedding on a sunny winter's day can still be very nice, but by holding it on summer there's less chance of it being a wash out or catching hypothermia.
Have a marquee
This is essentially the contingency plan in case the weather isn't as nice as you hoped. You can hold as much or as little of the wedding in the marquee, including the ceremony, reception and night do, and it still provides the light and airy feel of being outside.
Provide accessories for people
If you're going to be holding the wedding outside then make sure you provide people with everything they need to protect themselves against the weather. If it's a hot day then have a box of sunglasses for people to take, whilst if it's cold or rainy then provide umbrellas and maybe a shawl for the ladies. Flip flops are also a good thing to provide for the ladies so they don't have to dance in their high heels. You don't have to spend a fortune here; it's just a nice token gesture.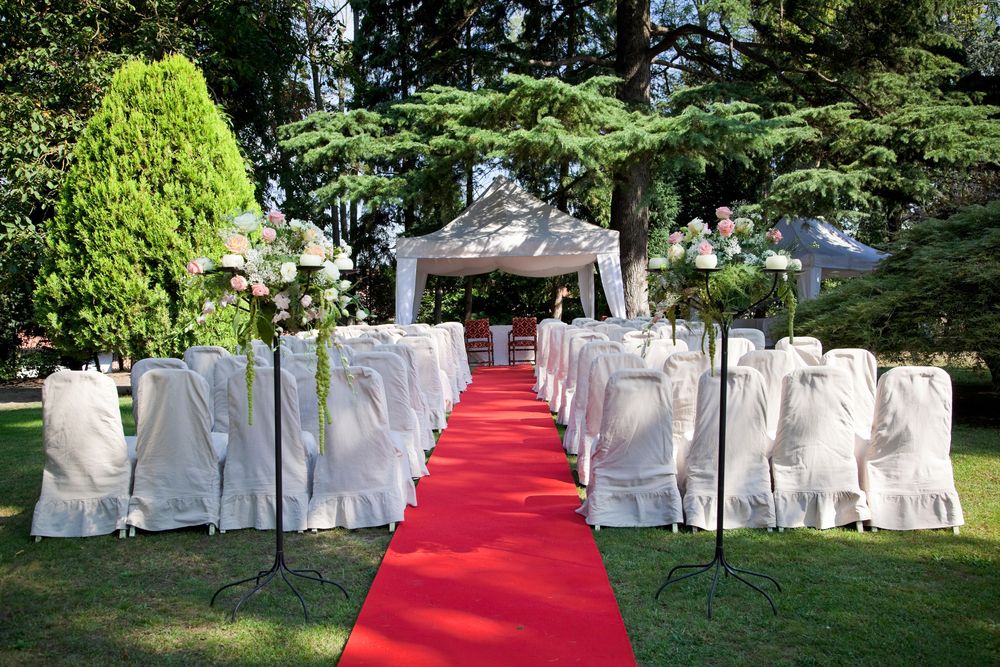 Have an outdoor dancefloor
If you've got the nice weather then this could be one of the big things people remember the most from your wedding. Having people dance outside on the grass as the sun starts to set would be a really memorable end to your wedding. Again, you may want to have a backup plan in case the weather isn't the best, so ensure the venue still has space for you to hold it inside too.
Heating and lighting
Even if you have a nice, warm summer's evening, you might still need to consider heating and lighting. Sunlight will eventually begin to fade and that likely means a drop in the temperature too. Some outdoor lighting will not only provide a little extra light but it will also look fantastic and make the whole area look more attractive.
Lights4Fun
have some great outdoor lighting for summer, whilst Homebase has
all sorts of heating options
such as patio heaters and chimineas.
What to eat
If you're holding the reception in a marquee then you can have a more traditional style with tables and chairs. However, if you're holding it outside in the open then why not try do away with all that? A BBQ would be a fantastic idea and something a little different compared to the normal sit down meal. If it's a hot day then you could provide the guests with treats such as ice lollies too.