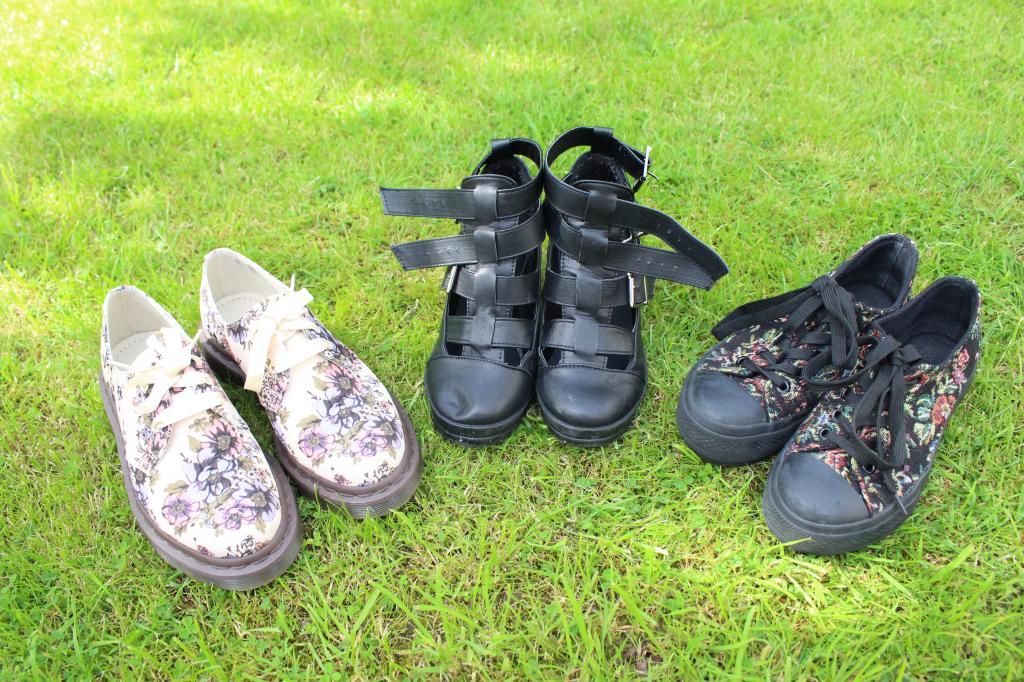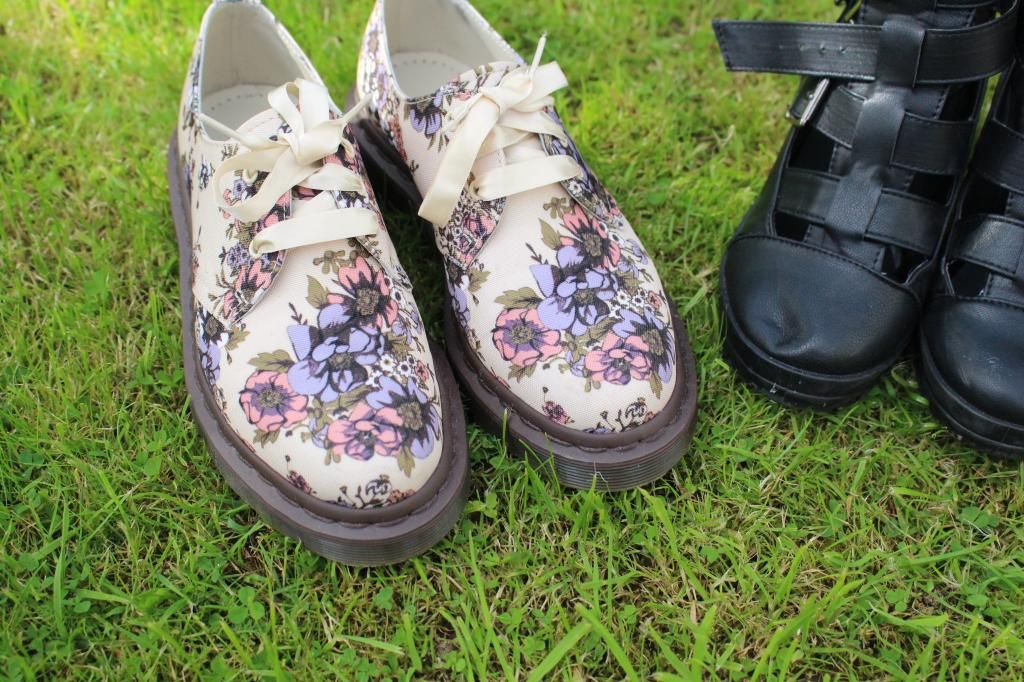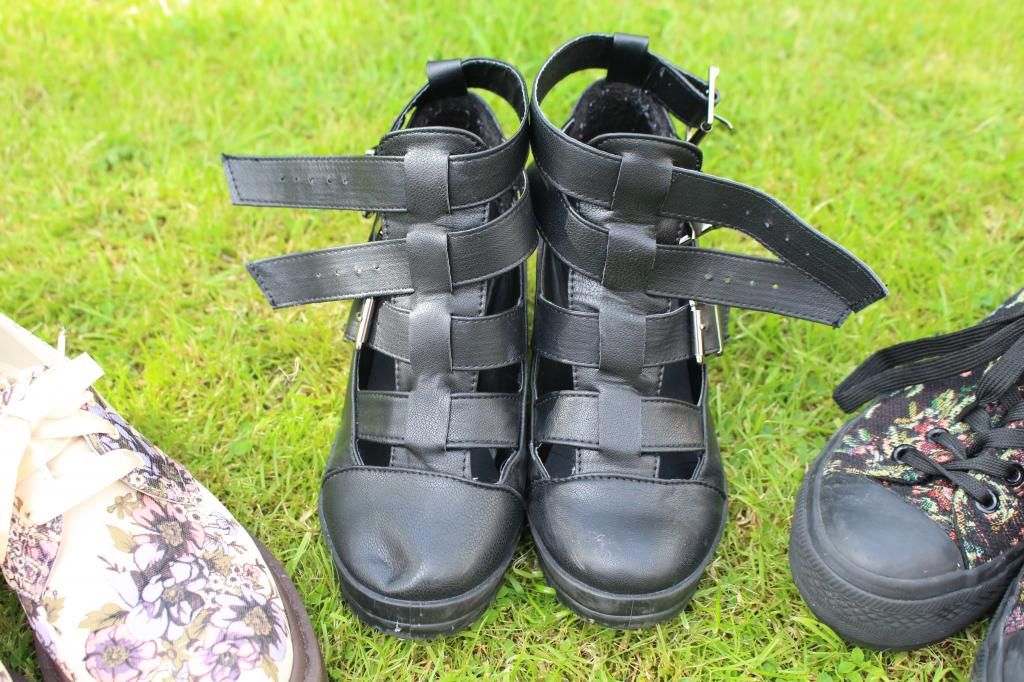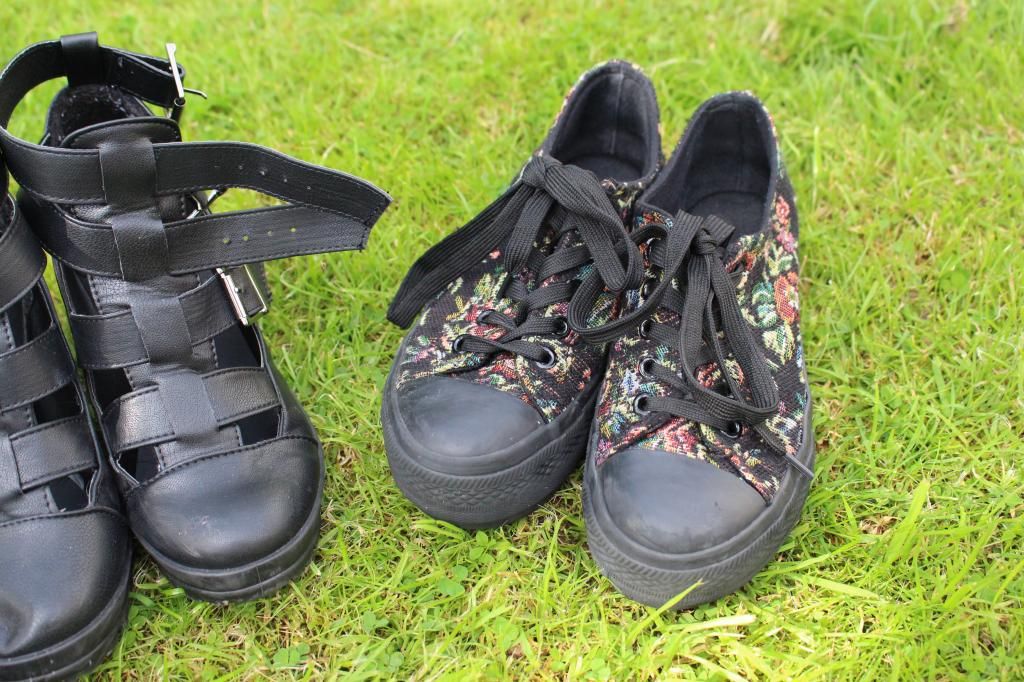 Now it's getting hotter I've found myself stepping away (no pun intended!) from my big clompy boots and Dr Martens and instead opting for more appropriate summery shoes. The weather is a bit iffy at the moment, glorious sunshine one minute and then a torrential downpour the next so I haven't managed to get the sandals out just yet. Here's what I've had on my feet over the past few weeks..
I've had these babies since January and I still haven't broken them in. You may have seen my original post on them
here
where I said I was looking forward to wearing them with a denim dress, well, I haven't managed to do that yet but I have been wearing them with turned up jeans. Once it's definitely bare leg weather, I'll be wearing these with a dress and a pair of cute frilly socks.
I've worn these a surprising amount since I got them. They have a heel on them so I didn't expect them to be as comfortable as they are but I can wear them all day without any problems. I've been pairing them with frilly ankle socks and I've had a lot of compliments on them so far.
Floral tapestry pumps - New Look
I got these in the sale after Christmas for just £5 and I've been wearing them for work a lot recently. The dress code at work is black, so these are fine to wear but they also make a boring black outfit look a bit more interesting with the tapestry pattern on them. They've got quite a chunky sole as well which I really like. I wish I'd bought a couple of pairs of these now, I'll be gutted when they eventually die on me.
Now I'm just waiting for the summer weather to actually arrive so I can get the sandals out!