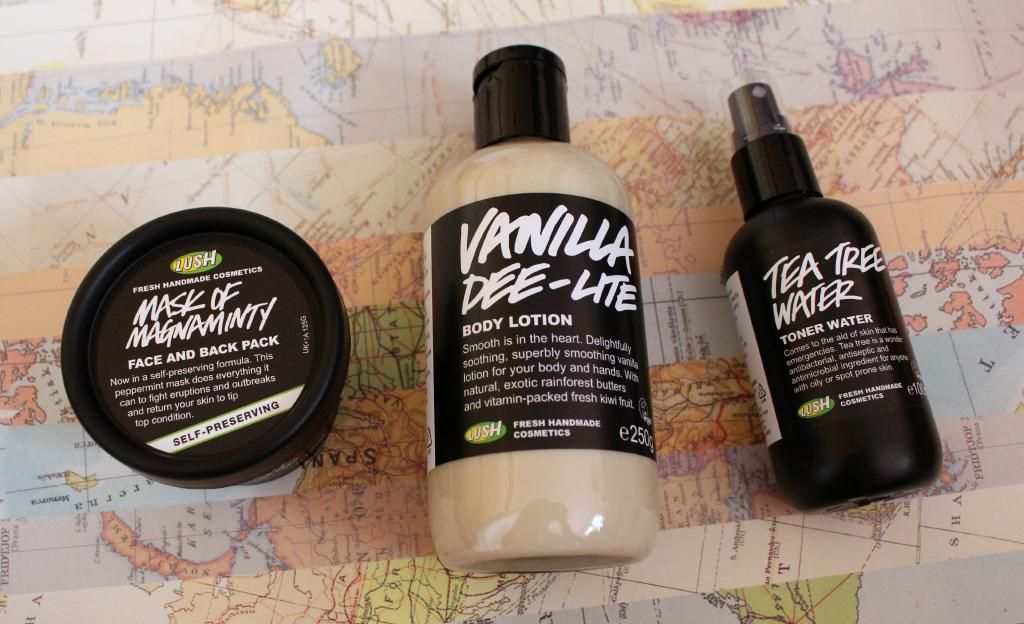 I've been a big fan of Lush since I first discovered the Covent Garden store at the age of 16. Since then, I've always made sure I have a good stash of Lush products whether they be skincare, soaps, haircare or fragrance. Even when I was at uni and didn't have much money, I'd still make a cheeky Lush purchase when I visited Southampton. I recently repurchased three of my favourite products so I thought I'd share them with you.
Mask of Magnaminty
- £5.25,
available here
This mask is brilliant for declogging the pores and keeping spots at bay. As well as using it on my face, I also like to use it on my chest and back every so often to keep away the dreaded bacne. It's not a subject that a lot of people like talking about but I'm sure we've all encountered it and this mask is a god send when you have a spotty back! Unlike Lush's other masks, this one is self-preserving so you don't need to keep it in the fridge and it will last a good couple of months. I use this a couple of times a week when I want to give my skin a good old pamper.
Vanilla Dee-Lite*
- £12.75,
available here
Lush aren't really known for their body lotions, in fact this is the only one I've ever tried from them. It's nothing special really, it moisturises well and sinks in to the skin fairly quickly but the one thing that draws me to this lotion again and again is the scent. Vanilla Dee-Lite is scented with Lush's
Vanillary fragrance
which as you can imagine smells like vanilla. The scent lingers for hours after you've applied the lotion and it's great to layer with the Vanillary perfume as well. I've had three bottles of this stuff and I don't think I will ever get sick of it.
Tea Tree Water
- £3.95,
available here
I first bought this toner around five years ago, just before I went to uni. As it contains tea tree, it's amazing for acne prone and blemished skin as it really helps to soothe any break outs. It's also really refreshing and I love that it comes in a spray bottle, so you can just spritz it on when you need a little pick me up. I tend to use this after I've cleansed and first thing in the morning just to wake me up a bit.