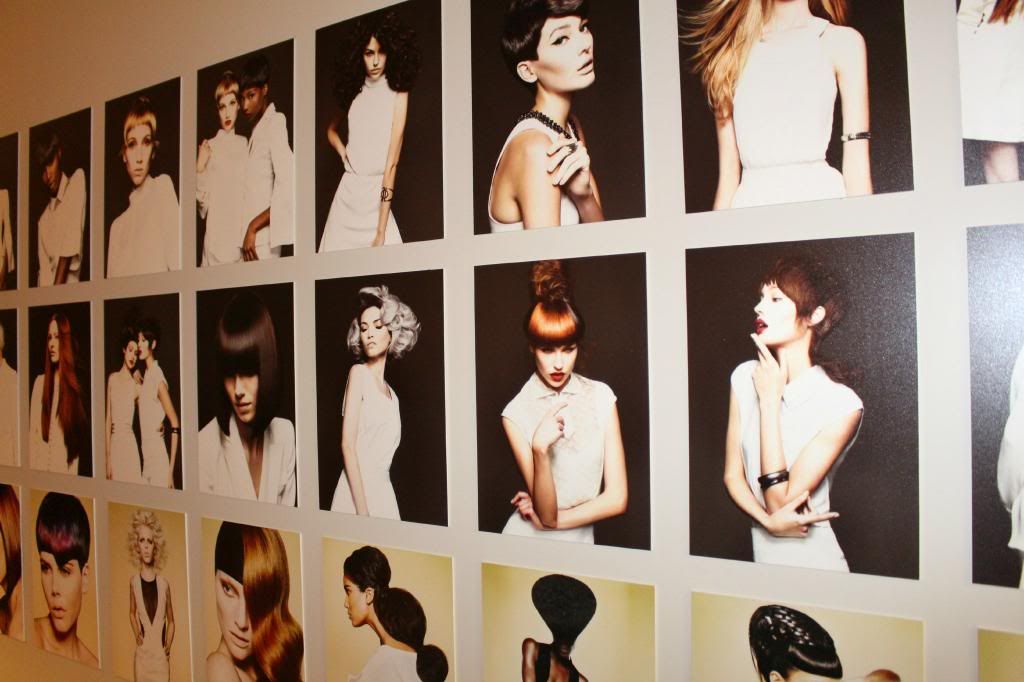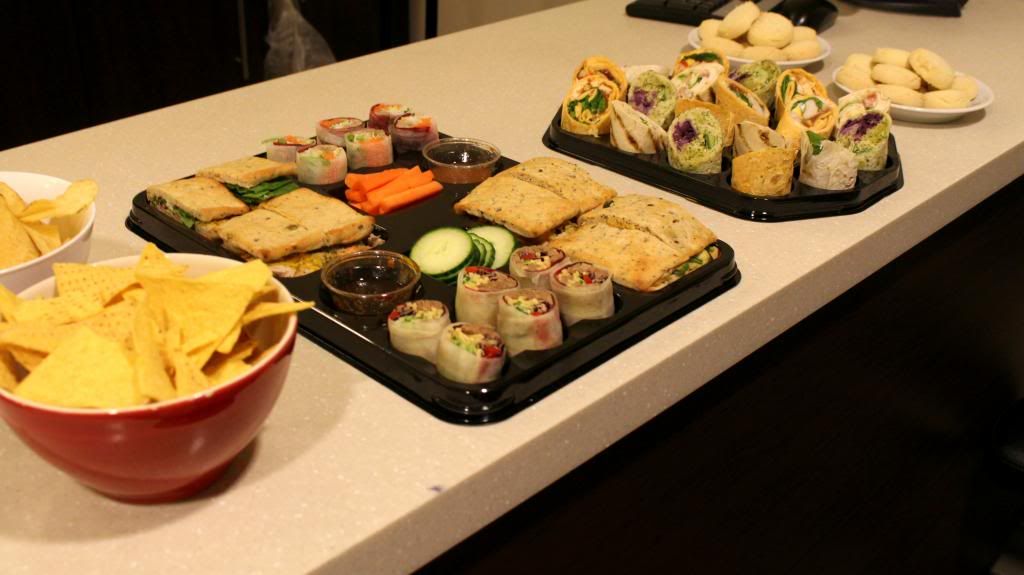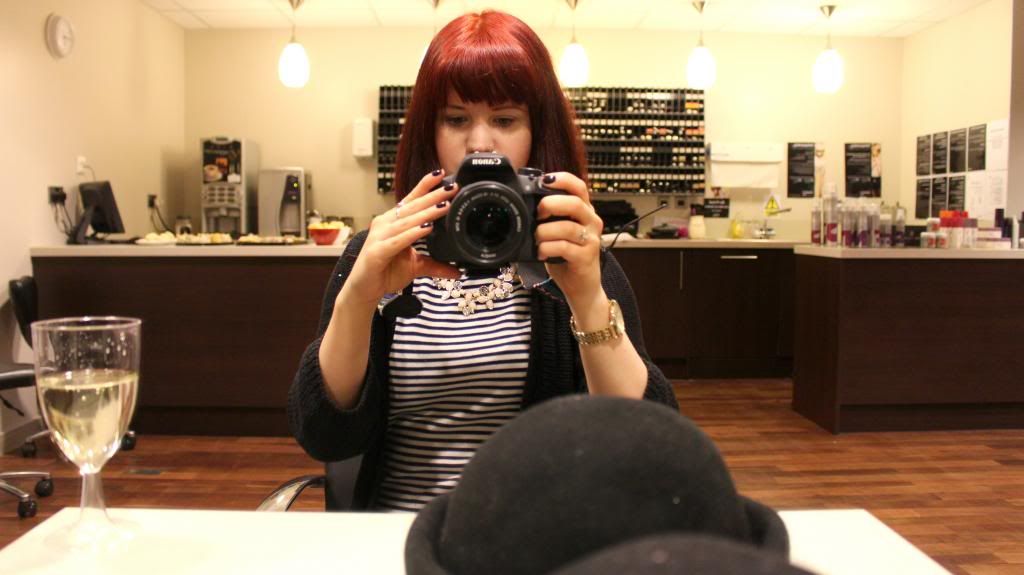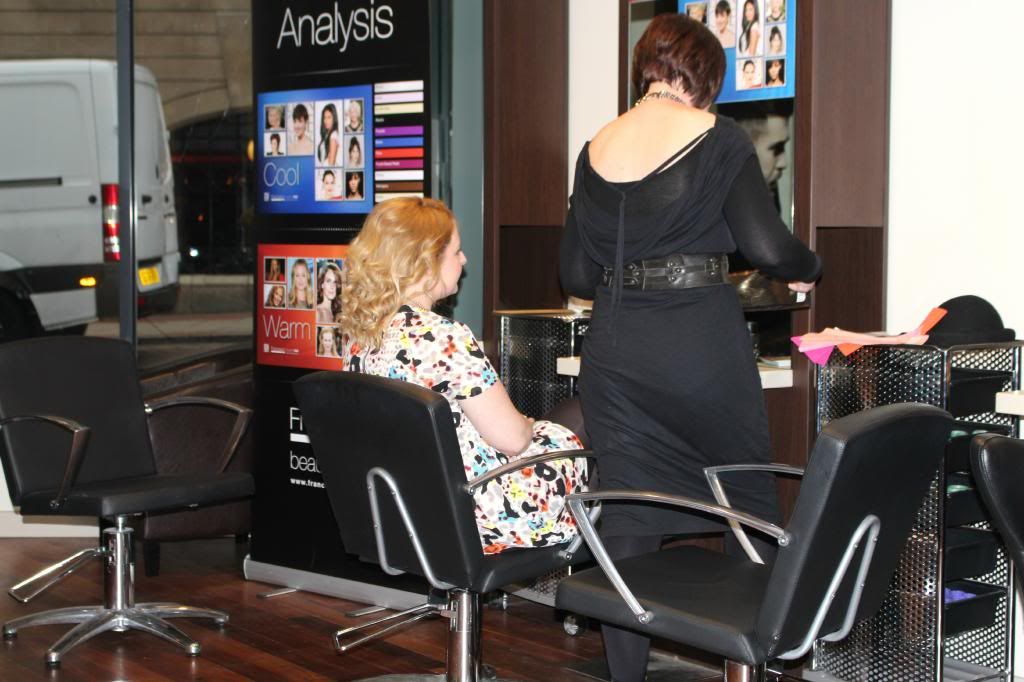 Last Thursday I was invited along to an event at the
Francesco Group Academy
in Birmingham. I've been to the academy before; once for a
blogger meet up
that I organised and twice to get my
hair chopped
. First of all we were shown a selection of styles from the new Embrace collection - this featured a lot of sleek, straight hair dos that are completely appropriate for day to day wear. We then had a skin tone analysis done whilst sipping on bubbly and munching on the lovely spread that they put out for us. I found out that I have a cool toned complexion and suit bolder colours rather than pastels, which is a good job really as I own more bright or dark clothes than anything else! This was really interesting and I'd never had it done before so it took me as a complete surprise when I found out what I was.
We were then given the option to have something done to our hair, whether it be a blow dry, an updo or a cut. One of the stylists immediately grabbed me and said she wanted to cut my fringe so I went along with it and let her do her thing. It's amazing what a quick fringe trim can do to your face! The stylist also ran the straightening irons through my hair which left me with a sleek shiny do. I wish I had the time and the patience to straighten my hair properly each morning, I really don't get enough use out of my GHDs.
It was a brilliant event and I'll soon be reviewing one of their salons when I go and get my hair coloured which I'm really excited about. I've never had my hair coloured professionally before which you can probably tell!