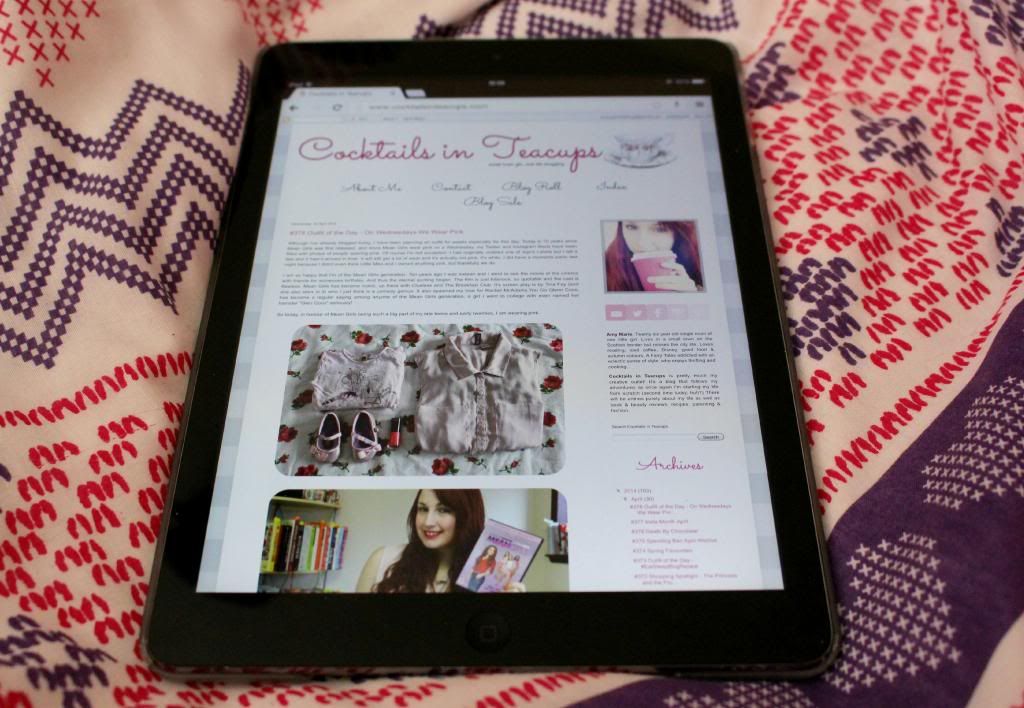 When I was asked to write a post about my favourite blog for the Currys competition, I didn't have to think too hard about it. My favourite ever blog is
Cocktails in Teacups
, for a number of reasons.
1. Firstly, it's really well written. You can tell that a lot of time goes into each and every post and it's always informative and straight to the point. Each post is full of personality and is a pleasure to read, which is really refreshing compared to magazines which I find can often be really dull and samey.
One of her blog posts
was so good that it even won her £1000 towards a holiday!
2. One thing that can ruin a good blog post is bad photos but there's no need to worry when you're reading Cocktails in Teacups as Amy's photos are always brilliant, clear and free from clutter so you can always see exactly what she's talking about. This is especially good in her beauty posts, like
this one
where she has reviewed the Sleek Face Form palette.
3. There's a mixture of different genres on Cocktails in Teacups, so there's always something for everyone to read. There's beauty, fashion (including
OOTD posts
which are my favourite!), recipes, wishlists, lifestyle posts - you name it and Amy writes about it!
4. The layout of her blog is really pretty and simple to navigate. It doesn't take a long time to load and it's easy to find all of the content on there and to find any other information that you might need without any annoying adverts popping up all the time. Oh, and the name is pretty snazzy too! Who doesn't love cocktails served in teacups?
5. Cocktails in Teacups is updated almost daily which is amazing! When I've not been online for a couple of days, the first thing I do is scroll through Amy's latest blog posts. I could easily spend hours reading through all of her older ones as well.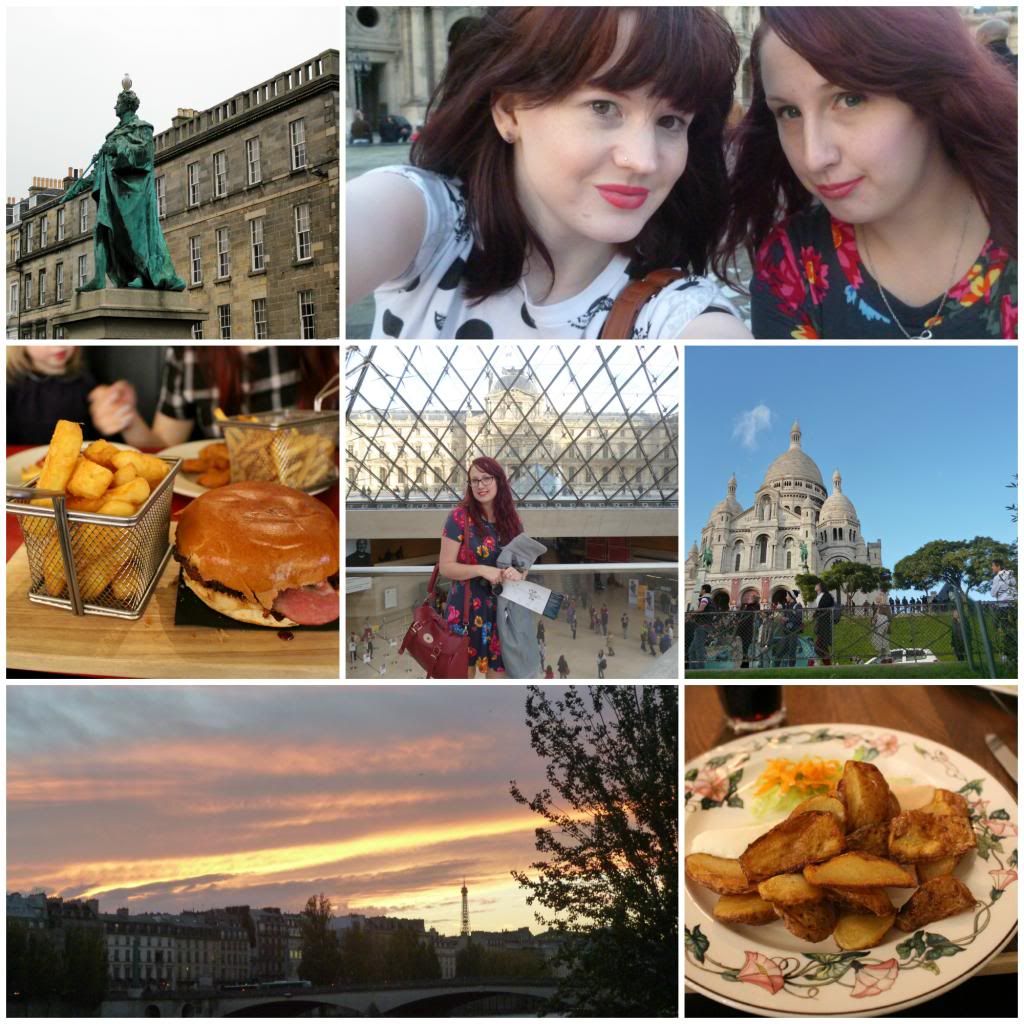 Now here comes the soppy bit.. My absolute favourite thing about Cocktails in Teacups though, is the fact that I got to meet Amy because of it. We started talking at the end of 2012/beginning of 2013 because of her blog. I now consider her to be one of my best friends and despite her living a whole 300 miles up north, we've managed to go to three capital cities together (Edinburgh, London and Paris!) and we've had some amazing times some of which you can see in the collage above.
She's the first person I told when my ex broke up with me last year and I think she was also the first person I told when we got into a car accident too. She's always been there to talk to when I've been feeling low and had horrible things going on and we managed to have a brilliant trip away to Paris last October which made a really rubbish year (for both of us) so much better. The first time we met in September last year, it was like meeting an old friend, there was no awkwardness! We can talk about anything together and I know that she's only a text/tweet/facebook message away if I need her.
Amy and her gorgeous little girl are definitely worth a ten hour overnight coach journey and I'm so grateful that we managed to meet through her blog.

This post is an entry into the
Currys #wonderblog competition
to win a HP Envy Recline 23-m120ea Beats Edition.