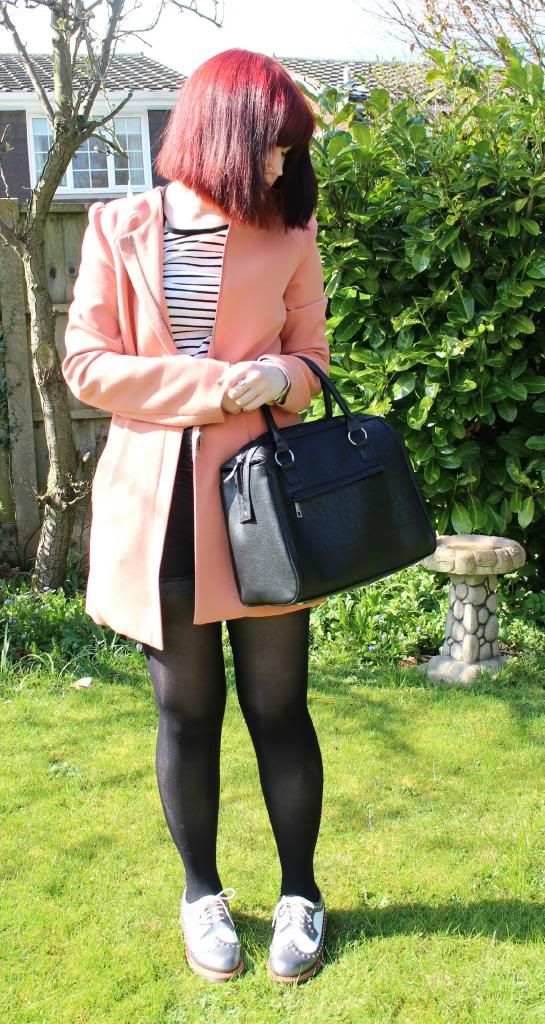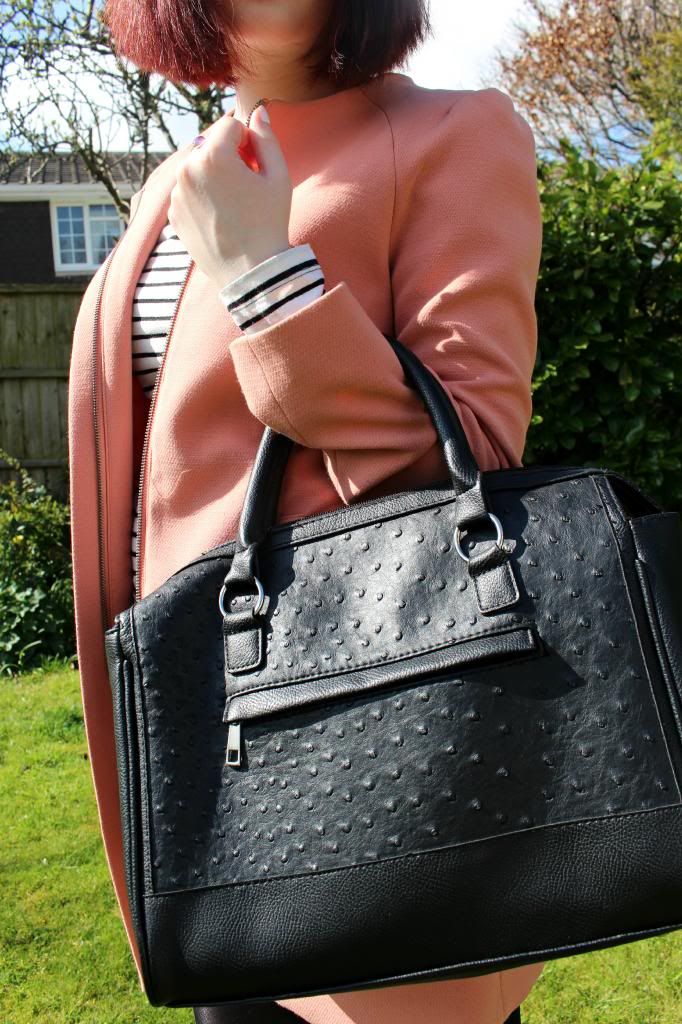 Striped tshirt - New Look
Denim shorts - New Look kids
This is just a basic outfit for the days when I'm doing nothing. When I'm working from home I don't like to just sit around in my pyjamas, I always make sure I get dressed but I like to wear something simple and comfortable.
I haven't worn the denim shorts for a while, I bought them in my second year of uni which was four years ago now, god I feel old! I found them at the back of my drawer and thought it was the perfect time to wear them as it's getting a little warmer and the high waist is always nice to cover the roll of fat I've grown to keep me warm over the winter.
I'm so in love with this bag. I can't believe it was only a tenner from Primark. It looks a lot more expensive and it matches the purse that I got from ASOS (and spent £15 on) perfectly. It's a lot bigger than it looks on the inside, like a tardis or something. I can easily fit my purse, iPad, DSLR, diary, a water bottle and a load of extra crap in there.
I'm also still not over how cheap my latest pair of Dr Martens were. I mentioned them in a previous post but they came to £44 including postage from eBay. I think the seller realised his mistake afterwards because he increased the price of all of the other pairs he had for sale. I love a good bargain!