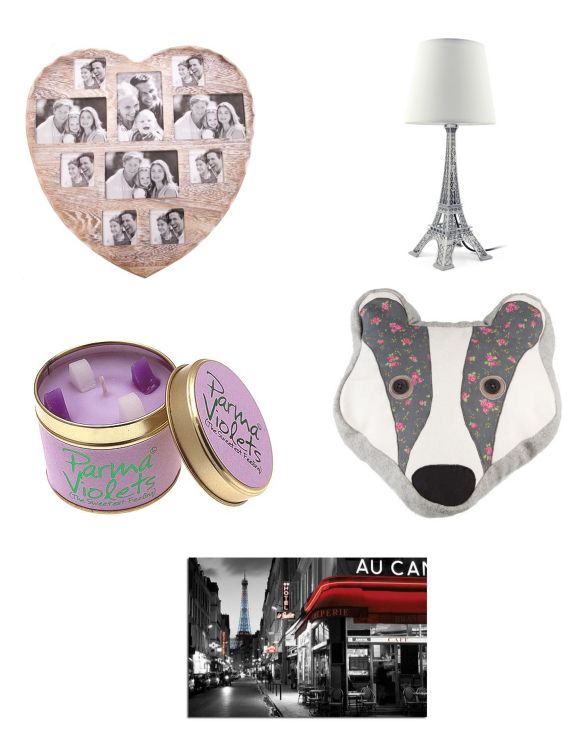 Over the past week I've been a busy bee sorting out my bedroom. I realised that seeing as I can't afford to move out and I'm going to be here for a while, I might as well make it somewhere that I enjoy being. I haven't had a sort out since before I went to uni five years ago, so I got rid of loads of rubbish I had hanging around and I've also bought a new wardrobe which will be put up this week. I've been looking for little bits and pieces to complete the room and I've found some right gems while I've been searching on eBay.
I already have a heart photo frame that's similar to this but mine's in white. I'm looking forward to filling it with photos of my friends (and my cat, obviously) and getting it up on the wall.
The Eiffel Tower lamp is next on my list to buy, it's gorgeous and I think it will look great in my bedroom and will really finish the whole thing off.
I've already ordered one of these candles from Amazon (
Lily Flame Scented Candle Tin - Blush
) but thought I'd include it in the wishlist as well as they're amazing. The scent is beautiful and they have a whole range of different scents for you to try out.
I adore novelty cushions and this badger one would look great on my bed with the rest of my cushion collection!
I think I might be a little bit obsessed with Paris - I only went in October and I'm going again in June but this poster makes me smile.

PS. Don't forget
to vote for me in the
StyleFruits Pastel Me Pretty competition
, you can vote once a day!