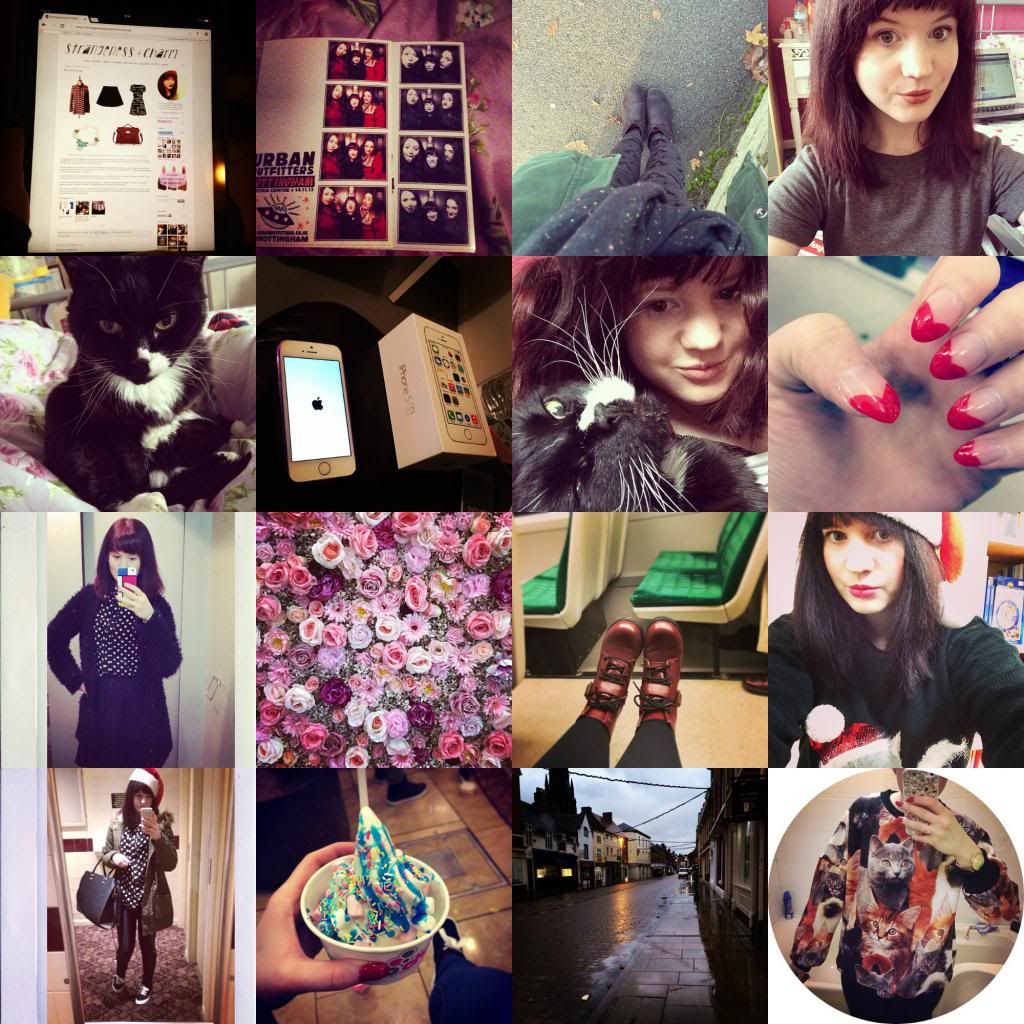 This is the last of my 2013 instagram posts! It was so much easier to do them two months at a time and I love going back and having a look through the posts. I took loads of photos during December so it was hard to pick which ones to share with you.
As you can see, I bought an iPad air and an iPhone 5s in November. I also started a new job which requires me wearing black and I've had a lot of fun with fellow bloggers in Birmingham and Nottingham. I've also eaten loads of unhealthy (but delicious, look at that fro yo!) food.
Happy New Year everyone, I hope you all have a good one!