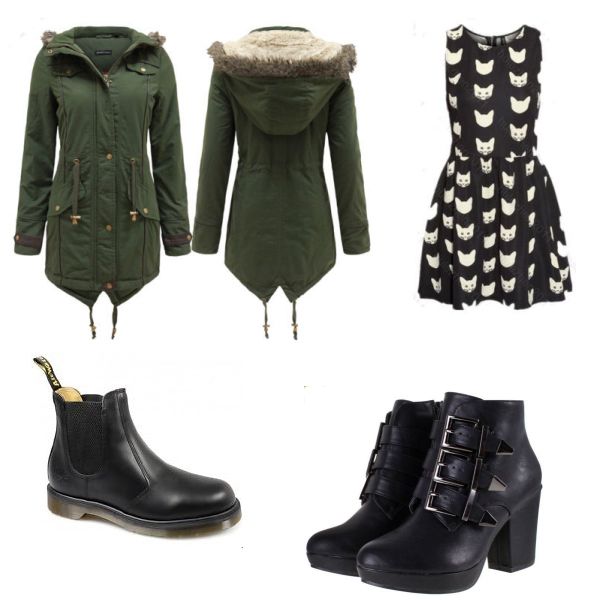 Welcome to my first eBay wishlist post of 2014! I've been doing these since 2012 now, that's mad! I hope you're all still enjoying them!
There's just four items today. As the weather is getting increasingly wet and horrible, I've been reaching for my snuggly parka a lot more often. This one that I've found on eBay looks just as warm as mine but at a snip of the price. Or, if you're feeling a bit more frivolous, you could always check out
these women's Barbour jackets
.
For a while now, I've been lusting after that
H&M cat dress
but I have never committed myself to buy it. Luckily, I've managed to find it cheaper on eBay! This one is only £13.50 with free p&p. I'm definitely going to have to treat myself now, there's nothing better than a cat dress, is there?
Finally, there's two pairs of boots that I've got my eye on. The more practical DM Chelsea boots which would be great for the snow that's apparently on its way and the buckled heeled boots.

This post contains a sponsored link