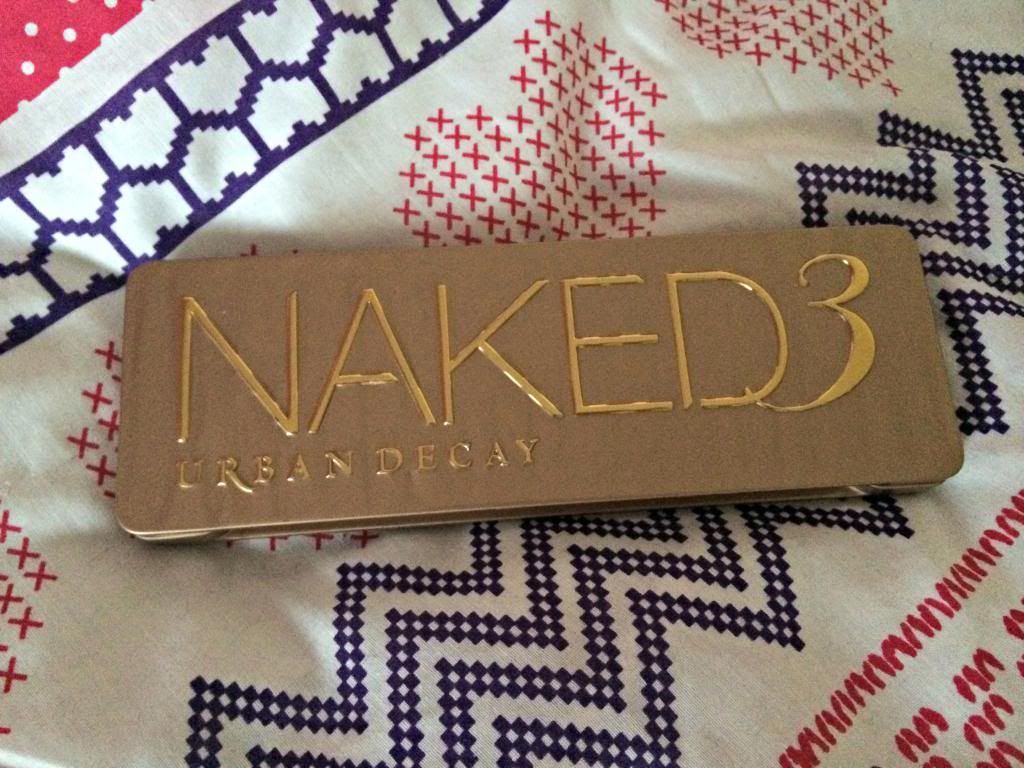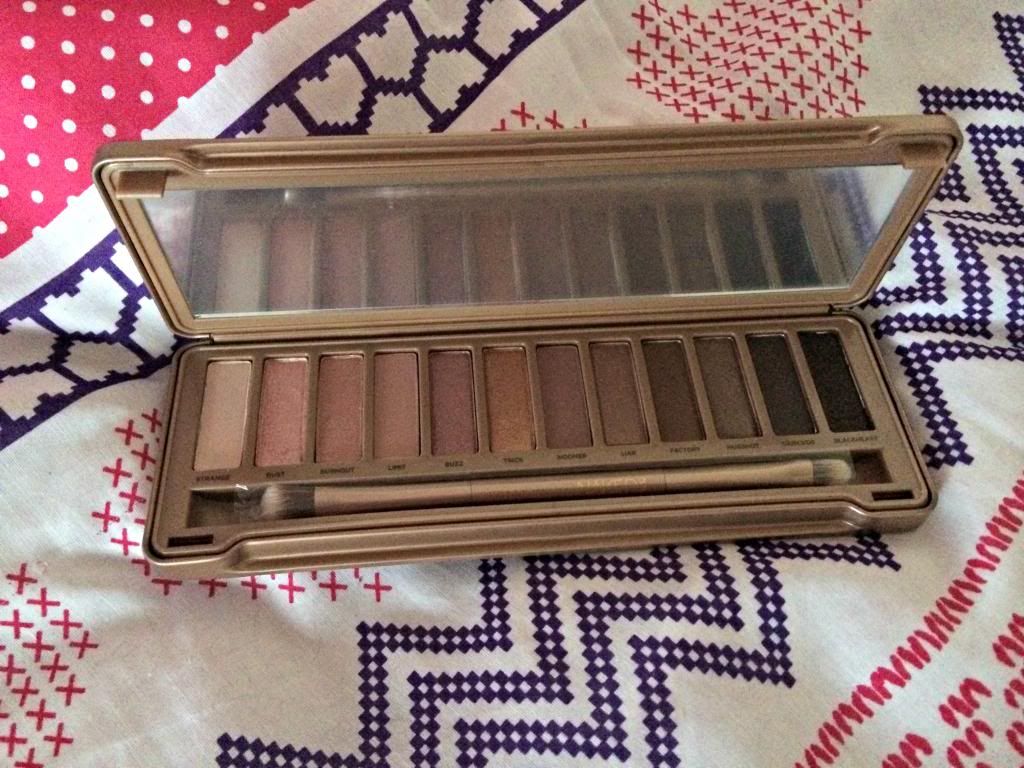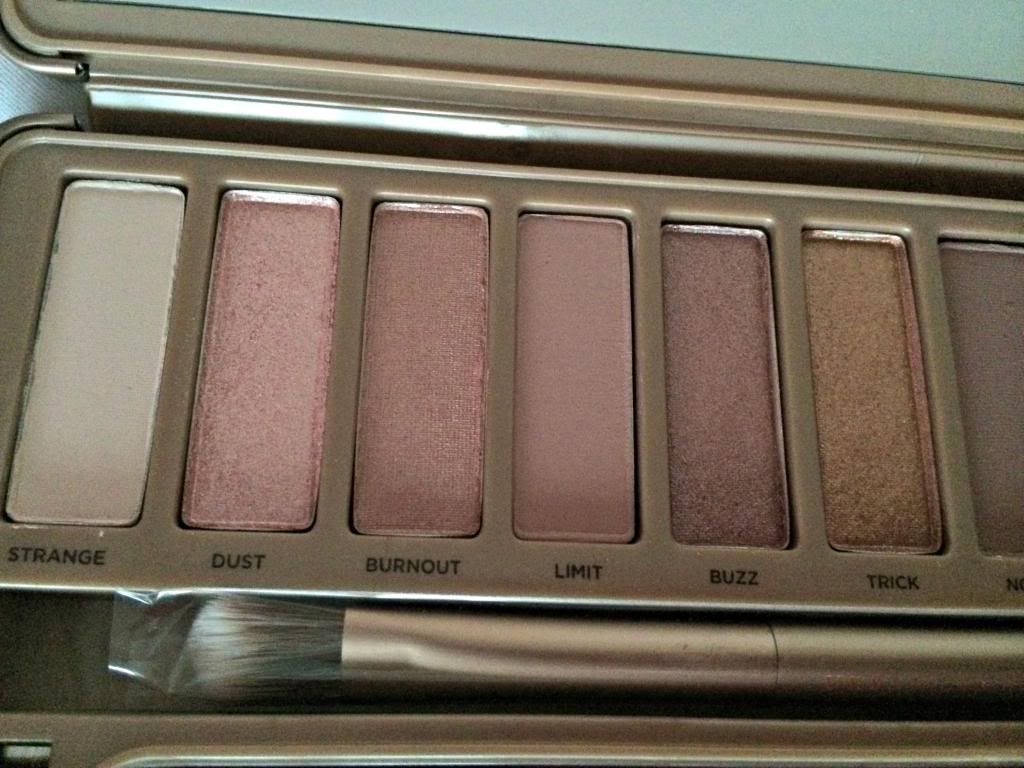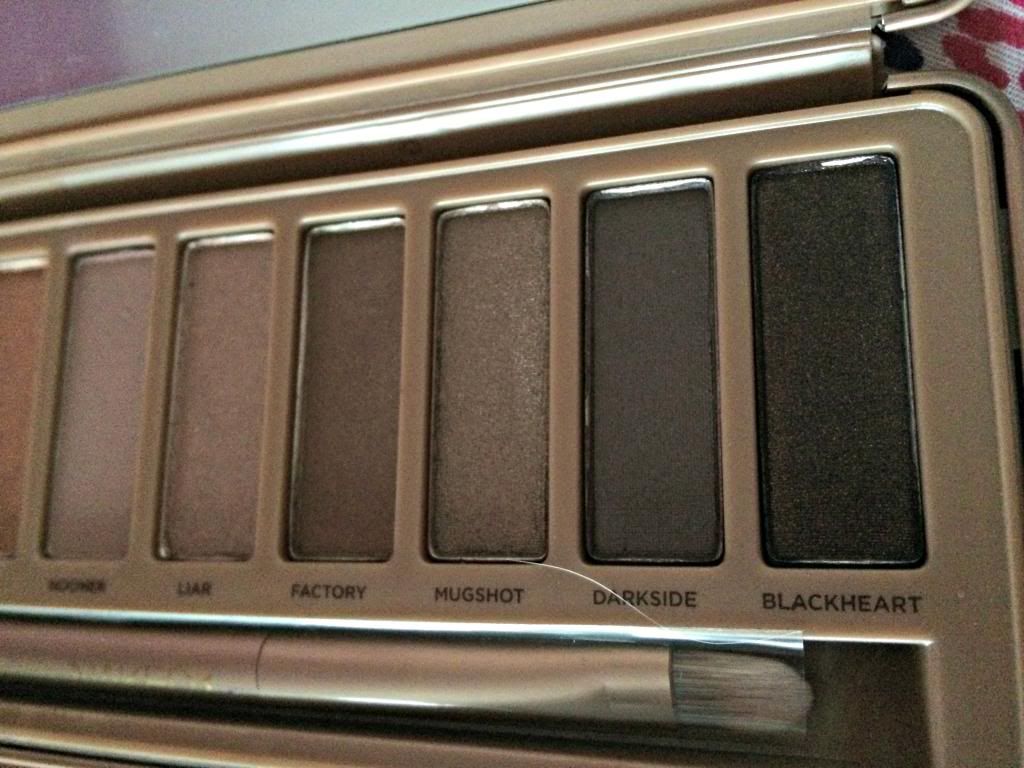 Urban Decay Naked 3 palette - £37, released on the 16th but IN STOCK HERE
I needed this palette like I needed a hole in the head. However, when I found out that Debenhams had got a few in early (the official release date is the 16th) and they were still out of stock of the Naked 2, I just had to pick it up. It didn't help that I was with Chloe at the time and she'd already bought it and was showing it off. Never go shopping with other bloggers, it's bad for your bank balance.
Naked 3 features twelve brand new, never seen before eyeshadows in gorgeous rosy hues. I can't wait to have a proper play around with these because there's so many different looks that you can acheive from the one palette. The set also contains a shading and blending brush which appears to be of a really good quality, it's nice and soft, not at all scratchy and you also get four samples of the famous Primer Potion.
I've only had the palette for 24 hours but so far my favourite cvolours are
Buzz
,
Nooner
,
Mugshot
and my absolute favourite,
Blackheart
which is a deep black with red micro-glitter, perfect for creating a dramatic look for a night out. I like how the palette has the right mixture of matte, glitters and pearls and I can easily create looks for both work and nights out.
What do you think of the Naked 3 palette? Have you managed to track it down yet?