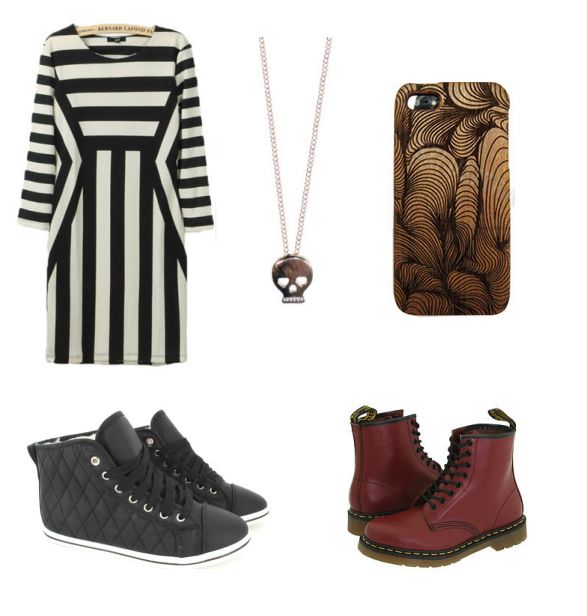 Can you believe that this is my 40th eBay wishlist post? I still enjoy scouring eBay for bargains and they're one of my most popular posts so I'll definitely be carrying on with them for quite some time.
I love the black and white stripy dress, it's super flattering due to the direction of the stripes and would flatter any figure. I think it would be great for events and parties and would even look great in the office as it's quite smart.
The skull necklace is probably my favourite pick this week. I just love dainty jewellery and I can see this going well with so many of my outfits.
I spotted a stand at the
Clothes Show Live
this year that was selling wooden phone cases and I loved them. However, they were selling them for the extortionate price of £15 and I just knew that I would be able to find them on eBay for less than that so I wasn't daft enough to buy one. Sure enough, I've found them for as little as £7.99. Bargain!
This week I've been eyeing up some comfy footwear. I love the high tops as they have fur inside so they're perfect for the winter. I've noticed it's got very cold this week and apparently we're due some bad weather tomorrow as well so it's time to get the DMs out. I have a black pair of boots but I also love the cherry red pair, I'm going to have to add them to my collection soon.