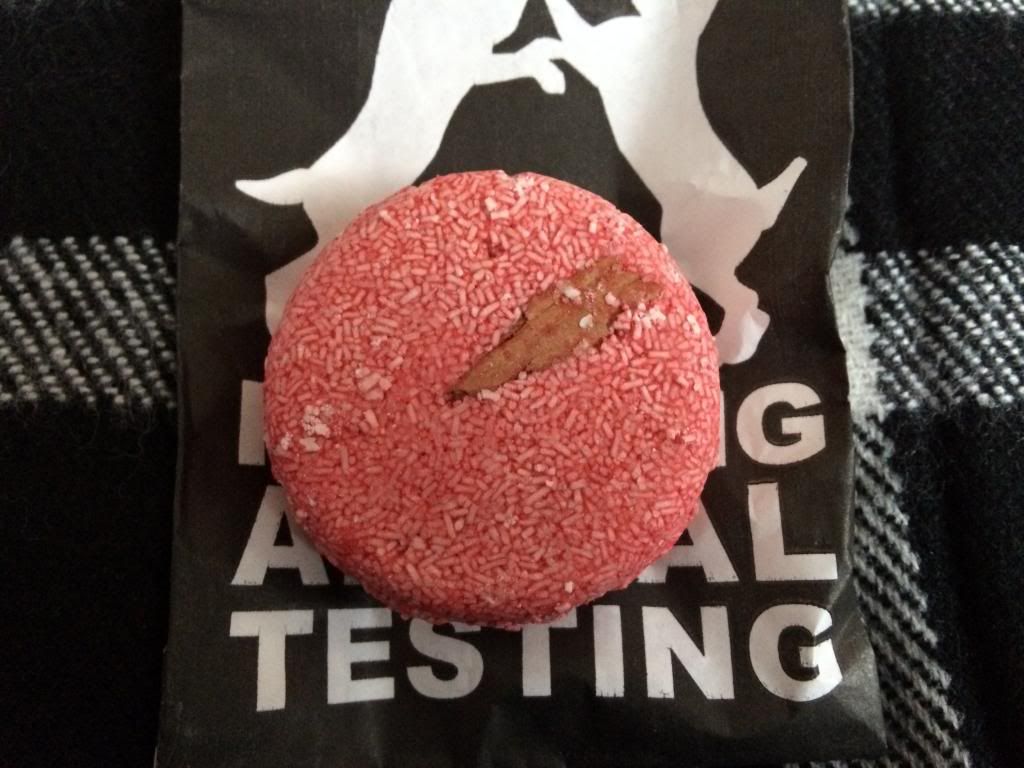 It's been a while since I used a Lush shampoo bar, I usually just use whatever shampoo I have lying around, so when I was given this one at a recent event I was really excited. In the past I've tried quite a few of their shampoo bars (almost all of them but this one actually!) and I really like the idea of them. They take up less room than a normal bottle of shampoo, they're made of completely natural ingredients and they have the most amazing scents.
"Healthy hair needs a healthy scalp as its foundation. New Shampoo bar has two tasks; to give amazing shine and stimulate hair follicles to maximise growth."
New has a fantastic Christmassy scent as it contains both cinnamon and peppermint. There's also clove oil and nettle in there too. The peppermint is meant to stimulalte hair growth and help to stop any fall out which really appealed to me as I've been under a bit of stress
recently
and have lost quite a bit of hair.
I love how squeaky clean New makes my hair feel. It lathers really easily and leaves behind a great scent. I don't find that it dries my hair out at all but I always follow it up with a good conditioner. I've also notied that my scalp isn't as dry as it usually is in this colder weather. I think it's perfect for this time of year and will definitely be picking another shampoo bar up now I've rediscovered my love for them.
Have you tried the Lush shampoo bars? Which one is your favourite?