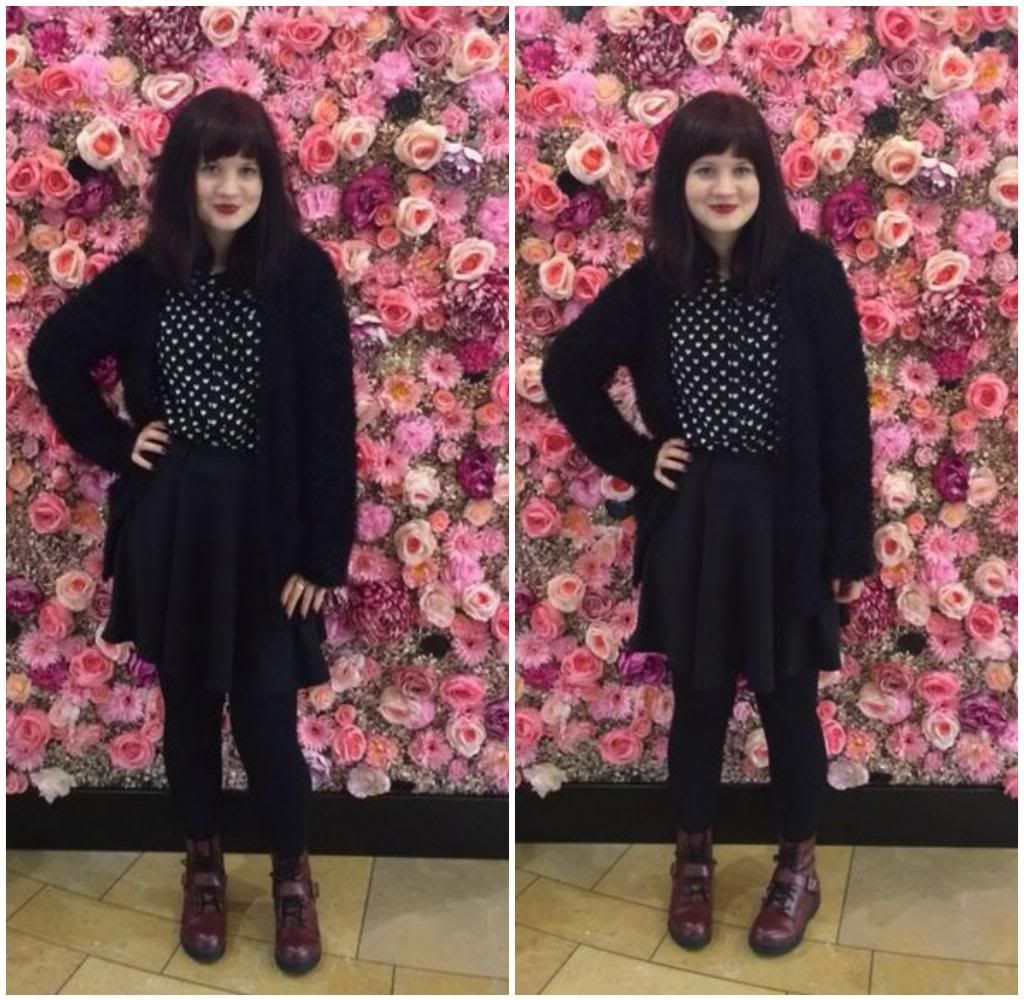 Heart print shirt: New Look (here)
A couple of days ago I headed into Birmingham to have a Christmas meal with a couple of my favourite bloggers
Elizabeth
and
Chloe
. Unfortunately,
Cara
couldn't make it but we really missed her!
We had a wander around some shops and I ended up spending a fortune in Primark as usual and then I caved and bought a YSL Glossy Stain. My excuse was "It's payday tomorrow!" but then the next day I went and bought a YSL lipstick as well. I'll never learn.
We had dinner at
Ed's Easy Diner
in Selfridges which is one of my favourite places to go for a burger. I had the bacon and cheese fries (so cheesy! I really recommend them) and the pulled pork burger with a cherry coke. We had a good giggle and a catch up before going round some more shops, taking some cheeky OOTD snaps in front of the
Flowerbomb
display and then getting some frozen yoghurt from YooMoo for dessert. I love my bloggy friends!
I'd been at work all day beforehand so I didn't get a chance to get changed. As I've mentioned before, I have to wear black at work but I like to mix it up by adding different textures like this fluffy cardigan. I also wear my heart print shirt A LOT. I think I've been wearing it the last four times I've seen Chloe, oops. I've bought the
polkadot version
too now. I wasn't wearing the boots for work, I had my Dr Marten Sophia shoes on but I bought the boots from Primark for a bargainous £12 and had to put them on straight away!