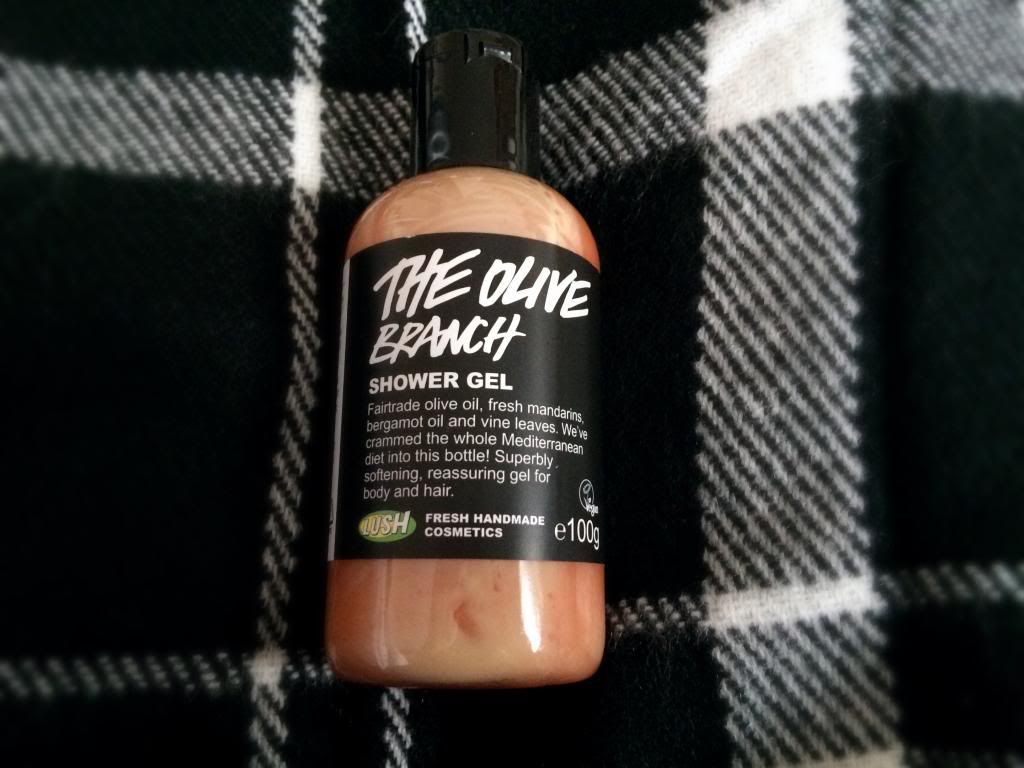 I was gifted this shower gel at the
Lush Birmingham 'Danger! Cosmetics To Go' book launch
last week. I was so excited when I saw it in the goody bags as it's one of my favourite ever Lush products and I haven't used it for a while.
The Olive Branch is one that often gets overlooked in stores, with people tending to choose scents such as Happy Hippy and the shower jellies over it. I think this is probably all due to the name. I know I ignored it at first because I assumed it smelt like olives and that's not something that I want to be smelling of myself. However, when I gave it a sniff in store I fell in love. It has a very fresh scent with a hint of citrus (that will be the mandarins and the lemon oil!) which I adore. I even used to own the solid perfume of the scent when that was available about five years ago. I couldn't get enough of it!
This gel can be used either on the body or hair but I have only tried it on my body as I prefer using a normal shampoo for my hair. The olive oil in it means it's super moisturising and leaves my skin feeling really soft as well as squeaky clean. Now I've rediscovered this product, I'll definitely be using it over and over again and repurchasing it when it runs out.
Have you tried The Olive Branch?