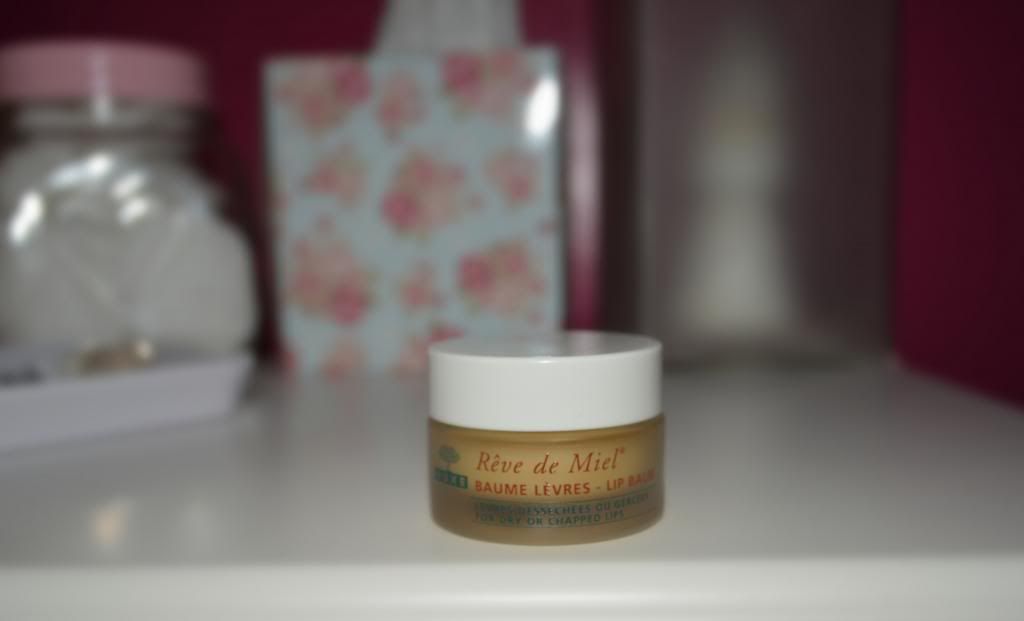 I'm sure you've all heard about this product, it's been doing the rounds on the blogosphere since 2012 but I was never really interested in it due to the price. You can pick this up in the M&S beauty hall for around £10 and also on Feel Unique. While I was in Paris, I found this in a pharmacy for the equivalent of £6.30 so I thought I'd pick it up and give it a go.
This is the thickest lip balm I've ever tried, it's perfect for night time. I usually apply it just before I go to asleep and she. I wake up in the morning, it's still there and my lips feel nourished and soft. It has a gorgeous scent of honey and citrus (grapefruit) which I love and makes the product feel that bit more luxurious. I also like to apply a small amount under my lip stick, just to make sure my lips are at their best and there's no flakes or dry patches. It's especially good for applying under matte lipsticks.
This is now a staple in my beauty routine and I'll be using it all winter. I'm not sure if I'll repurchase at the UK price but I've fallen in love with it so I might just have to, unless I can find anyone who's going to France!