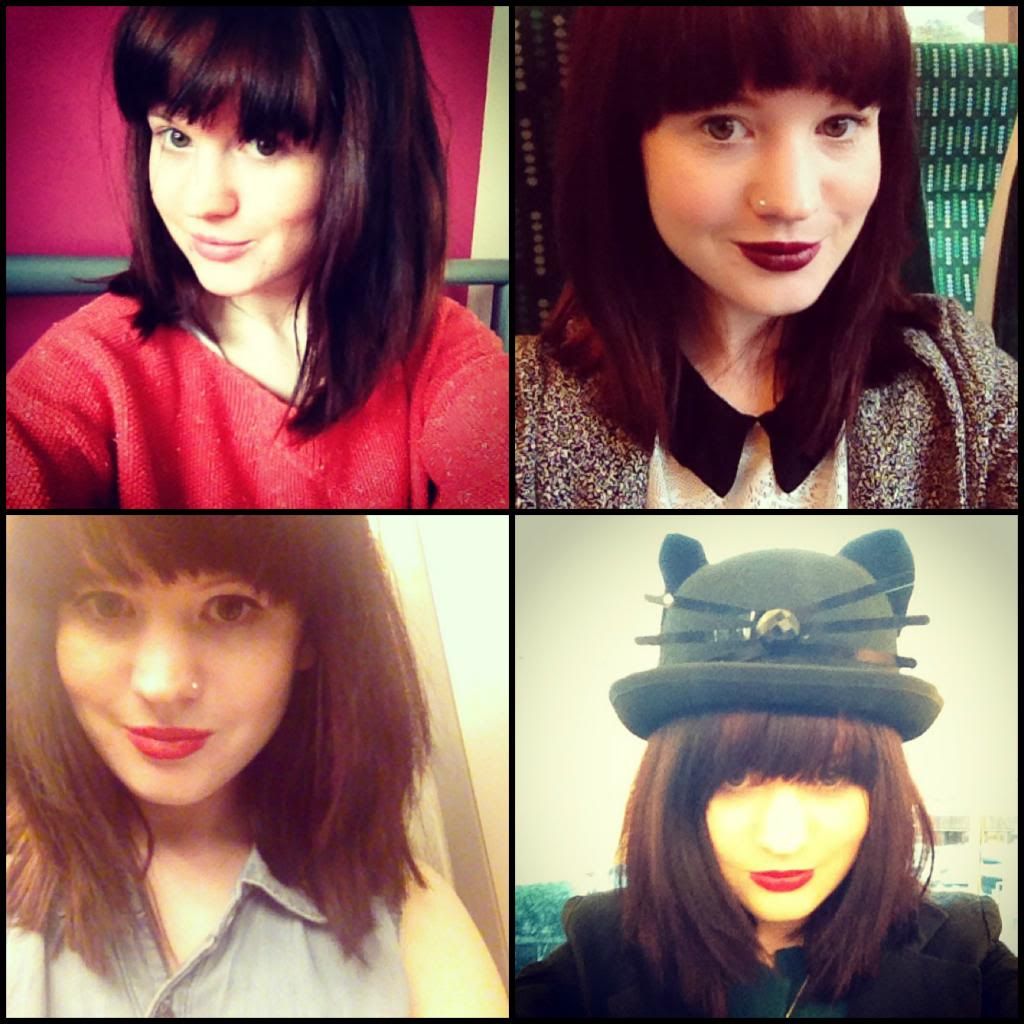 A couple of weeks ago, after seeing a photo of
Tahmina
's new hair I finally took the plunge and booked myself in at the
Francesco Group Academy
in Birmingham. I'd been growing my hair out from a horrific pixie cut since I was 17 and I loved how long it was, however I'd bleached the hell out of the ends and it was so dead and dry. There was also way too much of it and I couldn't ever do anything with it so I made the decision to have most of it chopped off and to have my fringe cut back in.
I'd been to the Francesco Group Academy before at a blogger meet up so I was familiar with the setting and what they do there. It's a training salon so they offer cheaper cuts if you have it done by a trainee who are completely supervised during the whole cut. I booked in with Sam who's a fully trained stylist so my cut was a bit more expensive at £20, but still a complete bargain. I usually hate having my hair cut but Sam made me feel completely at ease and was so lovely and chatty. The cut she gave me was exactly what I wanted and I left feeling a whole lot lighter and like a brand new person.
I'm so in love with my new shorter hair. It's so much healthier and easier to manage, it's also made me look a bit older as well. Maybe one day I'll actually start to look my age? I've had so many compliments on it from friends, family and work colleagues. I'll definitely be going back to the Francesco Group Academy to get it cut again before I go away to Paris. I think I might go a bit shorter next time as well to just above the shoulders.
What do you think of my new 'do?
If you're in Birmingham you should definitely check out the
Francesco Group Academy
, they're located on Pinfold Street which is right next to New Street Station and you can give them a call on 0121 233 9475.