Hair extensions are not something that I've ever considered before but now I've had my hair cut pretty short (see the photo in my sidebar!) it's something I would probably think about if I need a fancy hair do for an event. Pauls Hair World offer an amazing selection of
gorgeous, European hair extensions
so you're always likely to find a set that suits your hair type/colour. They've got everything from straight to curly to ombre/dip dye. They also have feather extensions! The good thing about extensions is you can get the length and style you want without having to damage your hair, that's what I love about the curly extensions.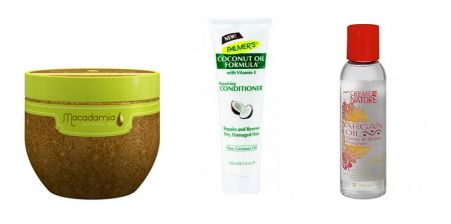 Since having all of my dead ends cut off, I've vowed to spend more time looking after my hair so it doesn't end up in such bad condition again. There's nothing like having a head of healthy hair! To make sure my hair is kept at it's best, I like to use a number of deep conditioners once a week and I always make sure I use a heat protecting spray before I apply any heat to my locks. My favourite type of conditioner is anything involving coconut oil - as well as smelling gorgeous, it nourishes the hair really well, leaving it soft and shiny and in a fantastic condition. I also like to use a hair oil just before I blow dry and then again when my hair is dry, just to tame any frizz. All of the above products are some of my favourites,
click here to shop online at Pauls Hair World
.