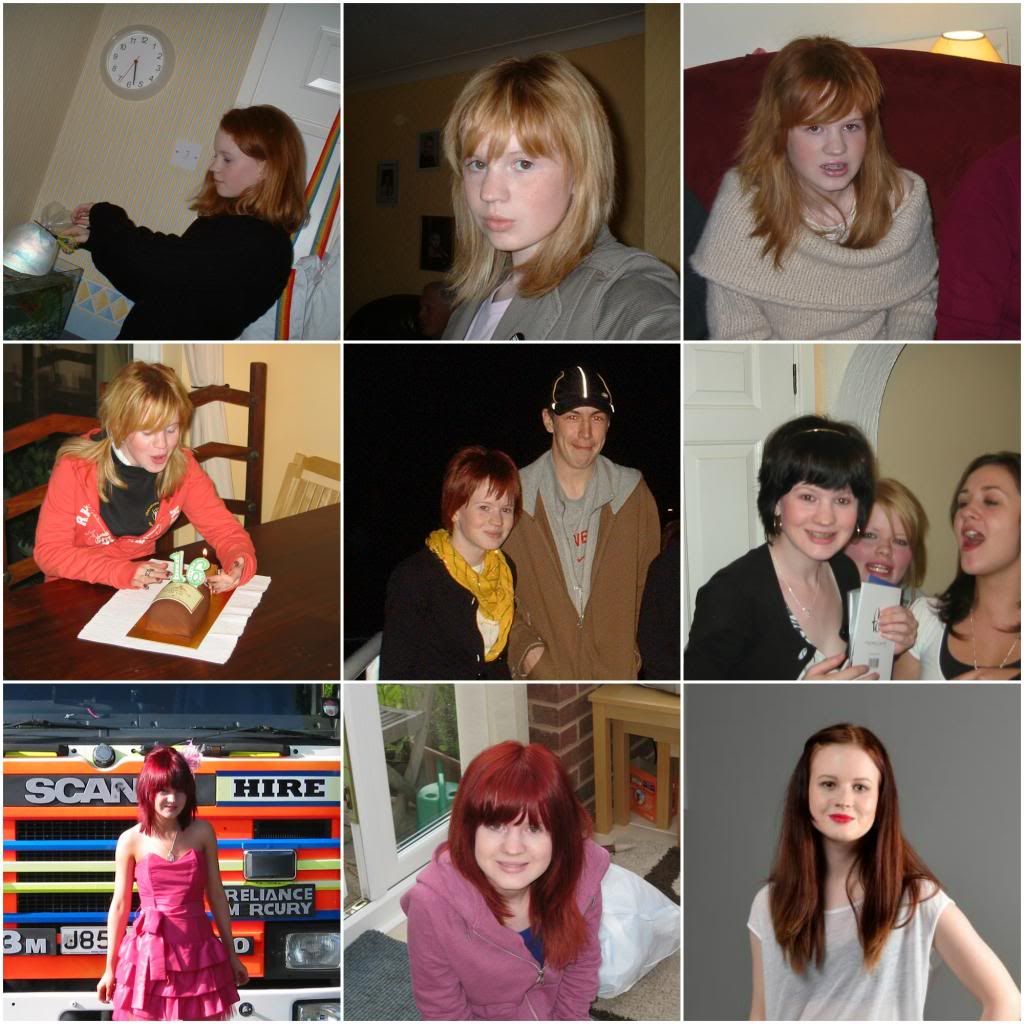 Age 14 - Age 15 - Age 16 - Age 16 - Age 17 - Age 18 - Age 18 - Age 19 - Age 23
I decided to do this post today because today at 3pm I'm getting a much needed hair cut. I've been growing my hair for six years from a boy cut (middle photo) which was a massive mistake and I thought I would never cut my hair again but recently it's been really getting on my nerves, so it's coming off!
As you can see, my hair has been all sorts of lengths over the years and a variety of colours. My natural colour is ginger (like the first photo) but I was blonde for a bit when I was 14-15 and then I've been dying it red since I was 16, apart from a brief period where it was almost black when I was 18. There's a bit of a jump between ages in the above collage because my hair has basically been some shade of red and long with a fringe since I was 18. I think my favourite hairstyle was when it was bright red and long and I had a side fringe in my second year of uni but all of those photos were on my old Facebook and I deleted it. At the moment, it's a dark red with ginger roots and blonde at the ends where I dip-dyed it back in April and the dye keeps washing away. It's also just past my boobs, with a centre parting and the ends are very damaged. How attractive do I sound right now? I can't wait to get the chop and I'll definitely be posting about my new hair do!
What was your worst hairstyle?