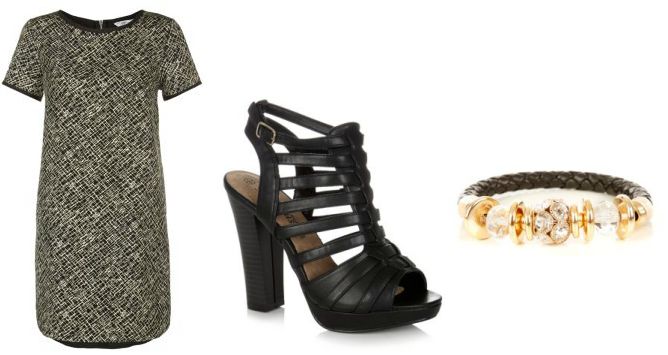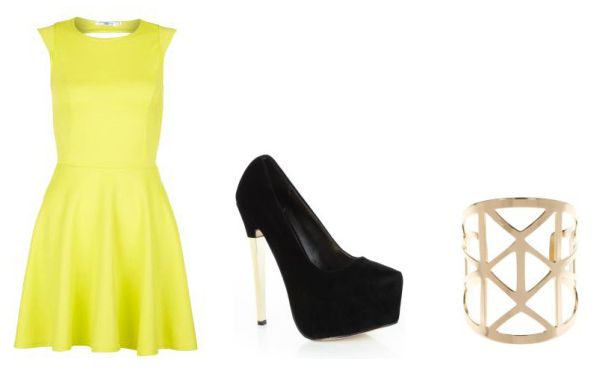 My birthday is coming up at the beginning of October and it's always at around this time each year when I start to look for an outfit to wear on the big day. I haven't got anything planned at the moment but I know whatever I do, I'll need to get myself a nice evening dress. All the ones I have at the moment are way too summery, so I need something for autumn/winter.
New Look have a great selection of
dresses to wear on a night out
and they're so affordable too, so they're always my first port of call when I'm looking for an outfit for any occasion. I had a quick look at the website earlier and picked out two outfits that I thought would be appropriate for my birthday.
I loved the pattern of the black tunic dress and I think it's perfect for dressing up or down during the colder months. It would be great for the day as well as night. The neon skater dress is the perfect shape for my figure, it's very flattering and the colour is also great for a night out as it's very bright and eye-catching. Both of these dresses would be great with a fitted black blazer over the top, which of course can be taken off as soon as you get inside. I've kept the accessories to a bare minimum with just a simple bracelet for each one and I've also completed the outfits with a pair of statement black heels.
What do you think of the outfits I've chosen? What would you wear on a night out this autumn?