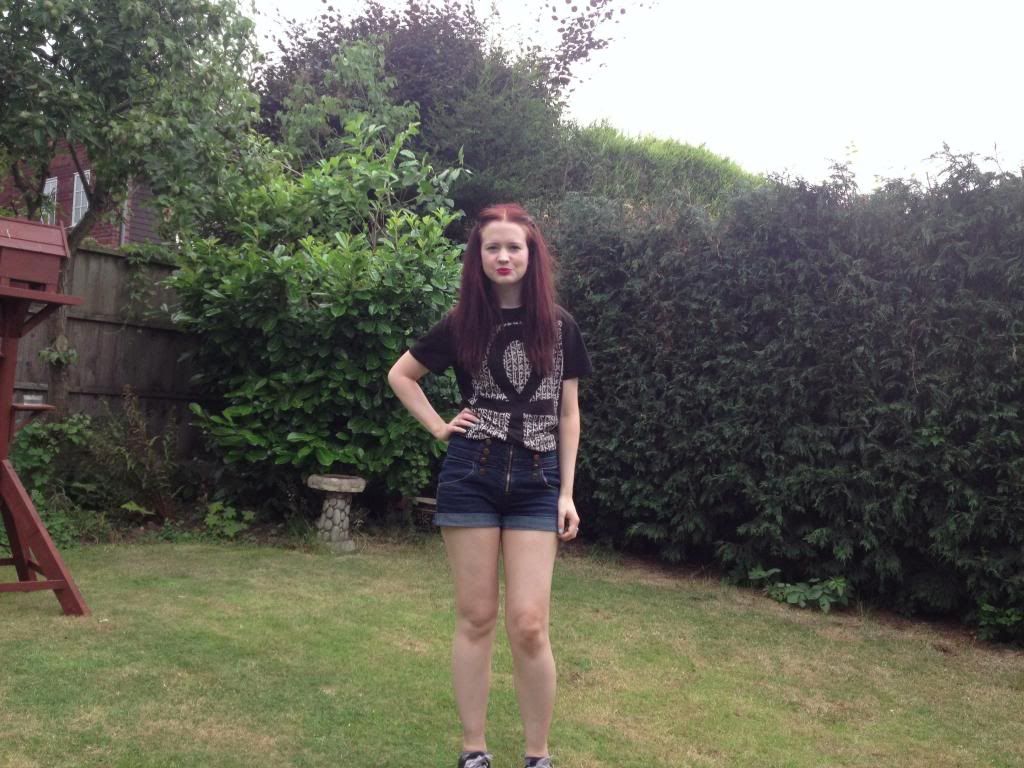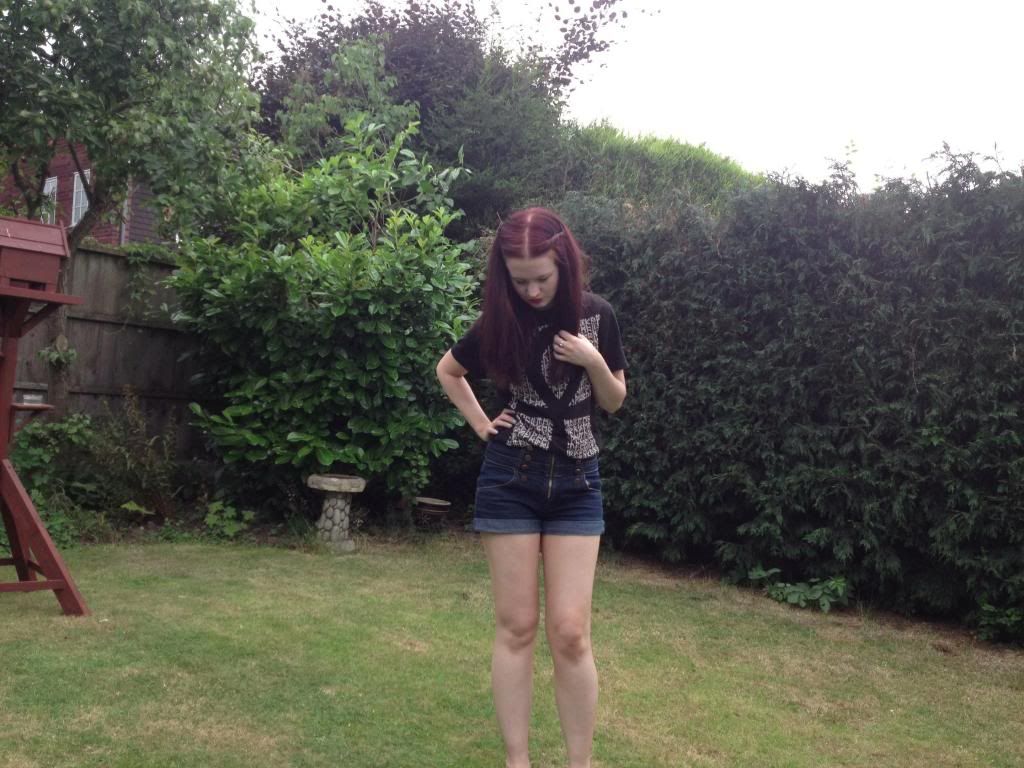 Tshirt: Primark (Mens' section)
Shorts: New Look (Kids' section)
So.. it's been forever since I last did an outfit post. It's been so long that I'm actually embarrassed to look back and see when it was. I thought that seeing as the weather has been so nice recently, I should make the most of the garden and take a couple of quick snaps of my outfit. I haven't been wearing anything interesting while it's been so hot, usually just light dresses or shorts and a simple tshirt. No tights or leggings or trousers. It's too hot for that. Even though my legs are permanently covered in bruises and are milk bottle white, I've been getting them out. I've even been wearing a lot less make up while it's hot although today I went with cat eye eyeliner and red lips.
I wore this outfit to go round Lichfield with my friend Hannah and have a coffee and cake in Caffe Nero. It's nothing special but it's just too hot to dress up! I've had the shorts for a couple of years and I used to wear them all the time with tights at uni but I've kinda grown out of that now. I found the tshirt in Primark yesterday and it was reduced to £3 so I had to have it! I should have washed it before I wore it though as when I was out I noticed that one of the armpits smells like dirty man. Ugh. I've been wearing the pumps constantly since I bought them, they're so comfortable for £6! I was thinking of getting Vans but I can't really afford them and these are a great alternative. They come in loads of different colours too so I'm thinking of going back and getting more black ones and maybe burgundy or teal.
I hope you're having a good weekend and enjoying the weather while it's still good!