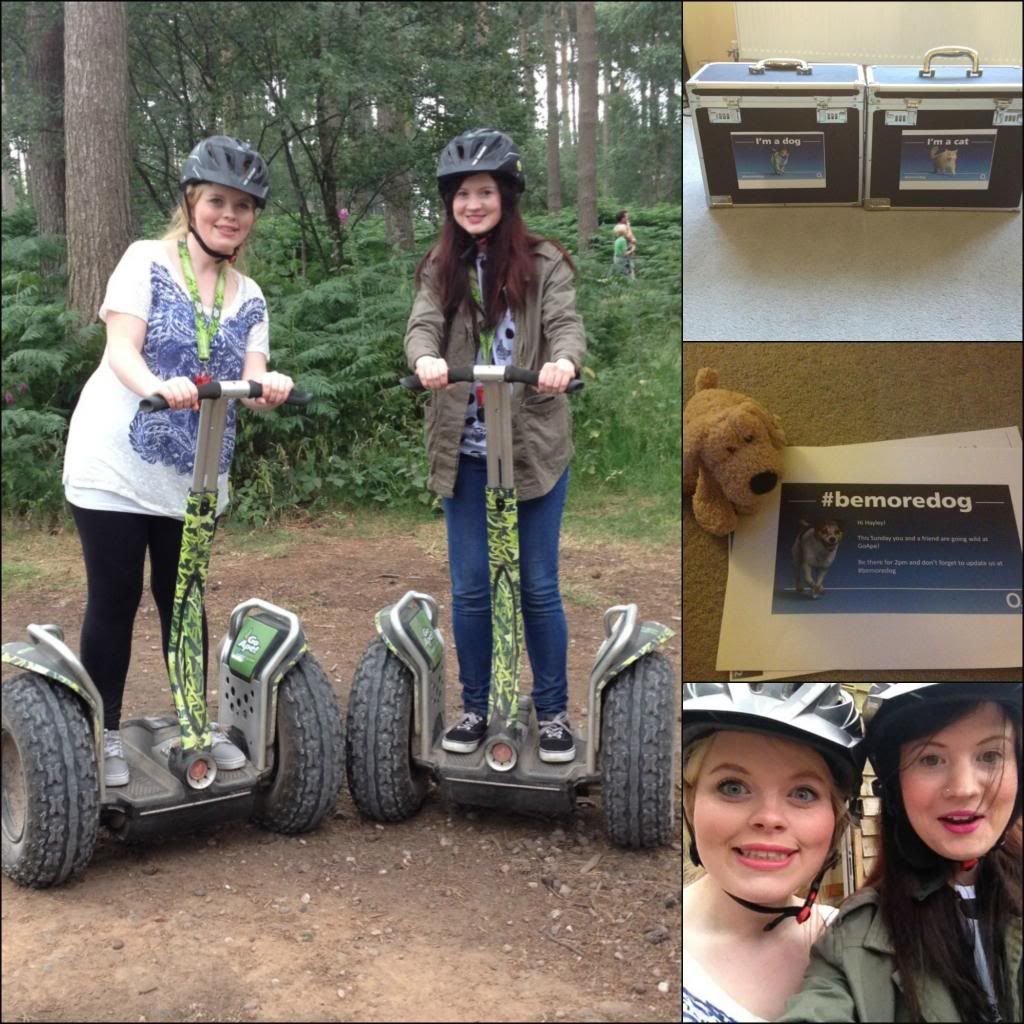 Last Friday, I was sent two locked boxes from
O2
as part of their #BeMoreDog campaign. The idea is for everyone to be more adventurous and to try something new, like a dog would rather than be lazy like a cat. So, one of the boxes had 'I'm a dog' on it and the other 'I'm a cat'. I had no idea what was going to be inside but I chose the dog one and waited for
O2
to tweet me the code.
Once I'd got the box open, the piece of paper inside said that me and a friend were going to
GoApe
on Sunday. I took my friend Hannah and we were expecting to have to climb trees and go down zipwires so she was pretty terrified, but it turns out we were actually riding segways around the forest (Cannock Chase) for an hour. It was brilliant fun and is not the sort of thing I'd usually try (mainly because it's £30 a go!) but I really want to do it again. We were surprised at how easy it was to control the segways and it didn't take long for us to gain confidence, we were soon whizzing around the forest and almost running over dogs and small children. It's definitely inspired us to #BeMoreDog so thanks a lot for the opportunity
O2
!