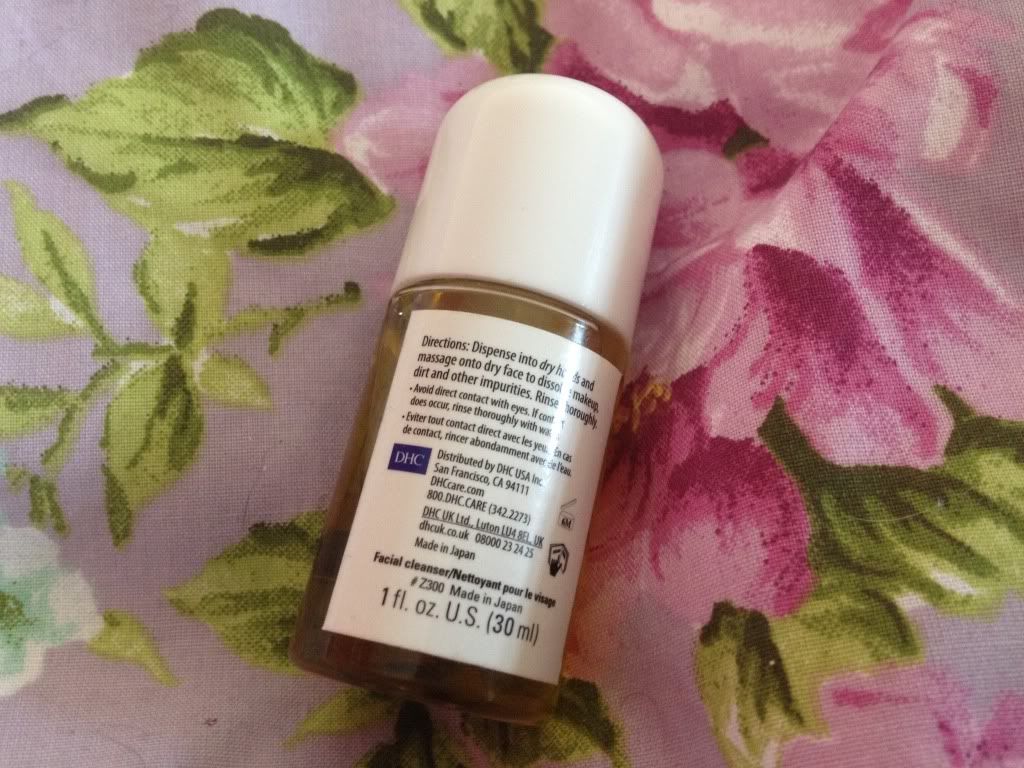 "Water-soluble Deep Cleansing Oil contains a rich blend of skin-loving vitamin E and hydrating olive oil. It helps unclog pores by clearing impurities and make-up, leaving your face a grime-free zone. Rinses away to help leave skin fresh and clean. Olive oil and vitamin E fight free radicals."
I received this product in my goody bag from the Birmingham meet up in January. At first, I dismissed it as I've never really liked the idea of putting oils onto my blemish prone skin, however this is such a perfect size for travelling so I've been throwing it into my suitcase and using it each time I go away.
The first time I used it, I wasn't keen and didn't think it was worth all the hype it's got but I soon realised that I wasn't using nearly enough of the product and I also made the mistake of using it with cotton pads. To use, I squeeze out around a teaspoon's worth of the oil and massage it onto a dry face, paying the most attention to my eyes. I then take either a warm damp muslin cloth or a flannel and use that to wipe away my make up and the excess oil. This works like a dream and just melts away all of my make up in seconds, especially Benefit's They're Real mascara which is otherwise a pain in the arse to remove. It doesn't dry out my face like cleansers usually do and it leaves it feeling really clean.
I always double cleanse with another cleanser, just to make sure I've got rid of all of the dirt and oil on my face, but when I haven't had another cleanser to hand, I have just used this oil and my face has been fine. The smell isn't great but it doesn't linger on the skin afterwards, especially if I use another cleanser as well. I'd definitely recommend it and when this sample runs out, I'll be looking to repurchase it or maybe trying a similar product.
What do you think about oil cleansers? Which one is your favourite?