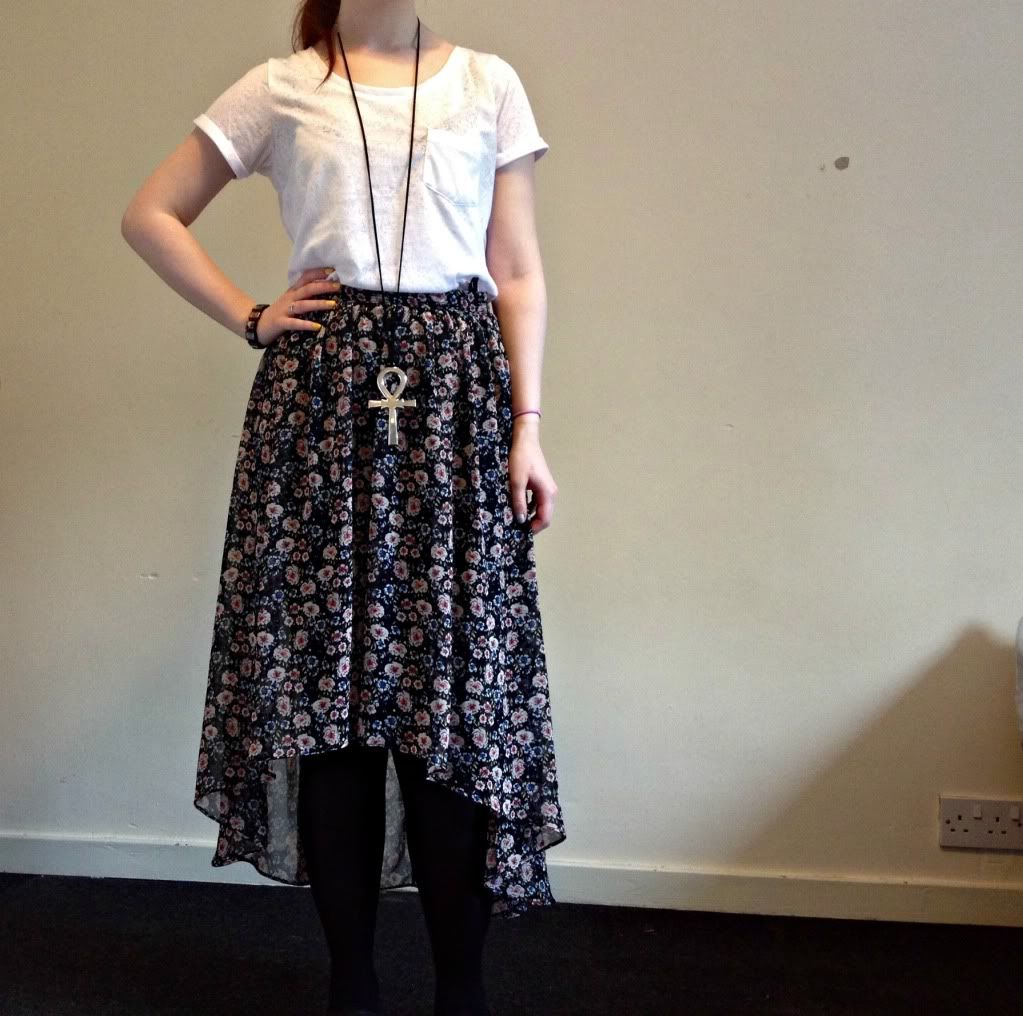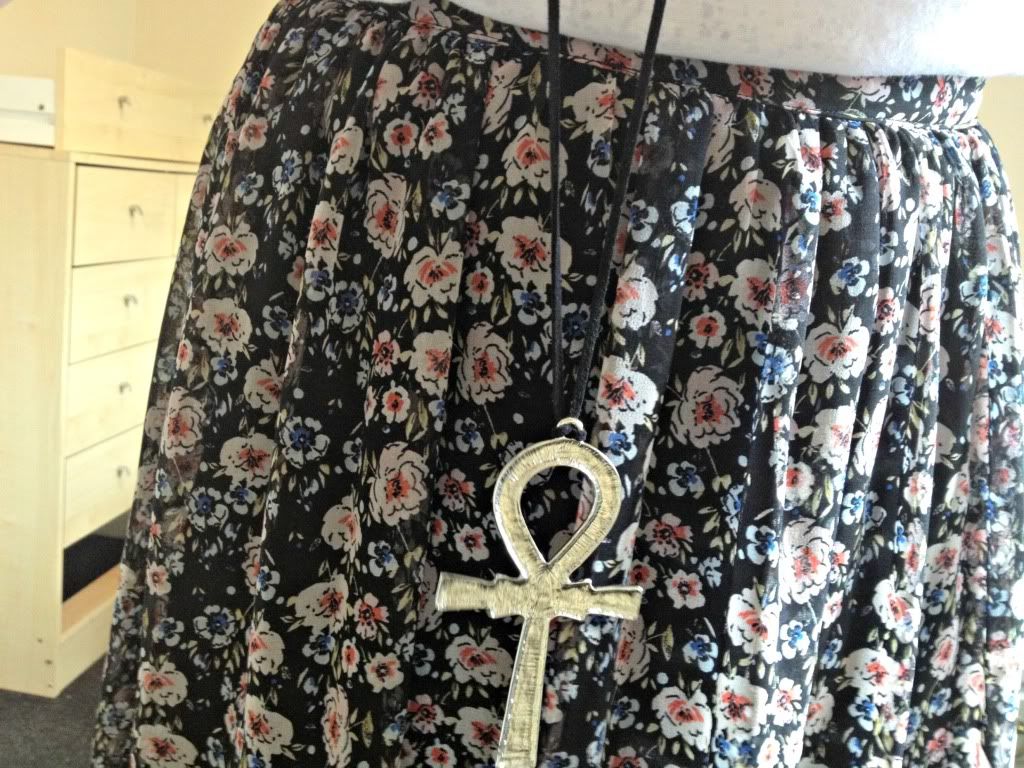 I finally gave in to the 'mullet skirt' trend! I was actually looking for a floral maxi skirt, but when I saw this on the sale rail in New Look for just £7, I couldn't refuse. I wore this for a walk into town on Saturday which was a lovely sunny day, I probably could have done without the tights. I've had a lot of mixed reactions to the skirt, but I like it so that's all that matters, isn't it? Not a lot of people like my ankh necklace either which was only £2 from ASOS a couple of months ago (it's backwards in the second photo, oops) but I'm a massive Ancient Egypt geek so obviously I love it.
I've had an awful day today, for many reasons.. including getting my kindle out of my bag on my break to find the screen was broken. I'm so gutted, it's been in a case since I got it and I look after it so well. I don't know what I'll do without it, I hope it can be fixed. Luckily, I have a day off tomorrow because it's my boyfriend's birthday.. we're spending the day together and.. going to get our eyes tested. What a lovely birthday treat! We will spend the rest of the day celebrating though, and I'm going to spoil him rotten!
I hope you've all had a good start to the week!