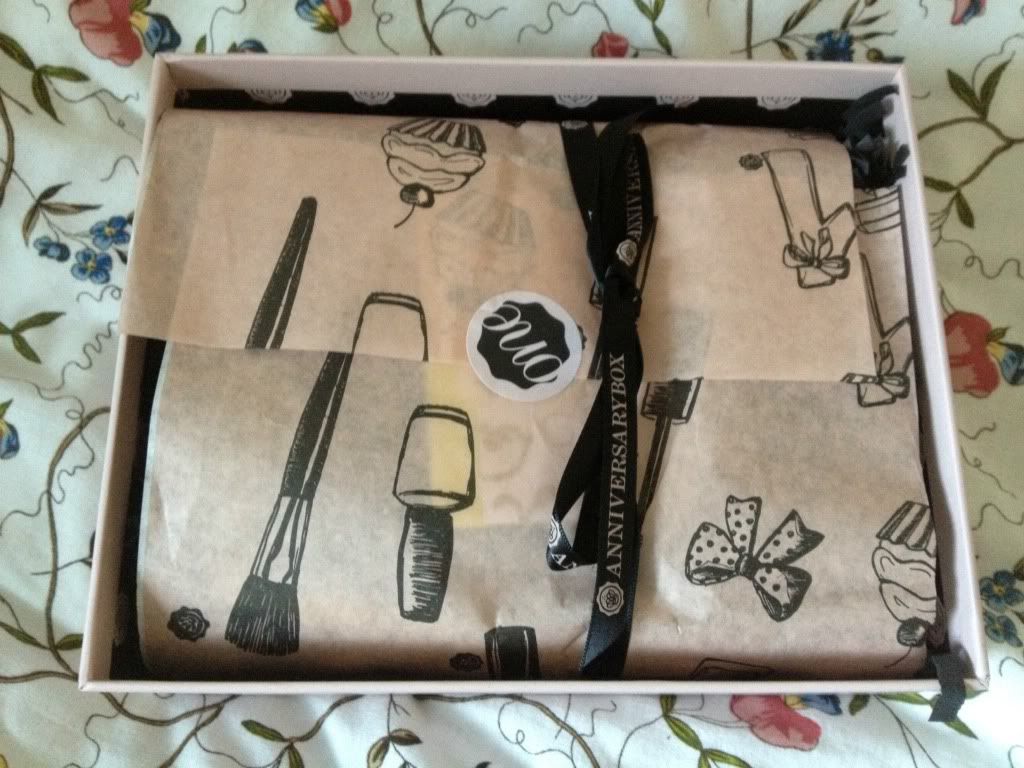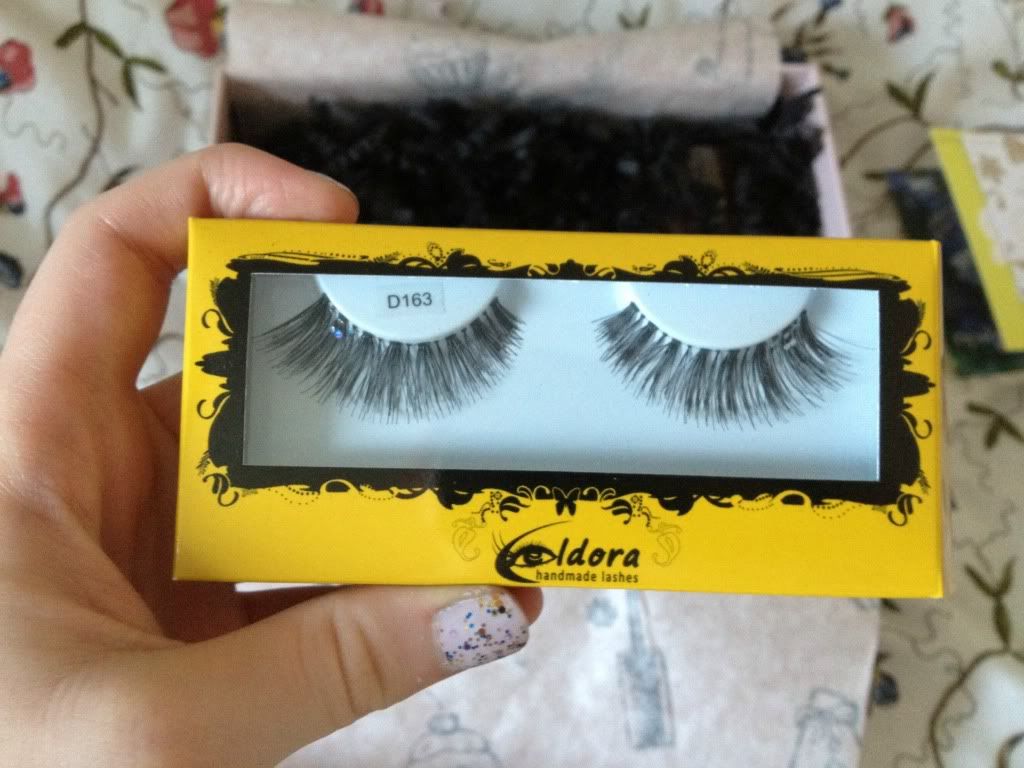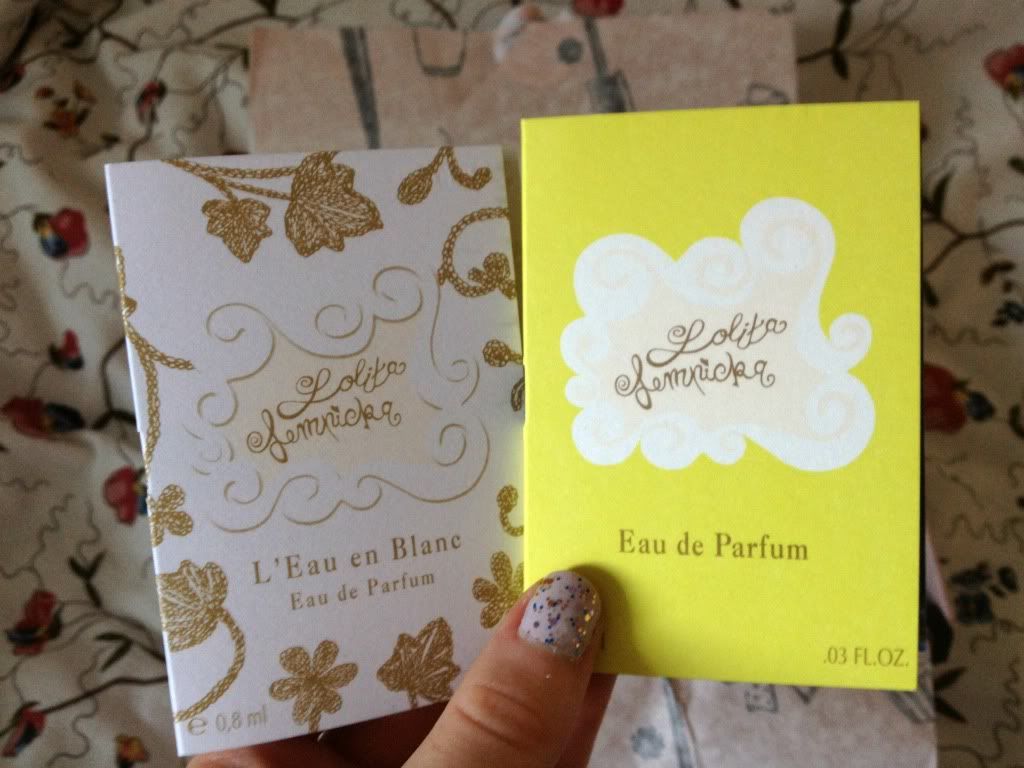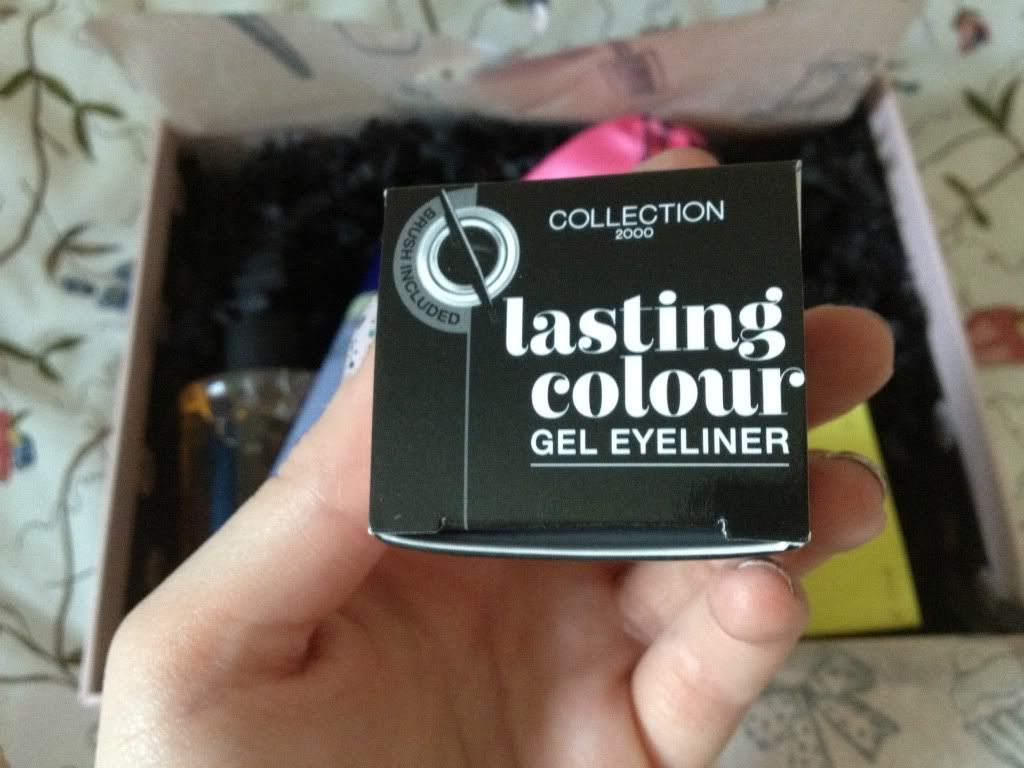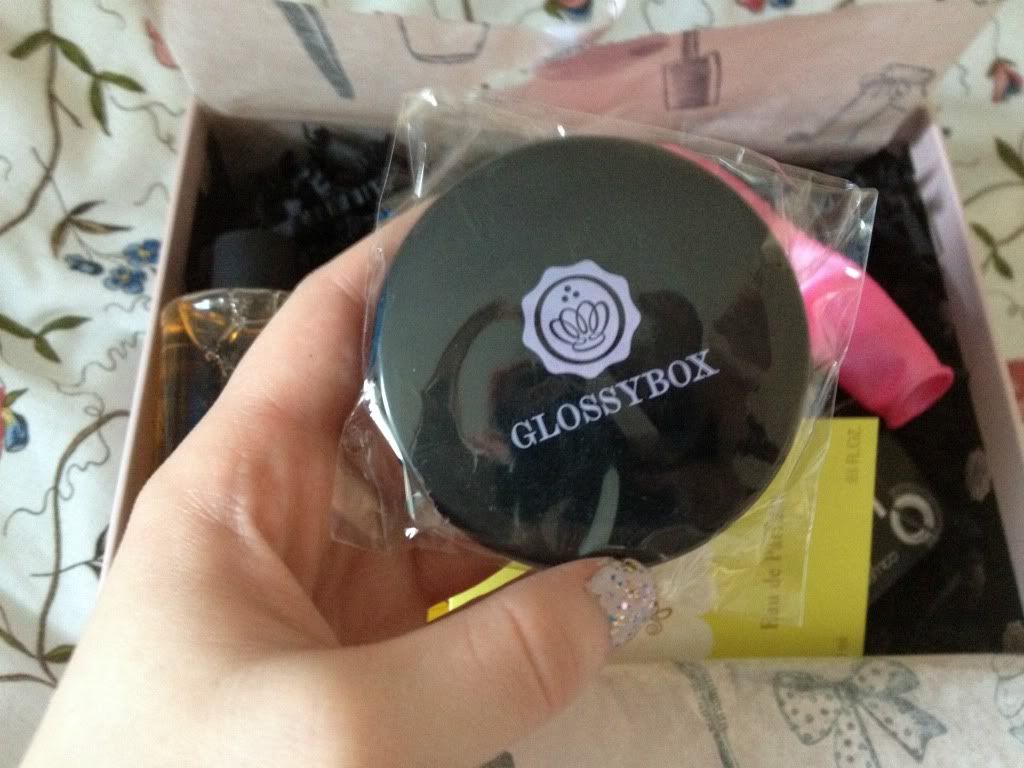 This month's Glossybox is celebrating the company's first birthday! Can you believe it's been twelve months since the very first box when everyone went mad over the full sized NARS product? I definitely can't. I'm really pleased with this month's box, I think they just keep getting better and better!
Eldora False Eyelashes - This is the second set of Eldora lashes that I've received from a beauty box. I haven't used either of them yet as they're not something that I wear regularly. This particular set are D163 and are very full and long, with tiny rhinestones. Definitely not for day to day use. These are obviously a full size product and retail at £4.90.
Lolita Lempicka perfume samples - I was pleased to see samples of perfumes I'd actually heard of. I usually don't like the perfumes that come in beauty boxes but I have fallen head over heels in love with the original fragrance.. it's now top of my wishlist! I wasn't too keen on L'Eau en Blanc which is a lighter fragrance. To me, it smells a lot like baby powder which isn't really my thing.
Noble Isle Bath & Shower Gel - Another shower gel! I have way to many and I can't keep up. This smells nice, but I don't think it's anything special. I'll probably give this to my mom.
Neal's Yard Rehydrating Rose Daily Moisture - I was so so pleased to see this! I love Neal's Yard products, especially the moisturisers. This is fantastic for the summer, it helps keep my skin feeling really hydrated without being too heavy. This is a full size product and retails at £12.
Collection 2000 Lasting Colour Gel Eyeliner - This is another full size product, retailing at £4.99. I've been using gel eyeliner a lot recently but the one I have is more of a dark grey and has glitter in it so I was pleased to see this one which is a true black. It comes with a tiny brush which to be honest, is rubbish so I've been using this with my own eyeliner brush. It is so easy to apply, dries quickly and lasts all day. It takes some scrubbing to get off as well, so it does what it says on the box!
Glossybox Mirror - This mirror was an extra little freebie. You can't go wrong with a compact mirror in my opinion. It's small enough to keep in my make up bag, so I'm happy with it!
What did you get in your Glossybox this month? Were you happy with the products?