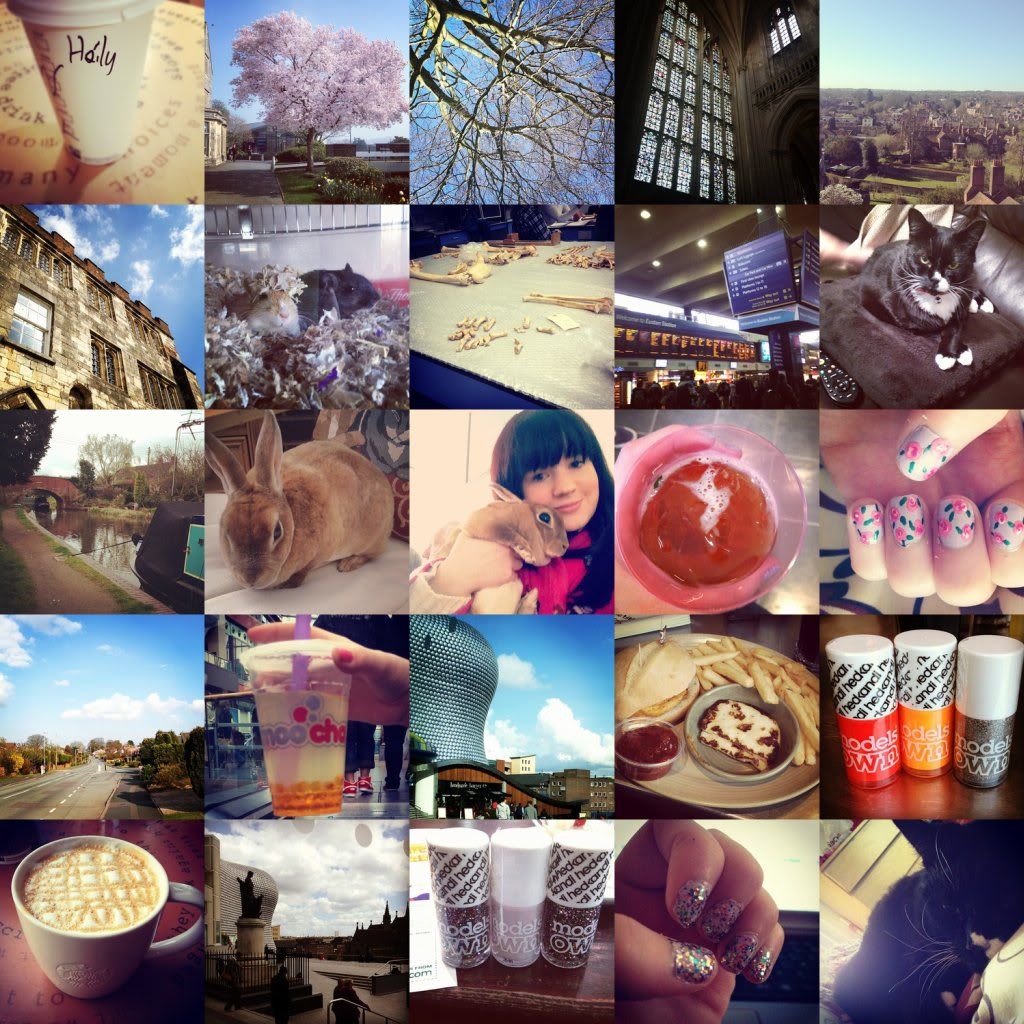 Starbucks can't spell my name - Sunny days in Winchester - Inside Winchester Cathedral - The view from the roof of the cathedral - More sunshine - Silly gerbils - Last lecture ever - 3 hour wait at Euston Station - Patch looking pleased to see me - Tamworth canal - My bunny, Tilly - Me and Tilly - Pimms - Floral nails - Sunshine at home - Bubble tea - Selfridges in Birmingham - Nandos - Models Own splurge - Starbucks Caramel Macchiato - My view from Starbucks - Another Models Own Splurge - Ibiza Mix - Waking up next to Patch
I've spent the past two weeks at home but before then, I had some lovely sunny days in Winchester, had my very last lecture and spent a lot of time with the gerbils I've been gerbil sitting. Since coming home, I've been shopping in Birmingham a couple of times, bought a lot of nail polish and spent a lot of quality time with family. It's been good to get away from Winchester and have a break from work but I'm looking forward to going back and continuing with my job search!
I've also started watching Pretty Little Liars and I'm almost at the end of season two.. so close to finding out who A is! Has anyone got any recommendations for what I can watch next? My other favourite programmes include Desperate Housewives, Parks & Recreation, Eastenders.