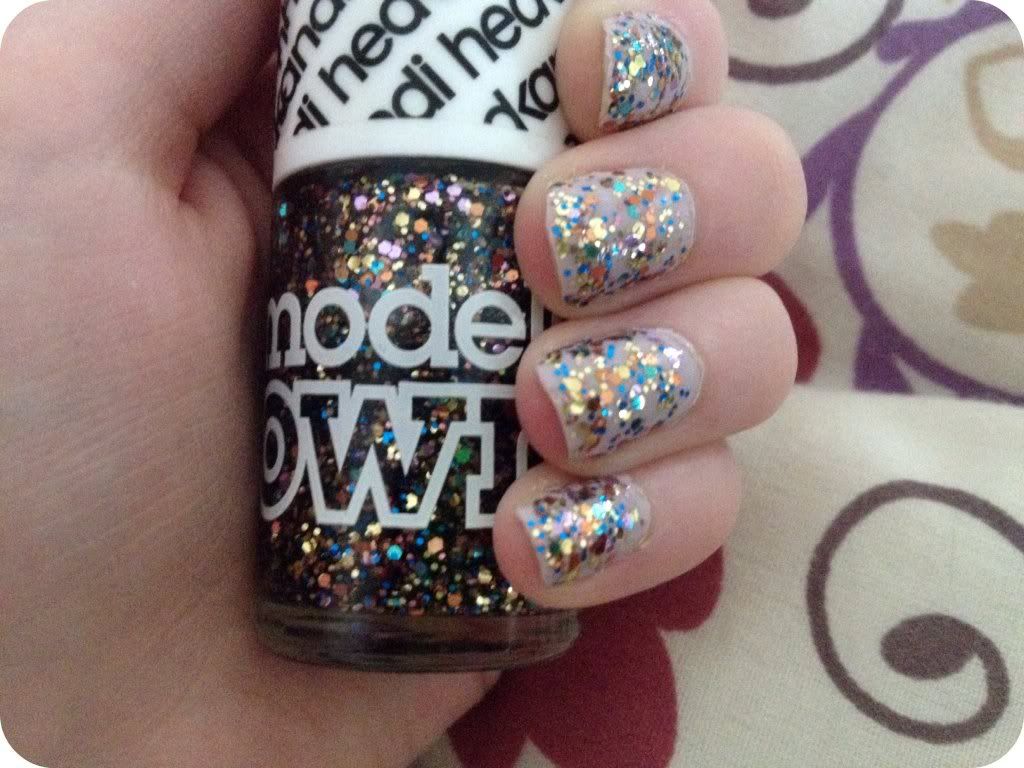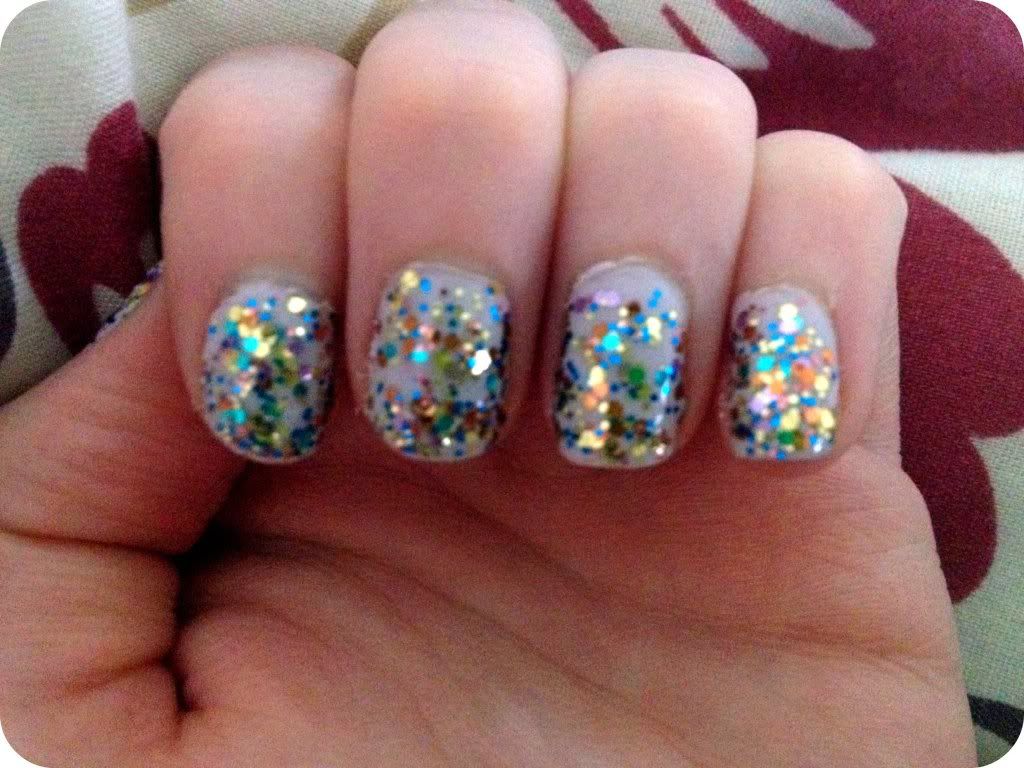 This gorgeous polish is another one from the Models Own + Hed Kandi collection. Ibiza Mix is made up of different sizes of gold, green purple and blue glitter. It's been compared to OPI's Rainbow Connection, however the colours of the glitter are slightly different and Ibiza Mix is half the price! Today I've layered it over the top of another Model's Own polish, Utopia although I can see this also working over darker colours such as black, burgundy or even one of the other polishes from the collection. I found that applying it like a normal polish didn't work and the glitter was very sparse, so I dabbed it on instead. I used two coats but I did like the way it looked with just the one as well. As this was so hard to find, when I finally found it in Boots in the Bullring I bought the last two so I have a back up for when this runs out.
Have you tried any of the polishes from this collection? Which is your favourite?
PS. I've got some items on eBay that are ending in a couple of hours, they all start at 99p and most of them don't have any bids yet so grab yourself a bargain!