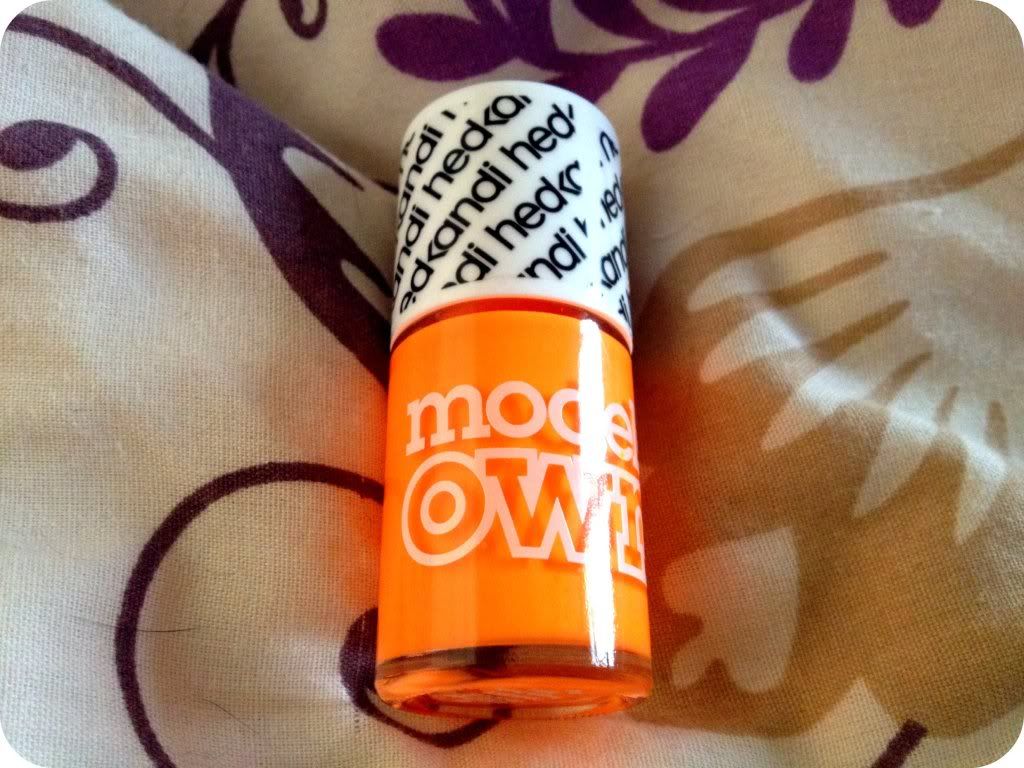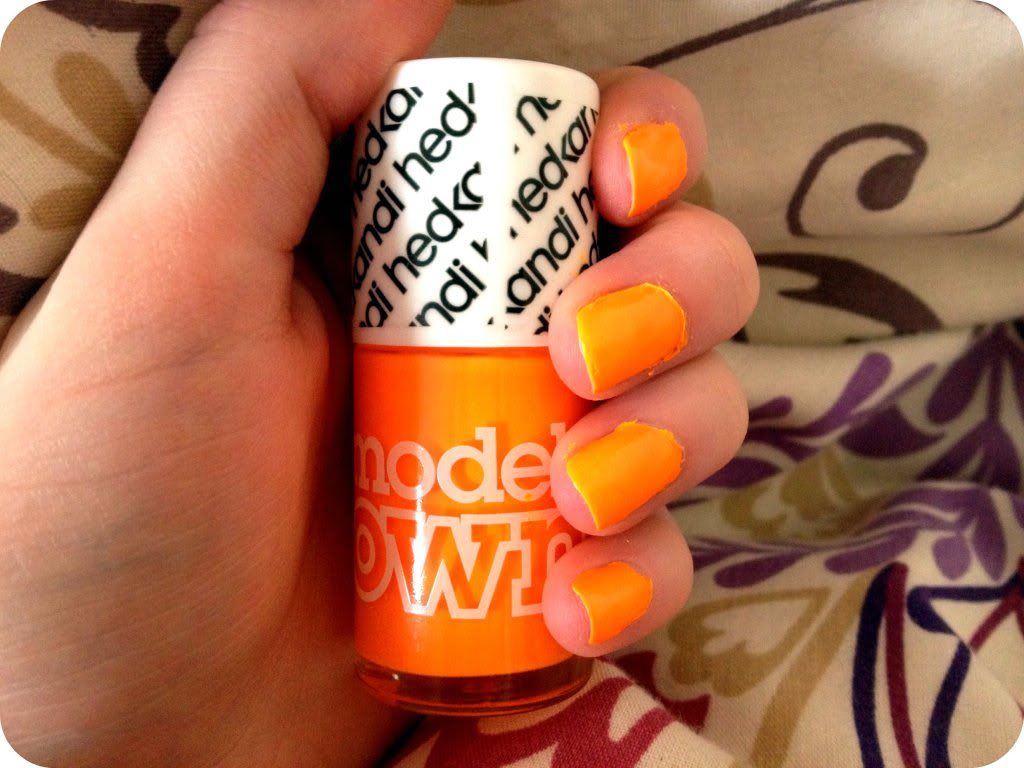 Models Own have teamed up with Hed Kandi to produce 5 nail polishes inspired by Ibiza. I picked up a couple of them in the Boots 3 for 2 offer yesterday and this is the first one I tried, Beach Party.
Beach Party is a real neon orange and is opaque in three coats, which is one more coat than the usual Models Own polishes. It dries to a semi-matte finish which I wasn't fond of so I applied a glossy topcoat.
I absolutely love the colour of this, it's the most neon orange nail polish I've managed to find. It's going to be perfect for the summer!
Have you tried the Hed Kandi collection? What do you think of it?