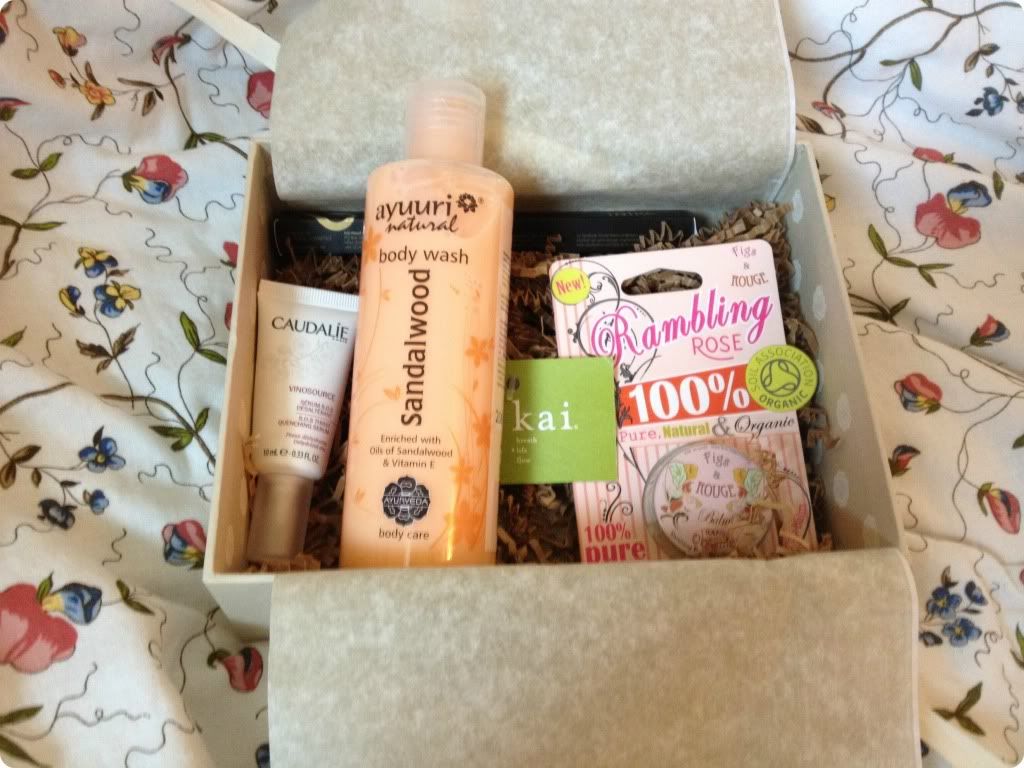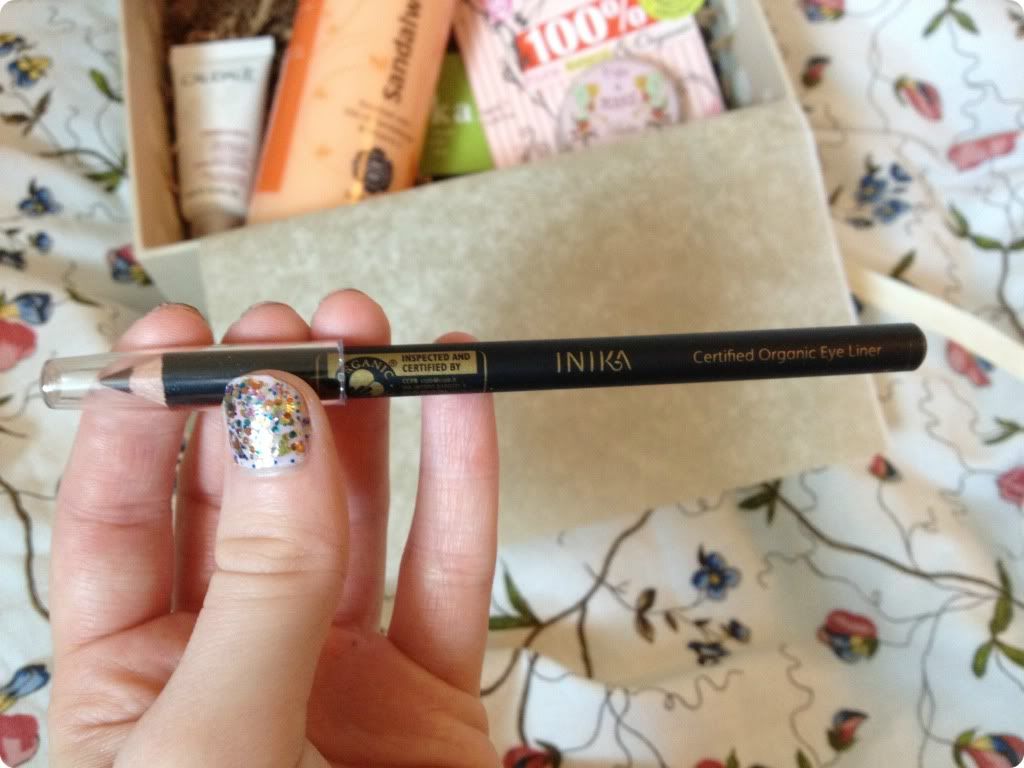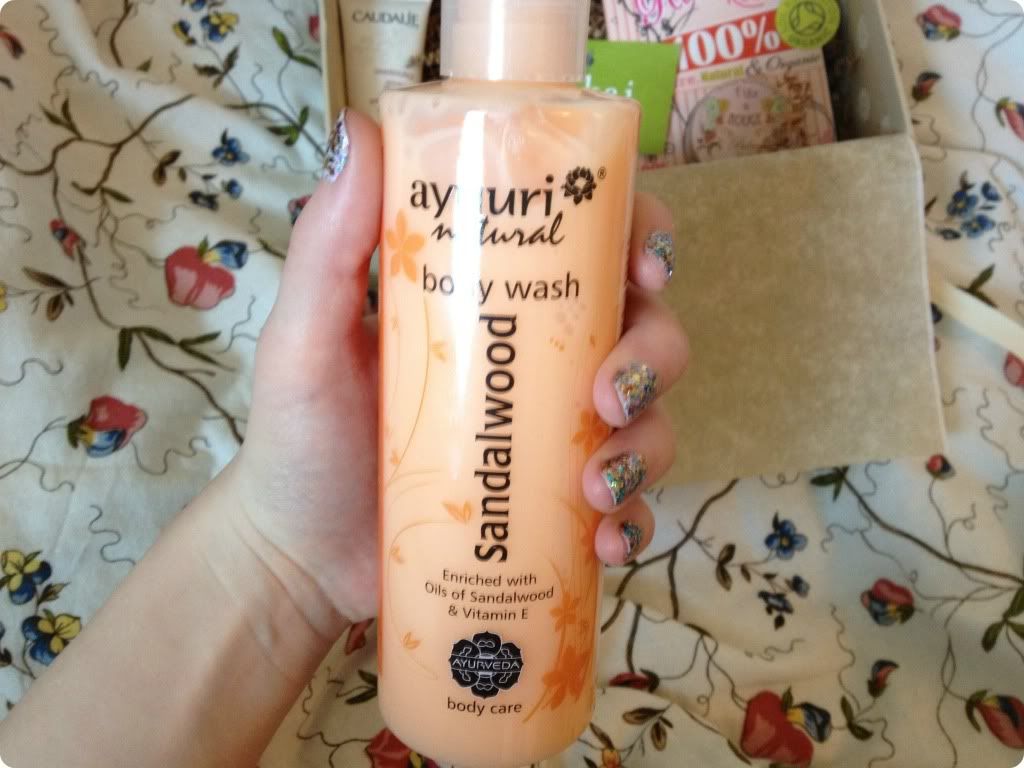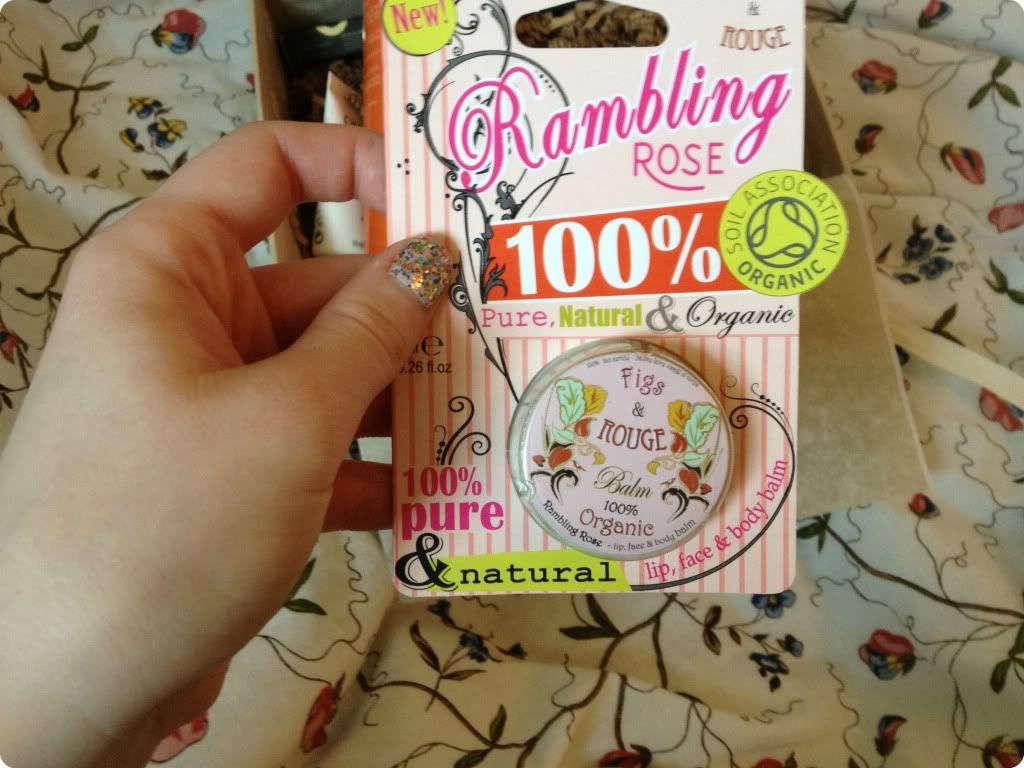 I think this is the first Glossybox that has actually been a surprise for me. Every month I manage to read 'spoiler' blog posts before I actually open my own box. Luckily, this month it arrived the same day as everyone else's and I was at work all day so I couldn't spoil it for myself. I was very surprised to see another themed box. This one is the Natural Beauty edition and all of the items inside are organic.
Caudalie Vinosource SOS Thirst-Quenching Serum
- I've always wanted to try Caudalie products so I was excited when I found this in my box. There's 10ml of product in the sample size which is a third of the full size which retails at £29. A little goes a long way and the serum feels so luxurious on the skin.
Inika Cosmetics Certified Organic Eyeliner
- I'd never heard of Inika Cosmetics before but I was pleased to see a brown eyeliner in the box. I've been meaning to buy one for a while, so this saves me a few pennies. This is a full size product and retails at £11.75. The formula is really smooth and creamy and glides on easily.
Ayuuri Natural Body Wash in Sandalwood
- As I've said before, I'm not a fan of shower gels in beauty boxes because I already have so many that I need to use up. This one however, smells gorgeous and I can't wait to start using it! While I do like the smell, I think I might have preferred the coconut one. This is another full size product and retails for £4.95.
Figs & Rouge Lip Balm in Rambling Rose
- This is in fact a lip, face and body balm. I was really happy when I saw this in the box. I already have a Figs & Rouge balm (the vanilla flavour) but my boyfriend has 'borrowed' it. I love love love the smell of this, I adore anything rose flavoured. The balm is so moisturising and I love the consistency. This is another full size product and retails for £3.29. This is definitely something I would purchase again.
Kai Perfume Oil
- I never seem to like the perfumes I receive in beauty boxes and this one is no exception. To be honest, this smells like every other perfume sample I've tried. I think it would be much better suited to someone a bit older. This retails for £41 for 3.6ml, which is very pricey!