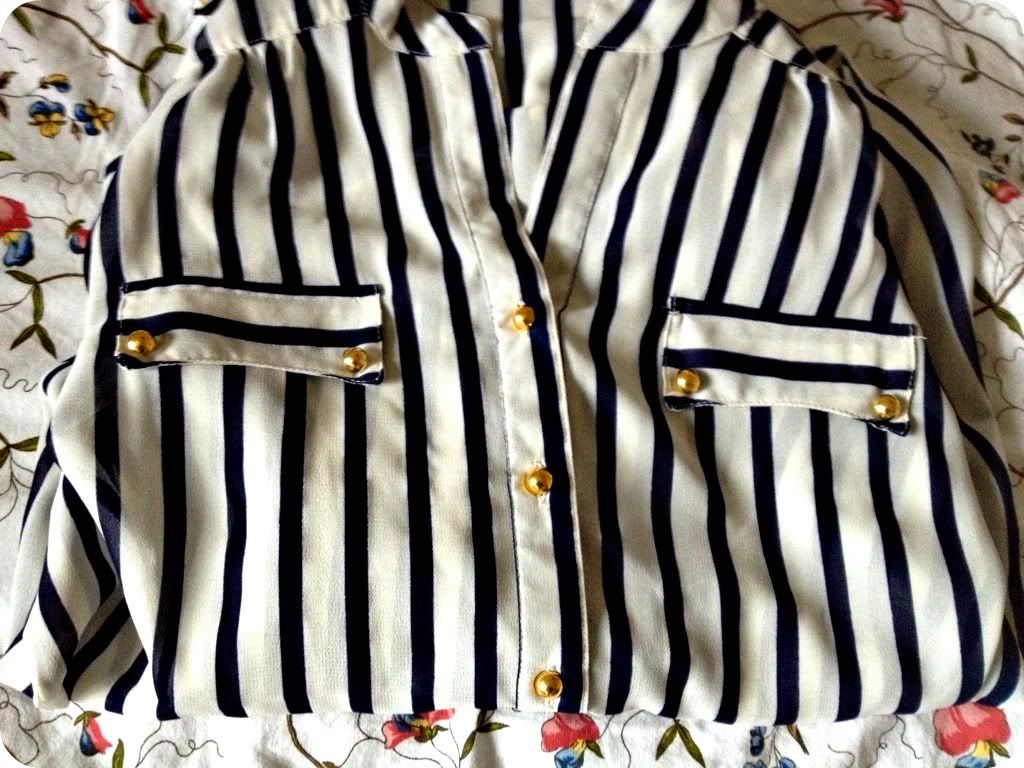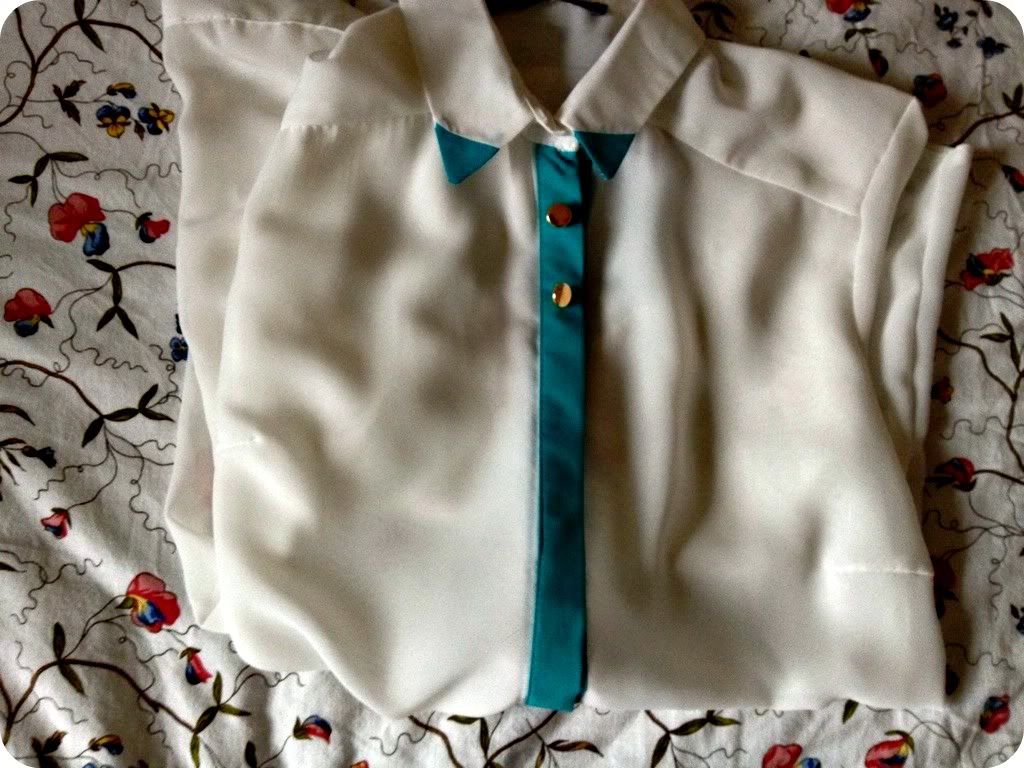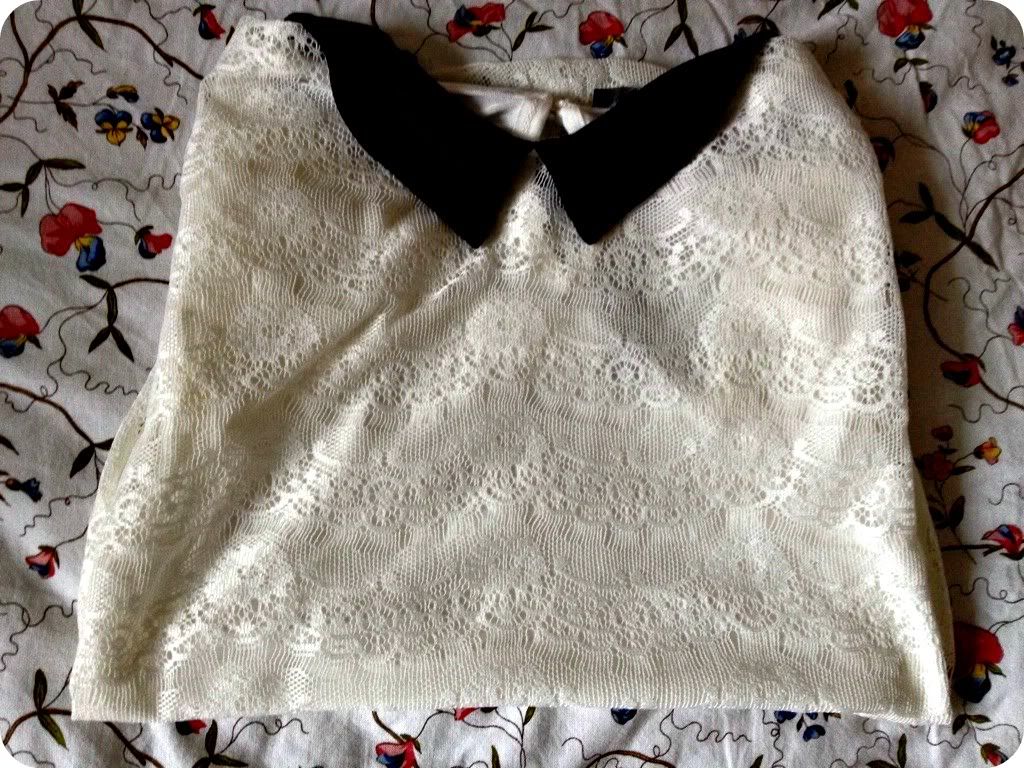 White and navy shirt £10 - Cream and turquoise sheer shirt £10 - Lace shirt with peter pan collar £6
On Monday, I start my first full time admin job in an office. The dress code is 'smart casual' so I saw this as an excuse to buy some new clothes! I plan to be wearing a lot of shirts with nice collars under jumpers,with skirts and smart trousers..if I can find such a thing. I've been looking for a nice pair of camel or stone coloured trousers, however the two pairs I've bought so far (from H&M and New Look) have been too small.. I'm hoping I'll be able to exchange them on Saturday when I go into Southampton but knowing my luck they'll be sold out! Hopefully, I'll start doing more outfit posts now I don't have to wear a uniform everyday!
PS. I can't believe how close to 400 followers I am! I've got a giveaway planned for when I reach 400, so keep your eyes peeled!