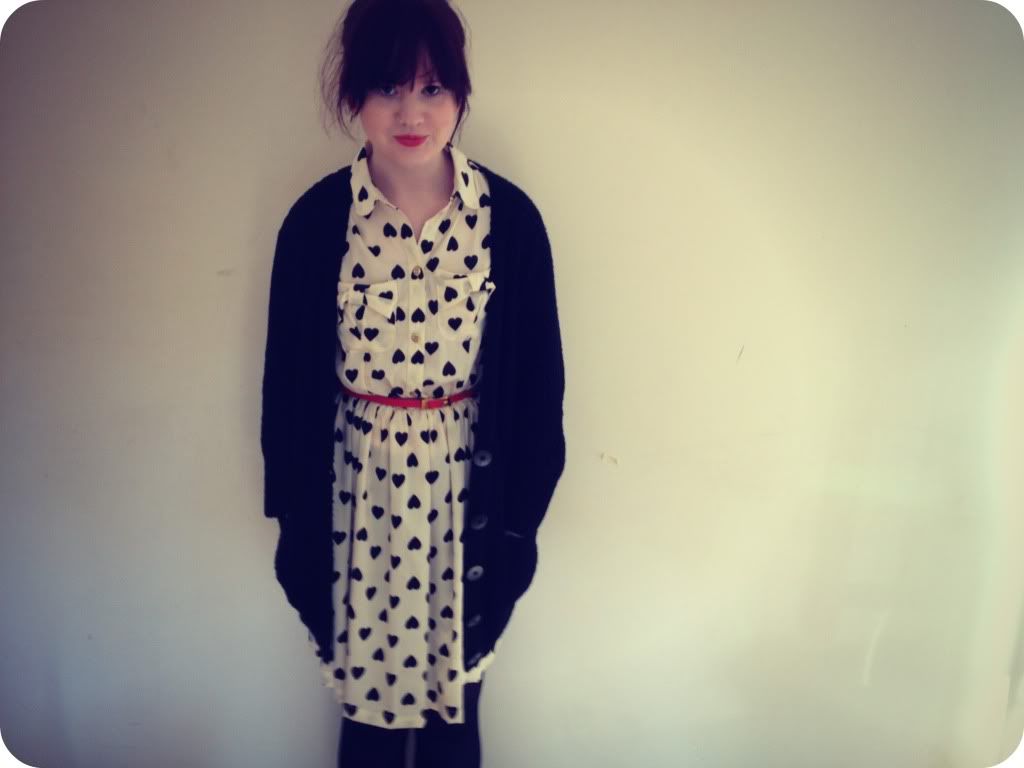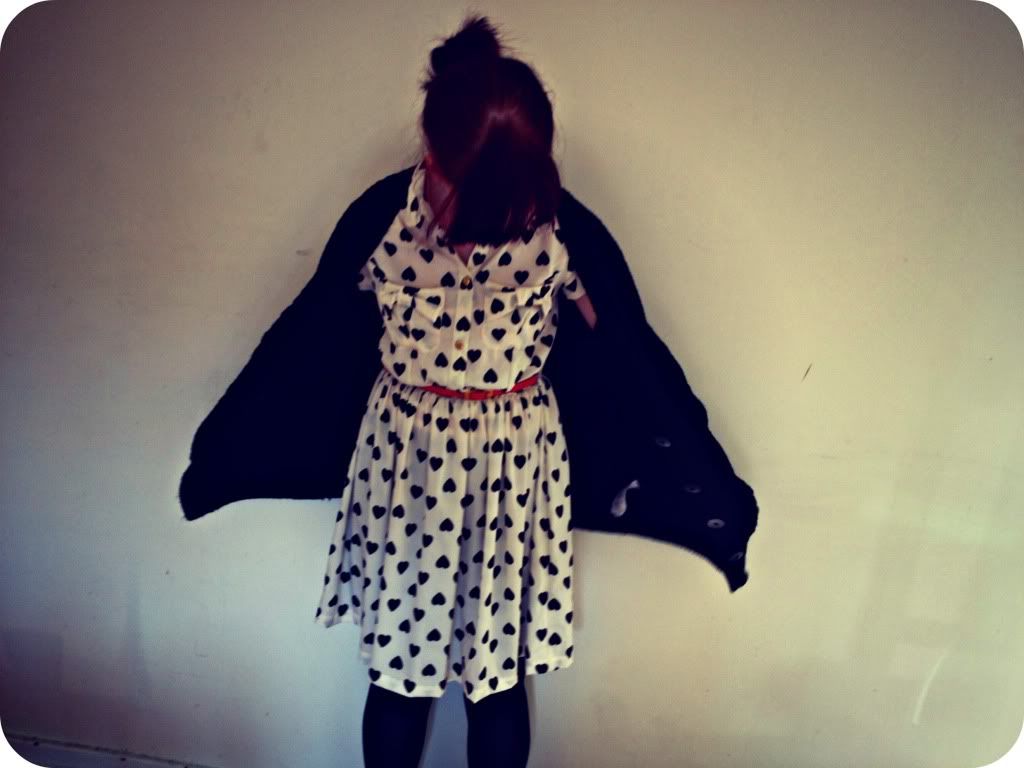 How cute is this dress? I can't believe it's from Primark! It was only £13 but it's really good quality and so comfy, I'm going to be wearing it all the time.I love the gold buttons and the red belt. Usually I throw away the belts that come with dresses/skirts but this one actually fits me. I didn't realise until I took these photos that it's a bit see through! Luckily I was wearing a vest underneath and the tights. Once it gets a bit warmer, I'll have to make sure I wear some cycling shorts underneath it. Please excuse the hair, that's the result of working 9 - 5, a two mile walk into town, a mad dash around Sainsburys and then running for the bus.
I've got a busy week, with work and uni work. It's so scary to think that I'll be completely finished with uni by next Friday. Where did the three years go? I've got a few posts lined up though, so I will stop abandoning my blog for so long.
Big thank you to all my followers, I logged on yesterday and saw that I now have 400 on GFC! I'm so happy!