On Monday night I made my way to London for the #ZOMGbloggersbash which was the launch of ZOMG lipstick, a collaboration between ReeRee Rockette of
Rockalily
and Zoe of
The London Lipgloss
. I got on the train from Winchester and eventually found
Michelle
and
Victoria
on there after a bit of confusion. Once we got into London we headed to
Vapiano
which was just around the corner from Topshop on Oxford St where we had a meal with
Hannah
,
Steph
,
Abby
,
Sarah
,
Emma
and
Faye
before making our way to the event.
The venue, The Distillers, was amazing and I've never seen so many people crammed into one room! We were given name tags which also included our Twitter names and our blog URLs so it was easier to get to know each other and we were given a bingo card to fill in for prizes. There were lots of activities to keep us entertained, including cupcake decorating, wigs to try on and the Rockalily lipsticks were available for testing. I spent most of my time chatting to bloggers I'd never met before including
Aisling
,
Kavita
and
Amy
.
At around 9:15 we were treated to a couple of burlesque performances from
Rubyyy Jones
and the gorgeous
Banbury Cross
who is now my new girl crush! They were both amazing. I haven't seen a burlesque performance before but I loved it. I wish I had their confidence! After the performances, bingo cards were drawn out for the prizes and I managed to bag myself two
Burlexe
tickets!
I didn't take many photos as I felt a bit silly with my compact camera when I was surrounded by girls with DSLRs (I wish I could afford to get mine fixed!) and the few I did take are a bit rubbish..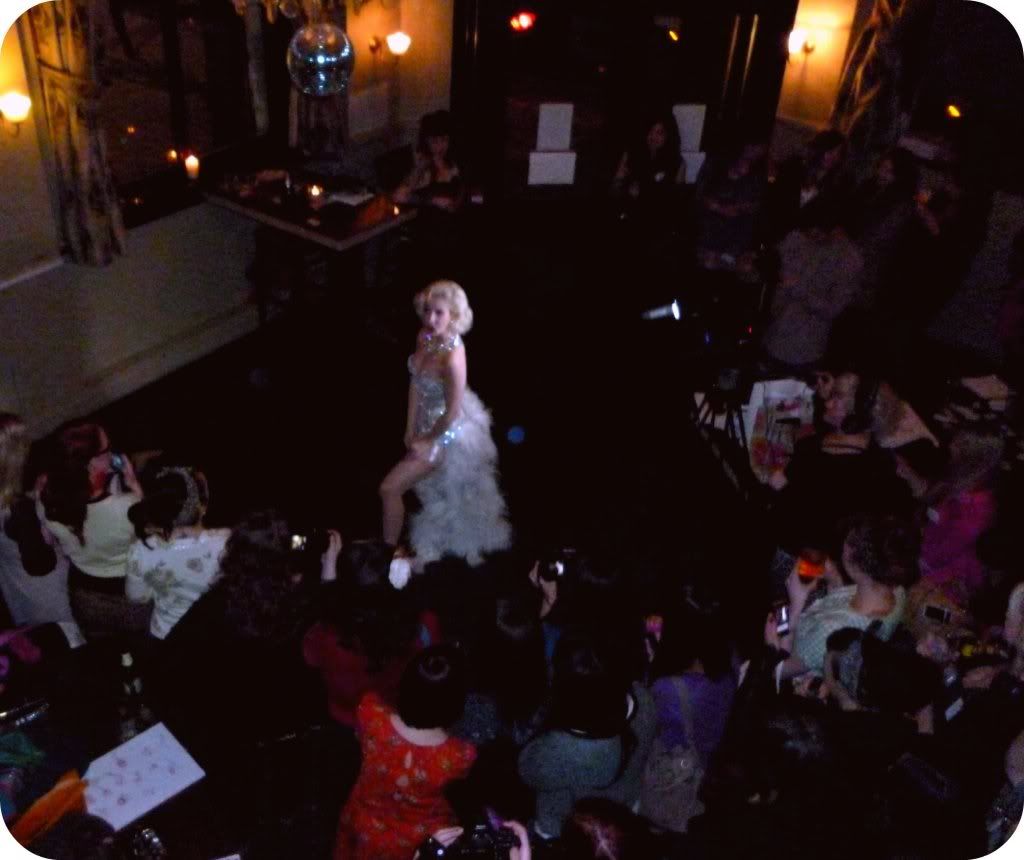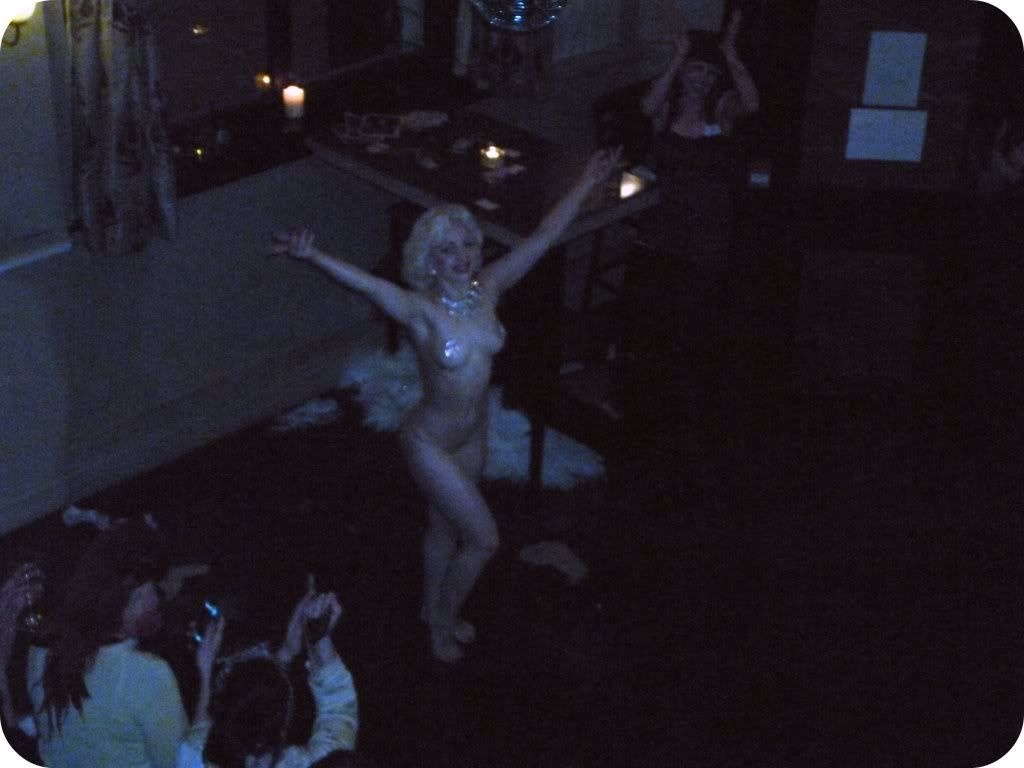 I wore my
Motel
dress and
New Look
wedges which were surprisingly comfortable even though I wore them for 10 hours! I had a bit of a nightmare getting home as there'd been a breakdown somewhere near Wimbledon so when I got to Waterloo there were only 3 trains leaving the station and none of them were going to Winchester! I was directed onto a train to Poole and was told it would take me back to Winchester but as it pulled away from the platform 55 minutes late, the driver gave an announcement that was something like "lol we're not going anywhere near Basingstoke and Winchester anymore, you'll have to get off at Woking, soz" There were a lot of disgruntled passengers after that! Instead of the normal one train, I had to get two and a rail replacement bus. I was so glad to finally get home after three hours travelling.
If you've also posted about #ZOMGBloggersbash leave me your link in the comments, I'd love to read about your night.